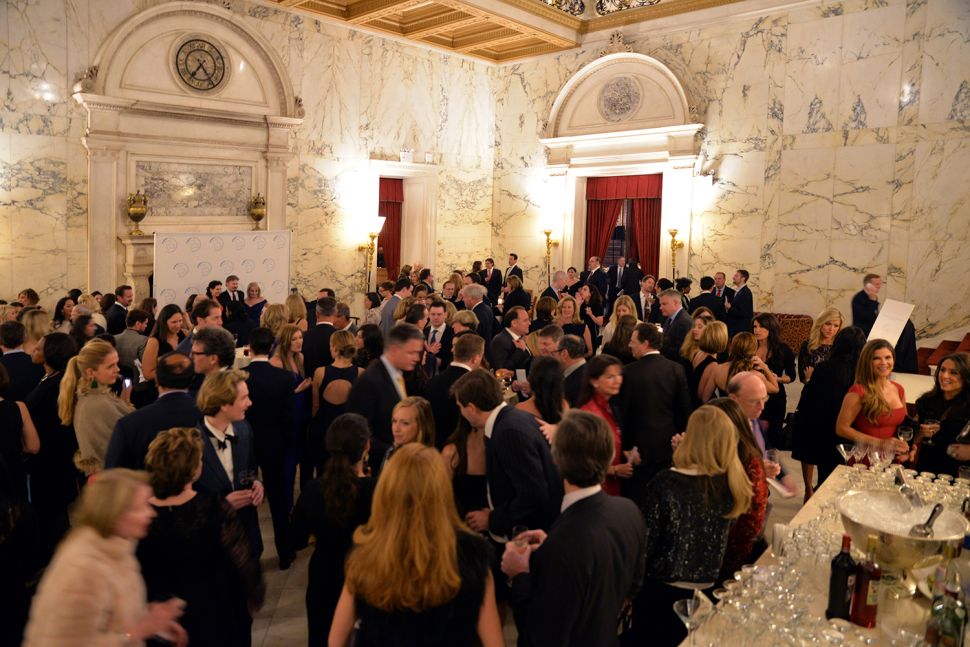 Shall we dance? Drink? Dine? Play Ping-Pong? Yes! And not just for our own enjoyment—though there will be plenty of that—but for a good cause. With a chill in the air and the holidays right around the corner, New Yorkers have myriad opportunities to put their money to generous use and have a blast doing it. Here are some not-to-be-missed gala fundraisers to crowd your social calendar over the months ahead. 
NOVEMBER
Wednesday, November 9 
Lung Cancer Research Foundation Strolling Supper
Standing room always
Lung cancer is no walk in the park. Nor for that matter is this 14th annual "strolling" event— designed to encourage mixing and mingling while raising awareness and funds for groundbreaking research against the No. 1 deadliest cancer. Expect cocktails, hors d'oeuvres, buffet stations, entertainment by DJ Loyal and WABC's Bill Ritter as host. Oh, one more thing: Quit smoking! Gotham Hall, 1356 Broadway; tickets from $200; contact Mollie Wein, director of special events, 212-588-1580 or mwein@lungfund.org
Monday, November 14
NYSPCC Food & Wine Gala
All-too-pressing matters
The world's first child protection agency really knows how to throw a fundraiser. This year's Food & Wine Gala from the New York Society for the Prevention of Cruelty to Children will serve a menu by chef Michael Anthony of Gramercy Tavern and Untitled, plus a nifty reverse auction—a.k.a. "Critical Initiative"—led by Lydia Fenet of Christie's with opportunity to bid to provide services such as a month of specialized trauma counseling for one child after a disclosure of sexual abuse. Fox News anchor Kimberly Guilfoyle will host, and Bon Appétit editor-in-chief Adam Rapoport will speak. Metropolitan Club, 1 East 60th Street; tickets from $1,250; contact Sabrina Potterpin, 212-920-7341 
Wednesday, November 16 
Pratt Institute Legends 2016 Gala
Some inspired evening 
Fete cultural visionaries and turn your pockets loose for the next generation of scene shapers at this gala benefit for need-based student scholarships of Pratt Institute. Those to be honored amid cocktails, dinner and an auction include prolific British sculptor Angela Conner; New York–based architect and designer William T. Georgis; and Pratt alum Shirley Hill, founder and president of architecture, design and branding firm InterArch. Almost 80 percent of Pratt students receive at least $750 in pursuit of their education. Mandarin Oriental New York, 80 Columbus Circle; tickets from $1,500; contact Aida Mejia, 718-399-4548 or legends@pratt.edu
DECEMBER 
Monday, December 5 
Nineteenth Annual Food Allergy Ball
Safest gala menu in the city 
With soaring prices of EpiPens drawing anger from Congress, food allergies have been much in the news. But the lifesaving devices won't be necessary at this fundraiser for Food Allergy Research & Education's work on behalf of the 15 million Americans with food allergies, with Lifetime Achievement honoree chef Gabriel Kreuther of GKNYC whipping up dishes free of peanuts, tree nuts, shellfish and oils or derivatives of the same. The menu will list ingredients. Tony-winner Billy Porter will provide entertainment. Waldorf Astoria New York, 301 Park Avenue; tickets from $1,000; visit foodallergy.org/ny-ball
Friday, December 9 
New York Botanical Garden Winter Wonderland Ball
This party won't be a train wreck 
Greet winter early at this 18th annual celebration set amid NYBG's 25th annual Holiday Train Show. The black-tie evening of cocktails, dinner and dancing will see proceeds going to NYBG's renowned Children's Education Program offering youngsters, especially underserved kids in the Bronx, opportunity to learn about nature in the Everett Children's Adventure Garden and elsewhere plant science can be explored up close. Georgiana Bloomberg and Ariana Rockefeller are among chairs this year. Enid A. Haupt Conservatory, 2900 Southern Boulevard, Bronx; tickets from $500; contact Francis Lewis, 718-817-8169 or flewis@nybg.org 
Saturday, December 31 
Metropolitan Opera New Year's Eve Gala
End the year on a tragic musical note
Young love ain't what it used to be—thank goodness. Pitch in for the Metropolitan Opera and enjoy an evening-long New Year's Eve Gala wrapped around Charles Gounod's lush adaptation of the one Shakespeare play every high school student has to read. The libretto of Roméo et Juliette, which will be directed by Bartlett Sher and star Diana Damrau and Vittorio Grigolo in the title roles, was penned in French. Whatever: We can barely understand a line of Shakespeare anyway. The Metropolitan Opera House, Lincoln Center, 30 Lincoln Center Plaza; tickets including all gala activities from $2,500; visit metopera.org/season/events
JANUARY 
Thursday, January 19 
Tournament of Champions Pong
Talk about balls on the table
Sure, you can play the market, but how about Ping-Pong? Find out as part of one of 32 teams from "the biggest firms on Wall Street" go head to head and paddle to paddle in a double-elimination tournament to raise critical funds to support the volunteer mentoring programs of Big Brothers Big Sisters of New York City. Thousands turned out to cheer last year while the event raised $100,000 for the BBBS agency that started it all. Vanderbilt Hall, Grand Central Terminal, 89 East 42nd Street; doubles team entrance fee, $3,500; contact Melody Rodriguez, mrodriguez@bigsnyc.org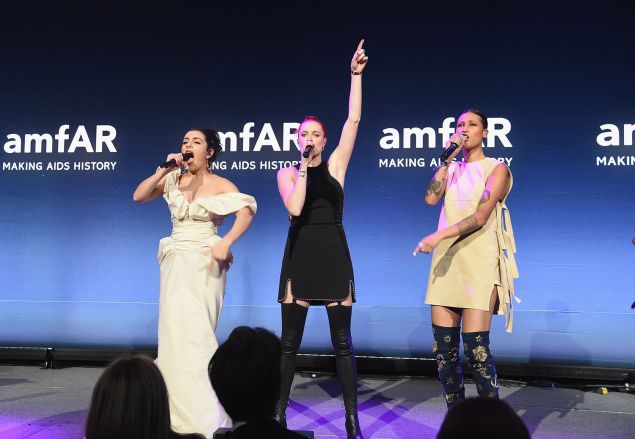 FEBRUARY 
Wednesday, February 8 
amfAR New York Gala
A celebrity spotter's dream date
Keep your catwalks: The hottest scene of New York Fashion Week is amfAR's annual New York Gala honoring "individuals who have made outstanding contributions to raise awareness of the HIV/AIDS epidemic." The black-tie event features cocktails, dinner, live auction, musical performances and regularly draws too many celebrities to count, like from last year, Robert De Niro, Leo DiCaprio, Jay Z and Uma Thurman.
Cipriani Wall Street, 55 Wall Street; tickets from $1,750; visit amfar.org/NYG2017/
Monday, February 27 
The Bronx Museum of the Arts Spring Gala and Art Auction 2017
The Bronx is turning
Sometimes it seems like the Contemporary art market can only go up, up, up. Keep that in mind as The Bronx Museum of the Arts raises funds for its emerging artist program focused on professional development. The theme of the evening is Aim Higher with cocktails, dinner and live and silent auctions to stoke motivation. Bronx-raised hip-hop artist Grandmaster Flash will be among the honorees.  Conrad New York, 102 North End Avenue; tickets from $1,000; email gala@bronxmuseum.org