"It's got to be pretty odd having your life reflected back at you via other people's interpretations," Matt Smith says, asked whether he thinks Queen Elizabeth and Prince Philip would enjoy watching The Crown. "I imagine quite a lot of it would be an uncomfortable watch."
The actor is coming off a full day of interviews promoting Netflix's prestige period drama focusing on the early life of Queen Elizabeth II. With a reported cost of $100 million, it is the most expensive original program to date in Netflix's roster, and the budget is on display in almost every shot: Lavish floral arrangements and gilded mantelpieces are the scaffolding upon which the show is built.
Smith plays Prince Philip, Duke of Edinburgh, the man we most easily recognize for walking two steps behind the Queen of England, his wife. In his first appearance on screen, Philip signs a formal document renouncing his Greek nationality (the prince was born in Greece) and all foreign titles, taking on the name "Philip Mountbatten."
"That's one of the interesting conflicts and dilemmas about Prince Philip," Smith says. "Ever since the death of George VI, he's been ultimately in public, he's been the companion, as it were."
"I think there's a lot of misconceptions about Philip as well because he's slightly unknown."
Matt Smith has a history filling the opposite role in a "companion" relationship: The English actor rocketed to mainstream fame at age 26 when he was cast to replace David Tennant as the Doctor on Doctor Who. For the uninitiated, the Doctor (who can regenerate in appearance from actor to actor) is a Time Lord, an alien being who travels through space and time in a blue police box accompanied by a rotating slate of usually human companions.
Although Smith felt the responsibility of stepping into the bow tie of a beloved and iconic figure in British television, playing Prince Philip was just as daunting.  "I think there's a bit of scare in everything, you know what I mean? I felt a different challenge, one I hadn't encountered before, because [Philip] was quite unknown to me, and I think he's quite unknown to a lot of people," Smith says.
As his wife became one of the most powerful women in the world—symbolically, if not politically—Prince Philip was forced to reconcile his dual roles as husband and as royal subject.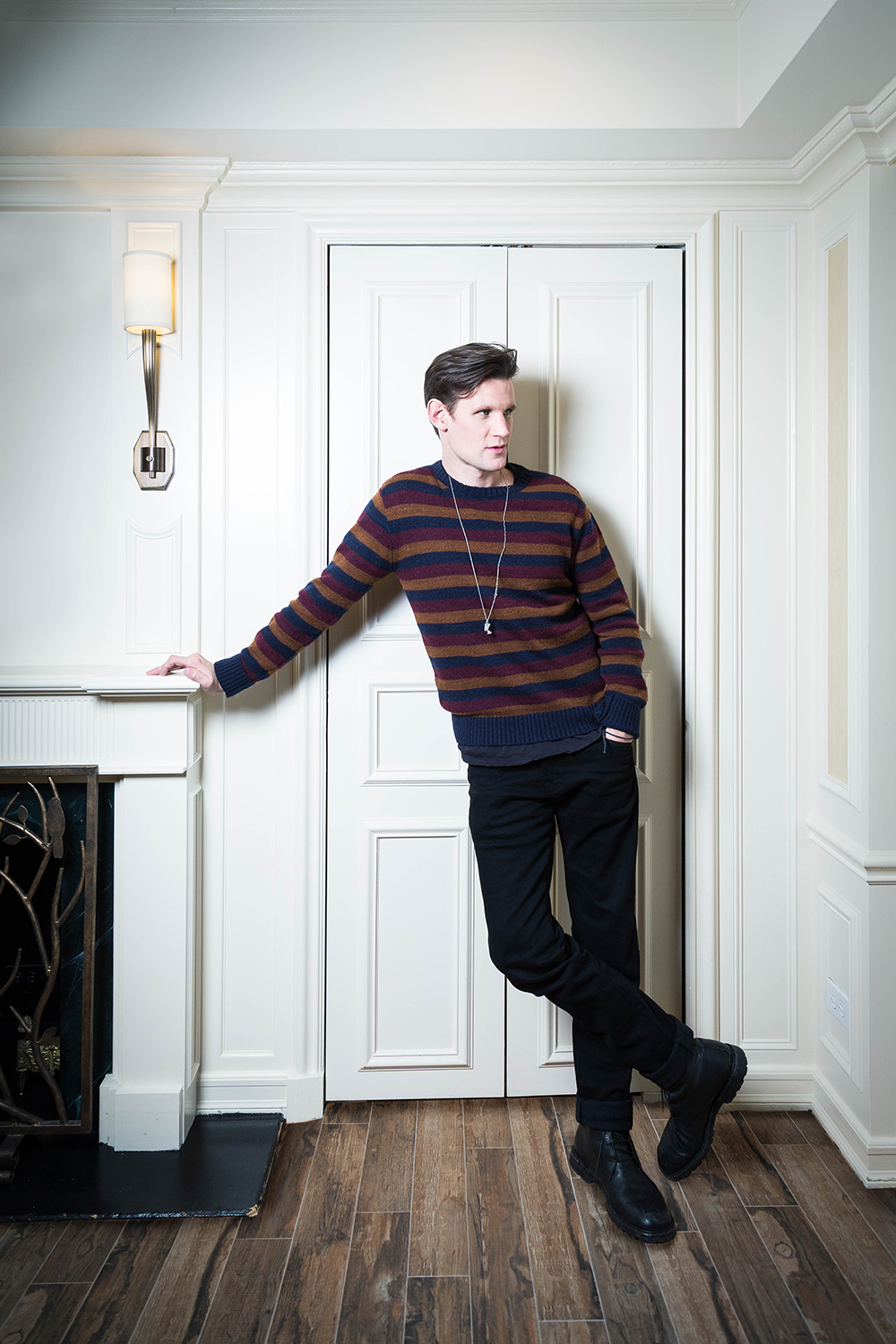 "He was of a time when men were the head of the family and, as this series explores, he lost his name, his job, his job title, the place he wanted to live (they were going to live in Malta), and I think all of these things contributed to make him feel ostracized slightly," Smith says. "But that makes him quite interesting to play because he is the outsider of the family, and he sort of turns himself into a maverick."
In one of The Crown's first scenes, Elizabeth chides Philip for smoking. "Must you really smoke? You know how I hate it."
"That's a pity," Philip replies. "Because I love it so very much. But like a great many things I'm going to give it all up, for you."
When Queen Elizabeth decided that the royal family would remain the House of Windsor, as opposed to "The House of Mountbatten," the real Prince Philip is famously quoted as complaining to friends: "I am the only man in the country not allowed to give his name to his children. I'm nothing but a bloody amoeba."
Although the Doctor is a fictional alien and Prince Philip is a very real British man who is, to put it gently, not famous for his heart (singular or otherwise) or his tact, the figures share some surprising DNA: They are both men who have lost their homes and their names for the sake of duty, who acquired power and adventure, but purchased it with nearly everything else.
"I think there's a lot of misconceptions about the royal family," Smith says. "I think there's a lot of misconceptions about Philip as well because he's slightly unknown. They're quite a hard family to get to know in many ways, because they remove themselves quite consciously and quite cleverly from society. He's a bit of an enigma."
And then Smith adds slyly, "A bit of an alien."