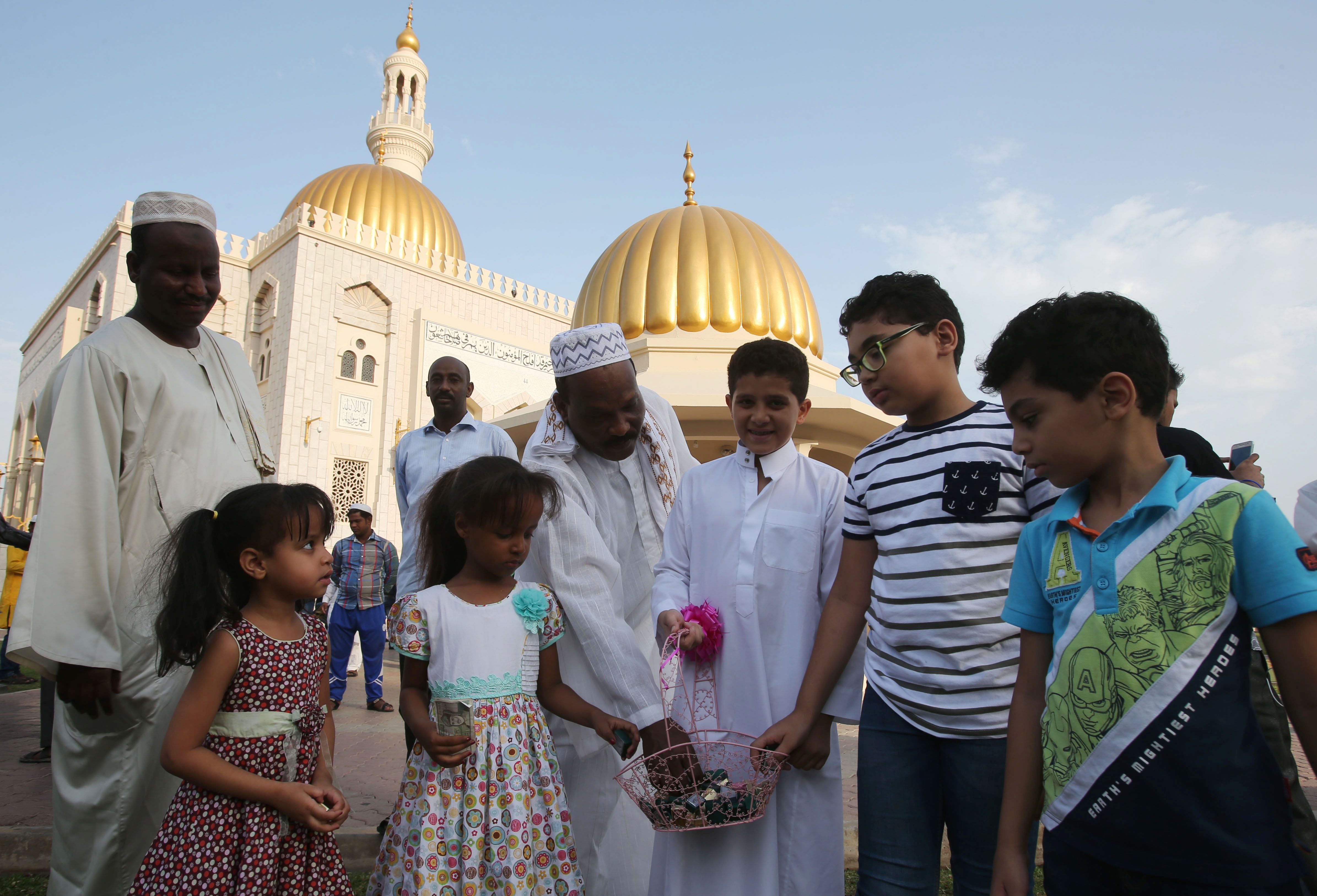 In the south-east of the Arabian Peninsula, at the entrance to the Persian Gulf, lies the Sultanate of Oman, a country that a lot of people have trouble finding on the map, even after reading this sentence. To be fair, though, unlike its neighbor of Saudi Arabia, Oman has never beheaded scores of innocent people, or had one of their sheikhs kidnap Liam Neeson's daughter, so news channels and pop culture haven't really paid much attention to it.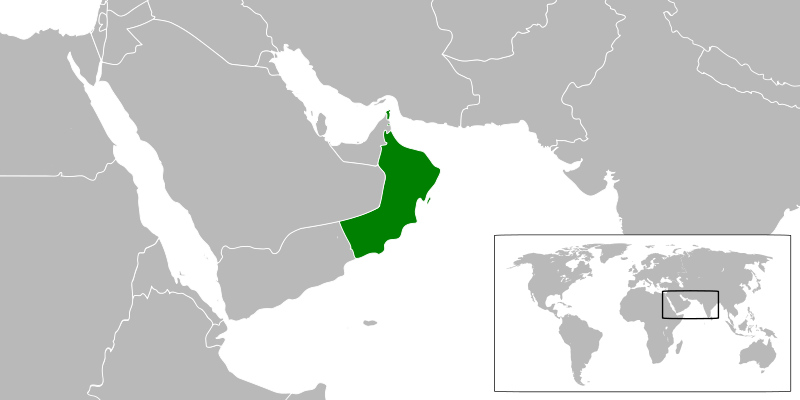 But don't be fooled. Oman is a pretty huge deal. By all accounts, it is the lynchpin keeping the entire Gulf Area from turning into an even bigger clusterfuck than it already is.
Stuart Yellop is an expat English teacher living in Oman, and he says that: "There seems to be an international conspiracy to keep Oman hidden. Anyway, some of my friends seemed to think that being in Oman involves settling in a tent, riding a camel to work, and living in constant fear of terrorist bombing. His Majesty the Sultan Qaboos bin Said al Said has in his wisdom ensured that Oman is like the Islamic Switzerland, neutral in all international disputes. Reasons for this are obvious: Oman has the longest coastline of the Arab states, has a population about the same size as Greater Manchester in the UK, and forty percent of the world's oil-tanker traffic passes through the Strait of Hormuz (jointly controlled by Oman and Iran). If the Sultan wasn't a great diplomat, Oman would have been invaded and conquered years ago."
The diplomatic skills of Qaboos bin Said al Said cannot be overstated. For example, in 2014, Oman organized nuclear peace talks between Iran, the United States, and the European Union, after years of stepping between America and Iran and telling both countries to just cool it for a little bit.
According to Iran Daily, Oman has "hosted several important secret talks including those on the nuclear negotiations, mediation for the release of three American hikers arrested in western Iran, and posting of a bail for Roxana Saberi, a Iranian-American journalist held in Iran."
Oman has always made an effort to have good relations with Western and Muslim countries, which has worked remarkably well in its favor. When the Sultan took power from his father in a bloodless coup in 1970, he was left to deal with the Dhofar Rebellion which started because the previous ruler, Said bin Taimur, relied too much on Great Britain to maintain peace and order in the rebelling province.
Qaboos bin Said al Said, on the other hand, put an end to the fighting by securing the help of the Shah of Iran, something which his father would never had done. Shortly later, after Egyptian President Anwar Sadat recognized the state of Israel and therefore suggested that Jewish people were, well, people, Oman was one of the few Muslim countries that stood behind Egypt with a firm "Duh, of course they are." Hell, during the first Gulf War, Oman was actively assisting the United States while still maintaining friendly relations with Iraq.
The Sultan's diplomatic skills are also evident in his domestic policies. For example, when the Arab Spring came knocking on Oman's doors, what did Qaboos bin Said al Said do? He pledged to create more jobs. It's true that one person died during the protests, but according to Stuart, "The Arab Spring had almost no effect in the Sultanate of Oman. The Omanis love their Sultan, because he has developed their country so much in the decades of his rule. There were a few protests in the street to draw attention to the housing crisis in Oman." If that's the biggest complaint the citizens of Oman had, then clearly the Sultan must be doing something right.
"This is why we're worried," Stuart explains. "His Majesty is 75 years old—and left no successor." So what happens after he dies? Frankly, nobody knows. It's possible Oman will see a few rebellions sponsored by foreign states, or maybe even an outright invasion which should finally do something about those low gas prices that everyone was complaining about. It's also possible that the Sultan's death will finally give ISIS a window of opportunity in Oman, which leading experts agree would be "a very bad thing." Then again, the same could be said about literally everything that ISIS does.
Stuart also worries about what the Sultan's death could mean to Arab-Israeli relationships. "One of the questions that many people ask about Arabs is whether they hate Jews. They don't. However, most Arabs confuse Jews of the world with Israel. Their contempt for the Jewish state is strictly political. (Having said that, I can't remember seeing a Jew on the streets of Muscat. That might be telling.) Often, I would read the word 'Israel' in the English-language papers of Oman with the qualifying phrase: 'the enemy of the Arab nation'. I suspect that Jews steer clear of Arab countries for fear of anti-Israeli reprisal."
As far as he was able, Qaboos bin Said al Said seems to have fostered a culture of tolerance (although definitely a begrudging one in places) among different religions. But will his successor follow suit? The second most powerful man in Oman at the moment is Fahd bin Mahmoud al Said. Not much is known about the man. We don't even know whether he considers "cream" to be an actual ice-cream flavor or not, and without that sort of crucial information, it's impossible to tell anything about his character.
On the other hand, we do know that he is willing to work with the United States, like when he advised president Obama on shutting down Guantanamo Bay.
This isn't to say that Oman is an Arab paradise. In fact, it has one of the strictest censorship laws among any Arab nation, which is saying a lot. Or it would say a lot if Oman hadn't censored it and thrown its author in jail. Oh and, unsurprisingly, Oman isn't exactly too keen on the whole homosexuality thing.
In actually surprising news, though, Stuart says that "Omani men love hip-hop and gangsta rap. (I scored some points with taxi drivers, because I could rap along with Eminem.) I don't know why Omanis love hip-hop. After all, it's a genre in which smug young men with too much money talk about killing their enemies, hating gays, and treating women badly…oh, wait." Despite this, Stuart says that Oman is still a nice place to visit. Just make sure to memorize some Eminem songs before you land, and you should be fine.
Cezary Strusiewicz is a writer based in Japan.