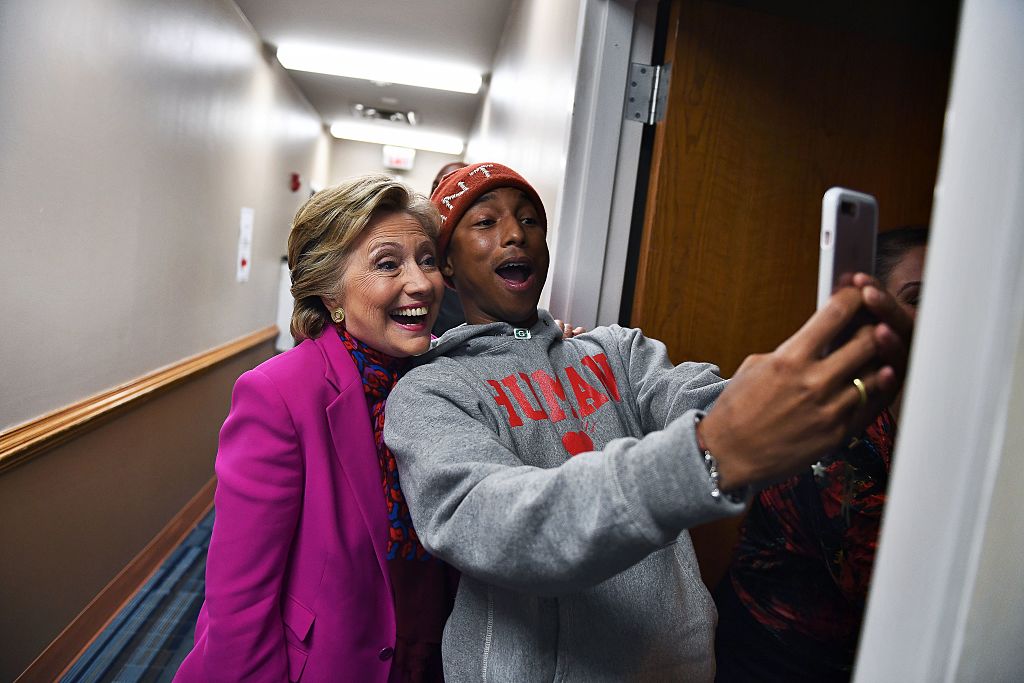 While the polls are tightening up in the presidential election, there is one space where Hillary Clinton dominates: Instagram.
According to Dash Hudson, a marketing platform for the photo-based social network, in the last seven days Clinton has reached 178,789,439 users organically through 4,085 posts that either tagged her account or used a hashtag. Trump has been far less popular, reaching 27,468,666 users organically through 2,916 posts.  
"Instagram's audience is known to skew younger and have more economic influence (higher purchase value when they shop) than on other social networks," Thomas Rankin, Dash Hudson's CEO, wrote the Observer about the results. "Hillary's statistical advantage over Trump on Instagram could indicate that she is winning over that influential demographic."
SEE ALSO: Trump dominates the attention of Wikipedians.
This analysis includes major hashtags associated with each candidate. Dash Hudson provided the following analysis of the top four hashtags associated with each campaign:
Hillary Clinton
#HillaryClinton
Reach: 91,616,005
Number of posts: 37,276
#ImWithHer
Reach: 77,361,289
Posts: 37,736
#StrongerTogether
Reach: 48,682,559
Posts: 9,302
#LoveTrumpsHate
Reach: 39,263,377
Posts: 3,030
Donald Trump
#DonaldTrump
Reach: 57,142,854
Posts: 34,826

#MAGA
Reach: 35,760,415
Posts: 10,715
#MakeAmericaGreatAgain
Reach: 33,911,054
Posts: 24,511
#Trump2016
Reach: 26,762,345
Posts: 16,376
Dash Hudson cautions that many of these hashtags have been used by spammers just looking for attention; however, on balance, the posts primarily relate to user-generated content about the campaigns. The team also noted that there is more negative content about Clinton than Trump.
Clinton's secret weapon? Major influencers. The company included these posts from both media and celebrity accounts with followings in the millions that clearly endorsed the former Secretary of State:
Vogue
Chloe Grace Moretz
Cosmopolitan
Lena Dunham
Katy Perry
Disclosure: Donald Trump is the father-in-law of Jared Kushner, the publisher of Observer Media.