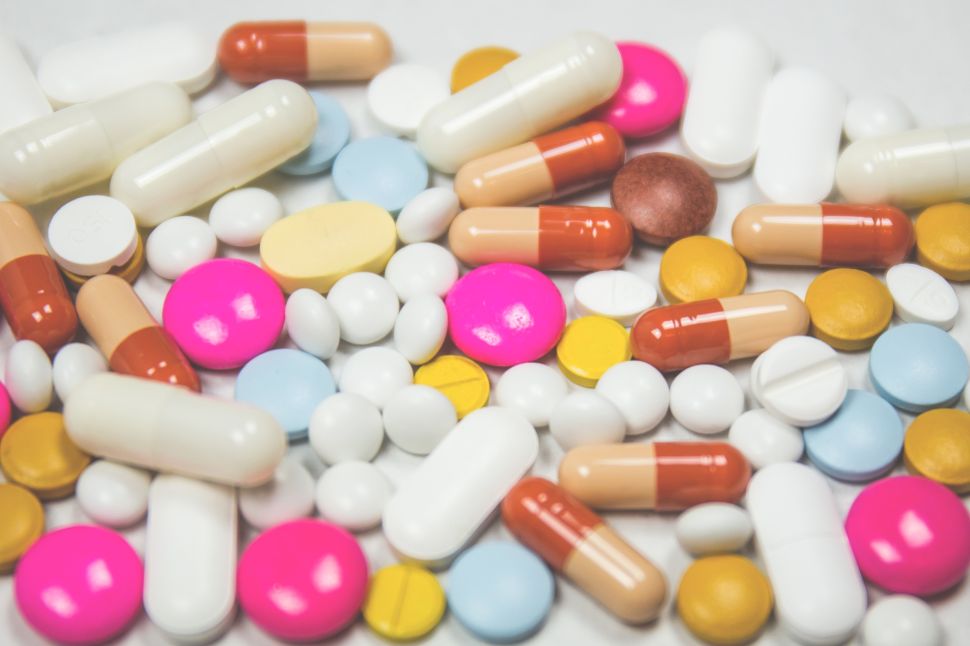 With fall in full swing, many of us are thinking about which pie to serve at Thanksgiving, or going apple picking, or savoring pumpkin spice lattes in warm coffee shops. Others may be fighting to stay healthy and prepared, as cold and flu season gets underway. Suddenly, our once innocuous preschools, offices, and buses may seem like ticking time bombs, waiting to infect our families with an unwelcome medley of germs. Especially during the holiday season, when we do get sick, we tend to want the fastest fix possible, which often means a course of antibiotics. Not so fast; if you or your children have been feeling under the weather, you may want to wait before hurrying into your doctor's office to demand that Z-Pak.
Many Americans may not realize that this week marks national "Get Smart About Antibiotics" week, a collaboration between Europe, Australia and Canada. According to the Centers for Disease Control and Prevention, each year in the United States, at least two million people become infected with bacteria that are resistant to antibiotics, and at least 23,000 people die as a direct result of these infections. According to the 2014 Review on Antimicrobial Resistance, by the year 2050, antimicrobial resistance will kill 10 million people annually, compared with 8.2 million killed by cancer. Almost all of us have lost loved ones to cancer, yet here is an epidemic which could affect even more people, unless we change our national love affair with antibiotics soon.
Antibiotics are not inherently "evil," and in fact, they led to many advancements in the medical world over the past century. Alexander Fleming, a professor of bacteriology, first discovered penicillin in 1928. With the discovery of antibiotics, we have been able to advance medical techniques (like using chemotherapy to fight cancer), and establish the pharmaceutical industry. Yet even as antibiotics have been used to fight many diseases, steep FDA costs have proved a substantial obstacle for continued progress. Half of the drugs commonly used today were discovered between 1950 and 1960—more than half a century ago—and yet new antibiotic-resistant strains develop two to three years after most antibiotics are introduced into the market. Ironically, in an effort to contain and diminish deadly diseases, we have encouraged them to proliferate.
While antibiotics are among the most commonly prescribed drugs used in human medicine, up to 50 percent of all antibiotics prescribed are unnecessary or not optimally effective as prescribed. Add to our frequent use of antibiotics our consumption of meat and poultry—where antibiotics are also commonly used for promoting growth—and it's easy to see why scientists are unable to keep up with the pace of evolving, hard-to-treat (or untreatable) strains of bacteria. What may not seem like an immediate problem could eradicate our steps toward keeping pneumonia, tuberculosis, malaria and HIV under control. By changing how we deal with illness now, we can prevent diseases we assume are antiquated "problems of the past" from roaring back in newer, nastier forms.
As scientists have become aware of the dangers posed by antibiotic overuse, alternative therapies and treatment modalities have begun to emerge. The CDC has encouraged hospital-based programs, known as Antibiotic Stewardship Programs, which not only decrease antibiotic resistance, but also improve the quality of patient care, increase infection cure rates, and often save hospitals money. Using the protocol set forth by the CDC, a doctor is able to determine whether or not a patient has an infection which will actually respond to antibiotic treatment (bacterial infections may respond, while a virus will not respond to antibiotics). From a consumer perspective, new alternative treatments have also emerged. For example, the EZC Pak, a tapered immune support pack designed by physician Sarath Malepati nutritionally supports the immune system, relieving the pressure for unnecessary prescriptions and assisting medical providers with the watch and wait approach when deemed appropriate.
When we are surrounded by astounding technological advancements, it's essential to realize that coherent action is still required on the part of actual human beings, when it comes to promoting the health of our families and of future generations. While it may seem like a "quick and easy" approach to request antibiotics when sniffles appear, considering possible alternatives and engaging in a dialogue with your doctor may save your life, and others, in the long haul.
Chelsea Vincent has been teaching fitness for almost ten years. Prior to teaching, she had 15 years of formal dance training. Chelsea has a BFA from Carnegie Mellon University and is a certified power yoga instructor, spinning instructor, barre instructor and weightlifting Instructor, as well as an ACE-certified personal trainer and wellness specialist.