Buying fragrance can be either the most thoughtful or the most thoughtless gift possible. An incorrect purchase is a waste of money and a potential source of tension, as the gift-giver will pester the recipient as to whether they like it and, if they do like it, why aren't they wearing it all the time. It's awkward and it's presumptuous. A well-chosen fragrance, on the other hand, is a present that reminds the recipient of the purchaser's good will every single time that they apply it. Given that a bottle of cologne or perfume might easily last over a year, it's a wonderful sentiment indeed.
All this is easier said than done. It is far easier to buy a bad fragrance than a good one (let alone an excellent one). They often say that "it's the thought that counts," and in this context the implication is to avoid chain stores for fragrance purchases at all costs. The scents are too commonplace and too familiar. They are often nice but are (almost) never special. It's the Starbucks gift cards of gift-giving: good but not great.
The problem with choosing a fragrance is that there are several steps between the bottle and the scent-wearing experience that need to be resolved before someone feels comfortable wearing a signature scent (or shifting it into their rotation). The first whiff out of the bottle contains what are known as the top notes. Cookie-cutter scents scream perfume or cologne at this point, which is why so many people are averse to wearing them. This is not at all the universal experience. A great scent will smell pleasant and inviting out of the bottle, or at the very least not like something at the mall.
The smell of warmth and comfort, it only lasts seconds on the skin but seems close to permanent on clothing—even after laundering.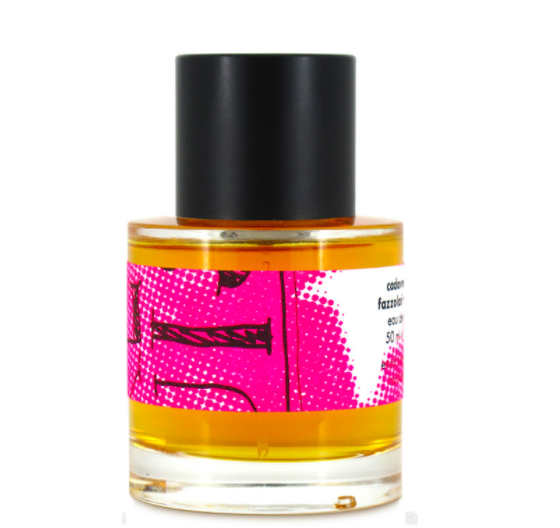 After this comes the drydown, when the scent evolves. Sometimes the evolution is subtle; other times the change is quite dramatic. One great example of this effect is Santa Maria Novella's Nostalgia. For a while, the notes combine to create the sensation of being in an Italian roadster. The experience is very dramatic and appealing. Yet after some time passes, that entire scentscape vanishes and is replaced by an olive-heavy scent.
Further, many scents smell completely differently on different people due to our unique skin chemistry. Joya's phenomenal Ames Soeurs ("soulmates") is described as an orange made of smoke; on my skin it develops hints of bubble gum. There is simply no way to predict how a given scent will smell on another person—a major conundrum when choosing a gift. Worse, our senses of smell are unique as well. Others might enjoy a fragrance that one personally finds off-putting.
All these issues can be a good thing, used to make the gift of giving a fragrance into an experience instead of a brief event. Stores like Luckyscent and Twisted Lily offer samples of all their fragrances for a nominal price. A tastefully-presented box of seven samples would run under $30 and would make for a week of experimentation for the recipient. After living all seven fragrances, it's a simple step to buying a full bottle.
A caveat: It is far, far, far easier for a woman to buy a scent for a man than the other way around. No smart man would dare to buy a lady some random lipstick, let alone a lipstick, nail polish and eye shadow of his choosing. Perfumes are the same thing. Men, on the other hand, largely want to smell a) "good" and b) attractive. As such, here are a few suggestions of houses to browse through and sample: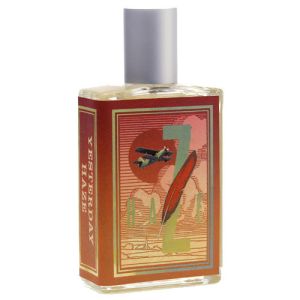 For the sophisticate: Amouage produces colognes that belong on tuxedos and evening gowns. Extremely sophisticated and beautiful, they are not for everyone. Creed is somewhat in this vein as well, and both skew older in their target audience.
For the metrosexual: Charenton Macerations only has three scents, but all are unlike anything else on the market and play with traditional gender boundaries. British house Penhaligon's also has several fragrances that go with the fancier male.
For the edgy: Bruno Fazzolari has a line of five fragrances that are all a bit "out there" in the best possible way. Etat Libre d'Orange might be the best example of a house that pushes boundaries on what fragrance can be. Both are heavily unisex.
For the cerebral: The Imaginary Authors line is "inspired" by books that don't actually exist. Affordable in their price point, they also display quite well. D. S. & Durga also has many scents that are meant to evoke a time and a place.
For everyone: From personal experience, there is no fragrance that has met with as much universal appreciation as CB I Hate Perfume's Burnt Wood premium accord. The smell of warmth and comfort, it only lasts seconds on the skin but seems close to permanent on clothing—even after laundering. (This sounds like a problem, but isn't in practice due to the mild nature of the fragrance.)