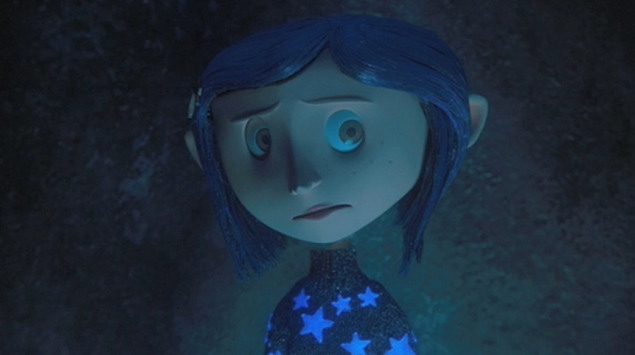 Last night, I went from excitement to anticipation to anxiety to fear to terror. Today, I woke up sad. I kept refreshing the internet, starring at a bluish screen of half-jokes and other people's thoughts, until that sadness became something closer to numbness.
And then I took a shower, and I came to work where my job is to write about television shows and new movies coming out and the celebrities that star in them.
It seemed laughable. I half-expected complete strangers to be scoffing at me on the subway—on my way to work, as if anyone cared about what else was on TV last night. What is the point of writing about entertainment when families are scared that they'll be torn apart, when the LGBTQ community waits on the status of their basic human rights, when Muslim women don't know if it's safe to wear a hijab today, when women's bodily autonomy is threatened and when, throughout all of that, the people who have harassed and mocked and threatened me and others for months are celebrating? What use is a goddam recap of Monday night's episode of Supergirl?
The morning after the Dallas shooting, my friend and co-worker Vinnie Mancuso wrote a brilliant essay, "What Is the Point of Pop Culture in a World Gone Mad?" He wrote:
Pop culture doesn't exist to save lives, but it can be a reminder that every single life is as valuable as your own. Just think to the last time a piece of art truly moved you, and realize there's a good chance it moved someone half a world away. Realize that right now a white child is fervently hunting the same Pokemon down the street from a black child. Realize there's no barrier between the things we love, the things we care for, even the things that fucking piss us off other than the ones we recently started to imagine between us. Realize we're all of us worth the same damn amount. 
I don't have the wisdom or the presence of mind to spin profound inspiration from a political defeat that feels devastating.
There will be time to fight and organize and to ensure that the freedoms for which people have already fought so bitterly hard will not be erased. It is not complacency or cowardice if you need to take a breath, take a shower, take a nap.
If you need a distraction, or something to look forward to when the following months seem like a narrowing, dark tunnel, here's what I got:
The teaser trailer for the movie Valerian and the City of a Thousand Planets (with Rihanna) is coming out on Thursday.
Ocean's 8 is coming out and it has a cast of all ladies (ALSO INCLUDING RIHANNA).
A new Star Wars movie! I know we're appropriately hesitant about those, but this looks like one of the not-bad ones!
There's going to be more Gilmore Girls. And if they suck, you can watch all of the Gilmore Girls that already exists on Netflix!
A Cinderella Story with Hilary Duff is also on Netflix. So is Amelie. Just, FYI.
The film Moonlight is getting incredible reviews. It's a stunning piece of cinema.
The Amy Adams movie Arrival is also getting good reviews, if you're more in the mood for sci-fi escapism.
Moana comes out November 23 and it looks really charming, and it might get Lin-Manuel Miranda to EGOT! Listen to this song. 
La La Land, December 9, with Ryan Gosling and Emma Stone, seems like a really solid Old Hollywood musical love story.
The movie Hot Fuzz is really good. It's not upcoming, but it's just a good movie.
Have you seen The Boxtrolls? It's a stop motion animated movie, and its truly magical. Also, check out the voice cast, but only AFTER you've seen the movie. Trust me, it'll blow your mind.
*If you think JK Rowling is milking the Harry Potter thing and needs to let it die, I'll say this: I totally feel you, and I sort of agreed, but I saw "Cursed Child" in London and it was effing magical. Like, the most incredible six hours I've ever spent in a theater. It wasn't even a play, really: it was an experience. She nailed it, honestly. And Fantastic Beasts has adorable Eddie Redmayne and also adorable Ezra Miller and Carmen Ejogo looking badass as hell, and however it turns out, it'll be two-plus hours of sheer escapism. Re-reading Harry Potter still makes me happy, and I hope that the Harry Potter universe continues to make other people happy, too. 
Take care of yourself. Make good art. Failing that, enjoy good art. Failing that, enjoy mediocre art that makes you happy, (which sort of makes it good art anyway.)