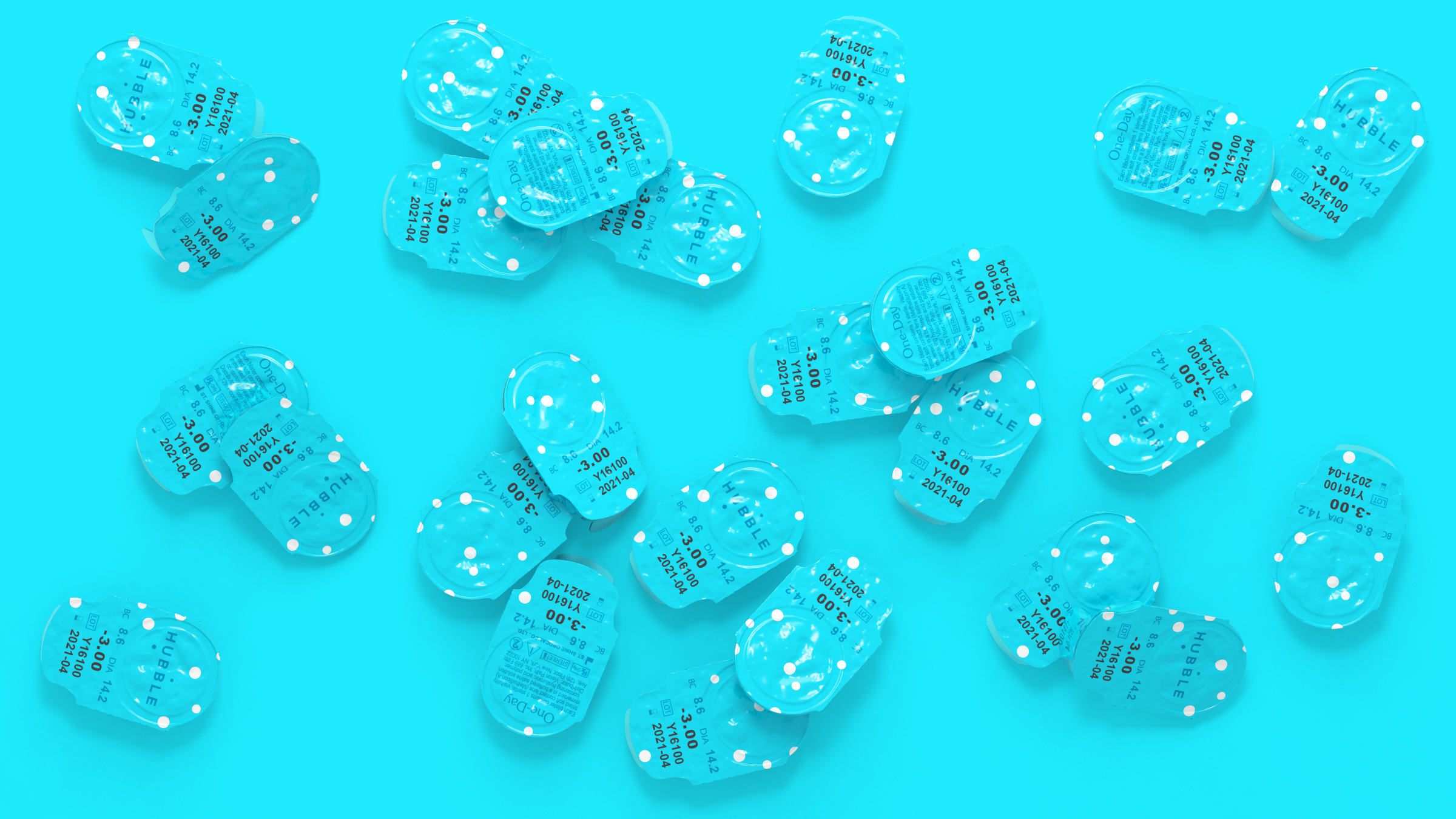 Contact lenses are one of those medical devices that (unfortunately) haven't changed in eons. Sure, they're necessary, but they're expensive, and the packaging you stare at daily isn't exactly chic. Hubble, a start-up officially launching today, aims to change the experience of purchasing contacts. Their product is delivered in chic, colorful boxes, and is far less expensive than Acuvue contacts, which can cost $1,000 for a yearly supply. Hubble is offering their own brand of lenses for $300 dollars a year, instead.
"When we were mapping out what the business should be, we sat down and thought through each part of the contact lens experience and how it could be better for the consumer. None of this was rocket science, but just some points that had gone unchallenged for too long," co-founder and co-CEO Jesse Horwitz told the Observer.
The Hubble founders focused on changing the packaging and making the ordering process easier and more consumer friendly. Horwitz met co-founder Ben Cogan when they worked together at Bridgewater Associates. Cogan then worked at Harry's, an affordable shave club, which motivated him to create a similar concept for contact lenses.
If you've been wearing the same lenses for years, there's no need to be nervous about trying a new brand. "We've worked with many regulatory experts across different specialties within vision and e-commerce," Horwitz promised. Still, the contacts did feel a bit heavier than my usual Acuvue daily lenses and the blister pockets they're in are much deeper, making them a little difficult to pull out. But considering their low price, hunting around for a contact for a few seconds longer is entirely worth it.
As you might have guessed, Hubble contact lenses are less expensive because they're direct-to-consumer. "Eliminating the different layers of intermediaries brings down the costs so consumers aren't stuck where they are today—either overpaying for contacts or over-wearing until their lenses until they develop discomfort and other complications," Horwitz explained.
Even for those who have been faithful to the same brand for decades, Hubble offers an inexpensive way to try something new and chic. Having a pop of color on your bathroom counter and saving $400 a year certainly makes the entire experience worth trying.