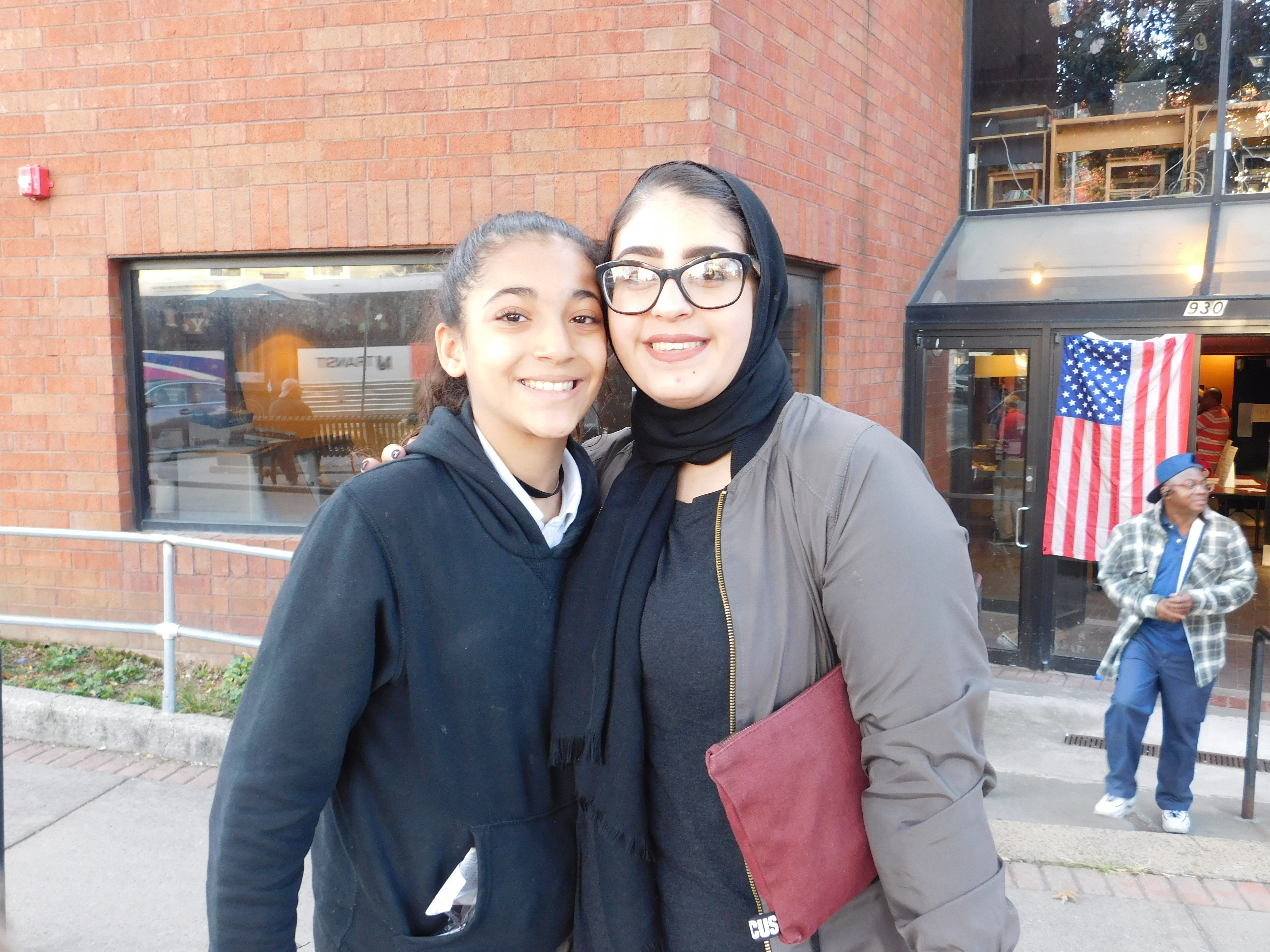 PATERSON, N.J. – The majority of residents in south Paterson's sixth ward are Muslim Americans. Hispanic Americans make up the second largest ethnic group in the area. At polling places throughout the day, members of both groups have waited in long lines in order to cast ballots primarily for former Secretary of State Hillary Clinton as she runs to become the first female president of the United States.
According to former Paterson ward 6 council candidate Al Abdel-aziz, the turnout seems to have spiked in the area due to comments made by Republican candidate Donald Trump throughout the course of his campaign. Among those comments were calls to ban Muslims from entering America and the implication that Mexican Americans were "rapists."
"The amount of disrespect has led people to come out and vote," Abdel-aziz said. "There have been lines all day. People are waiting because they feel so strongly about this. Our community—and I say that as a member of the Muslim community but for Hispanics too—wants to make history by electing the first woman president. We also want to address the rhetoric. These are two groups that have been attacked throughout the presidential election. "
Outside of the Paterson Public Library polling station in the sixth ward, Observer spoke with Hanen Hasan, a 22 year old voter from the district. While she said she does not think Clinton is the ideal candidate, Hasan said she believes the choice between the two is clear. Like many Muslim Americans from the area, she cast her ballot for the former Secretary of State.
"Everyone knows who the right choice is," Hasan said. "It is not about Trump. It is about what he created. Racism just came out of the blue. I guess it has always been there but now people are just okay showing it. This morning I woke up scared. We can't have him as our next president."
Observer also spoke with Abdul, Rana and Nafisseh Basuf, three Muslim American voters from ward 6. Like Hasan, they voted for Clinton and attributed that vote to a concern for what Trump has said throughout his campaign.
Paterson at-large Councilman Alex Mendez agrees that voter turnout has been boosted in Paterson's majority minority neighborhoods by Trump's words throughout the campaign.
"We are going to show our power in this election," Mendez said. "We are going to make history and help elect the first woman president of the United States."
At a polling place inside of a Paterson senior center, voters from both the fifth and sixth wards converged to vote. The booths for both districts had long lines, even during the midday election slump. Fifth Ward Councilman Luis Velez said the ward, which he says is 65 percent Latino, is eager to cast votes for Clinton.
"They are a little bit upset and they are demonstrating that with the vote," Velez said. "They are hungry to see this win."
Despite a loss during Paterson's May non-partisan council election, Abdel-aziz managed to register about 500 new voters leading up to that election. He said that if momentum continues to build, Paterson's Muslim population will be a significant voting block in all future Paterson elections.
"They are becoming consistent voters. They voted in May. They have voted today. They will vote again," he said.
Abdel-aziz works closely with New Jersey Democratic State Committee Chairman John Currie. He said that Democrats think Paterson may see expectation-exceeding turnout before the polls close at 8 p.m.
"I would love for this to be a record-breaking year," Abdel-aziz said.
High voter turnout has been reported throughout New Jersey on Election Day. Polls will stay open until 8 p.m.
Disclosure: Donald Trump is the father-in-law of Jared Kushner, the publisher of Observer Media.