https://www.instagram.com/p/BMoazCDhXzG/?taken-by=chiaraferragni
The ubiquitous bomber jacket is not going anywhere, any time soon. So you might as well invest in the style, in a way that feels fresher and more original than the rest. Might we suggest a version from Mr & Mrs Italy, the outerwear label that has just opened its flagship on New York's Upper East Side? It's far more luxe than your average zippered style, as these iterations come lined with a flash of lush fur and a smattering of pins. And for the super luxury shopper, the brand even forgoes the usual nylon exterior for full-on mink (and a $4,062 price tag).
Curious about what styles the brand sells most, the Observer posed that exact question to Mr & Mrs Italy's creative director, Geraldina Bassani Antivari. "Not to sound predictable, but parkas, bombers and duffles," she told us. "And for those who want a more tailored look, a good trench coat." The creative director went on to point out that her customers often "get hooked" on their unique, high fashion styles, and keep coming back to stock their closets with these warm and eclectic coats, that help make winter a bit less miserable.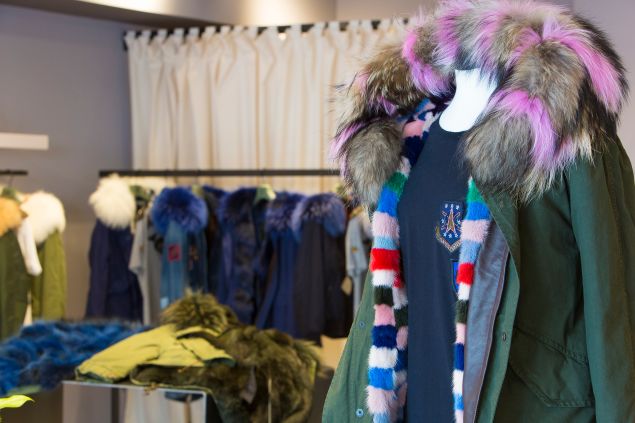 Quite a few celebs are already fans of the brand, including Olivia Palermo and Chiara Ferragni, the latter of whom is currently collaborating with the brand on a slew of exclusive pieces. "Rihanna often surprises us with her Mr & Mrs Italy shopping sprees; and in the model world, I must say Zuzanna Bijoch has been the greatest sweetheart, and is always supporting us," added Bassani Antivari.
It's about time that the brand makes a furry landing in New York, as these coats are adored by uptown ladies and downtown scenesters alike. "In a lot of ways, New York can be seen as the symbol of our product; a juxtaposition of pure luxury with raw, utilitarian design—'Streets meets Gala,'" the creative director explained. If bombers aren't your thing, the label is also well-known for their fur-lined parkas; and as their name might reveal, they also carry stylish coats for men. Further, if you've ever wanted a fur-lined zip-up sweatshirt, they've got one for you. Actually, make that two.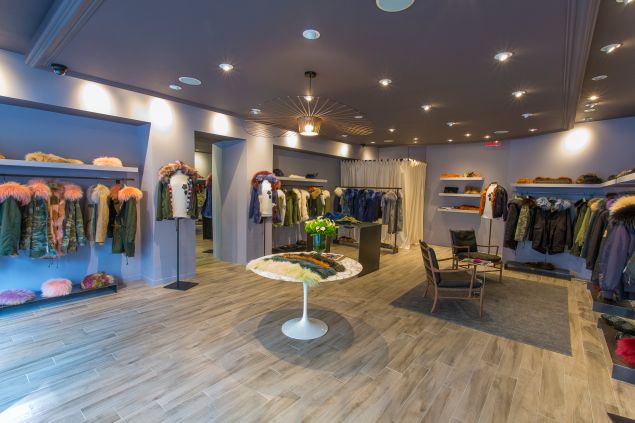 "Here, on the Upper East Side, you always have to keep in mind the need of semi-formal attire, so we offered some black-grey and darker tones, combined with 'sport chic' fur trims," explained Bassani Antivari. She also promised that customers can personalize their Italian-made coats. So if you're looking for an extremely luxurious way to keep warm this winter, head straight to 779 Madison Avenue and begin your collection of Mr & Mrs Italy coats.