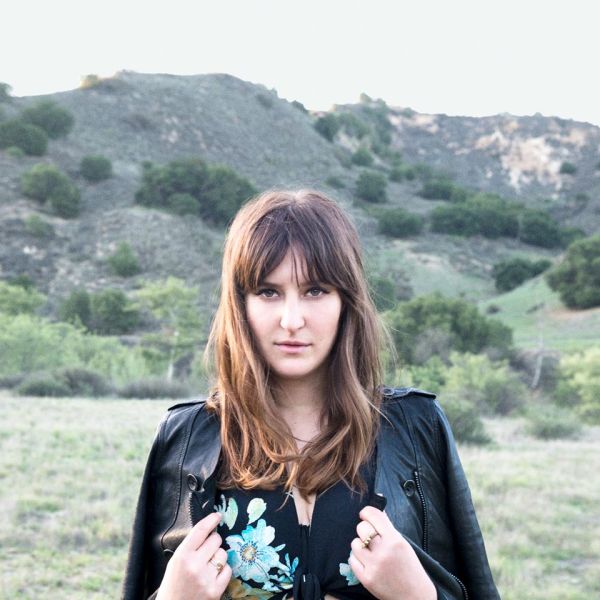 What is pop music? If your definition favors the likes of Jason Falkner over Justin Timberlake, or Big Star over Beyoncé, then the International Pop Overthrow, an international underground pop festival that plays out at Brooklyn's Bar Matchless in Greenpoint, November 2-6, is the place for you.
The IPO has been going for almost two decades and celebrates its sweet 16 in the Big Apple this month with around 40 pop artists and bands from both the New York area and further afield—even as far as Sweden. Bands this year include Brooklyn's BETS, The Most, Speed the Plough and The Crushes, none of which are chart topping, or even chart-bottoming names. For them, pop music is a passion play, as it is for IPO founder and organizer David Bash.
Bash held his first and possibly then-ironically named International Pop Overthrow festival in his native Los Angeles in 1998. It's been held there every year since then. The idea for a festival sprang from his love of going out to see local pop bands: "I knew a lot of bands in L.A. who played pop and in the late '90s people would come out to shows a lot. It was a nice scene," Bash says.
After debuting in L.A., he soon discovered small underground pop scenes in other cities and IPO spread its wings. "We're always adding new cities. If there is a strong local pop music scene and I'm familiar with a number of bands that will play, it's an incentive to try," says Bash. "The one exception is Liverpool, where taking over the Cavern Club itself was enough incentive. I didn't know about the scene, but that city and the Cavern has enough pop music history that it works."
[youtube https://www.youtube.com/watch?v=sNIOE9_so78&w=560&h=315]
Indeed it does, because the kind of pop music Bash is talking about owes much to those most famous of Liverpudlians: The Beatles. Bash names three Bs as the core IPO blueprint: The Beatles, The Beach Boys, and Badfinger—the latter is less known, but the English hit makers are important in the IPO cannon.
"Badfinger is totally an IPO band in the truest sense," Bash insists. "More people know them now after 'Baby Blue' ended the final episode of Breaking Bad. It educated a lot of people. A couple of days later the downloads on iTunes were through the roof. " 'No Matter What,' " he adds, name checking the Badfinger hit, "is considered the first power pop song because it has the melodic base, but also has big crunchy guitars."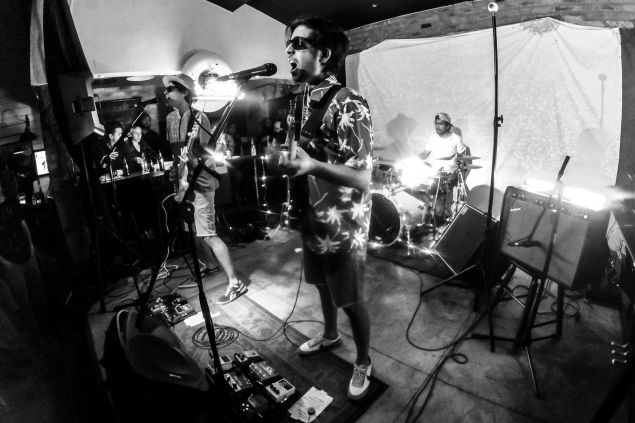 Power pop, the harder, rock-infused version of melody-driven pop music, includes American bands like Big Star and Cheap Trick, which, like Badfinger, came up in the 1970s.
"Many bands who play the festival are greatly influenced by the '60s and '70s. IPO bands admire the pop bands of that era, but don't emulate them. It's more of a strong influence. I grew up in the 1970s listening to Top 40 radio and discovered '60s music retroactively," says the 58-year-old. "The Beach Boys are my favorite group of all time."
But Bash stays open to new sounds. "I don't want it to be totally retro. As long as a band has melodic integrity, then it fits. We want to bring in new unknown bands. Last year, we had the Lemon Twigs…Well, we had the two brothers backing Ronnie D'Addario, who is their dad. Now the Lemon Twigs is big, but a year ago no one knew who they were," he says of the Long Island retro popsters. "IPO is a treasure chest of riches of bands people aren't hearing in the mainstream."
Some bands sign on to play IPO in multiple cities, because they know their music will fall on receptive ears. "On Saturday in New York, Dave Rave is playing. He's from Hamilton, Ontario, and very much a hero in our scene. He was in a band in the early '80s called Teenage Head. He played 50 IPO cities in a row over four years. That's a great way of getting yourself better known in the underground pop scene."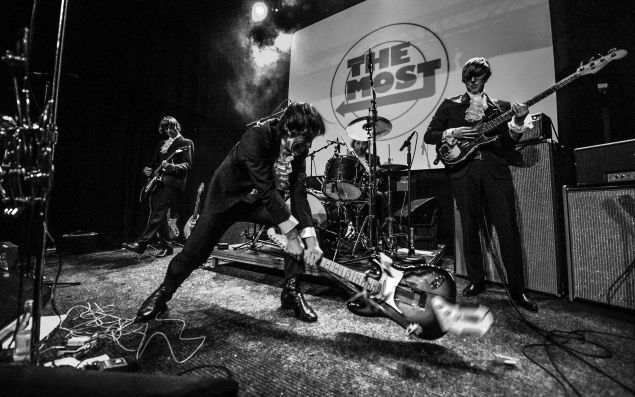 Despite obvious support from bands and fans that sign up and line up year after year, not to mention growth to around 40 cities in America, England, and Sweden, IPO is a resoundingly underground festival.
"In some ways, I want it to be that way," says Bash. "I don't want it to be out of my control; I need it to be manageable so I can keep the original vibe. But it's unfortunate in a way, because we're dealing with pop—pop means popular, but this kind of music is anything but popular. It's not the kind of music pushed by the industry. I don't want it to get out of control, but I want to get it into the hearts and minds of more and more people."
Despite playing out in small clubs, unarguably the best place to hear non-classical music, because of its considerable reach International Pop Overthrow is touted as the largest music festival of its kind. Regular cities in the IPO family include Austin, Atlanta, Boston, Detroit, Portland, San Francisco, Seattle, Phoenix, Vancouver (B.C.), Toronto (Canada), London (U.K.), Stockholm (Sweden).
In 2003, the festival went international for the first time with a grand pop coup: IPO took over Liverpool's Cavern Club. It celebrated its 14th year there in May. The Cavern Club is Mecca for pop, because although the doo-wop and early rock and roll balladeers of the 1950s and early 1960s created chart-topping melody-driven music, it was those perky Beatles who really popped. Some say the Beatles changed the world musically and socially. Bash is one of them.
"There absolutely was an international pop overthrow," enthuses Bash. "The British Invasion in 1964 was the quintessential pop overthrow, it changed music forever. We're hoping to create our own pop overthrow and keep this going for as long as possible."
Click here for the full list of artists and schedule of events for IPO New York