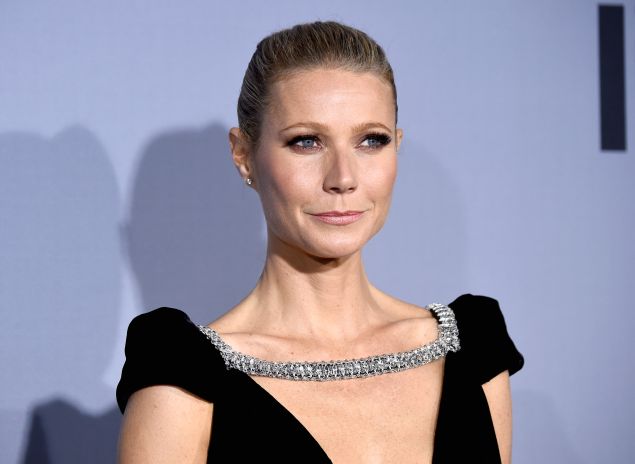 No matter your personal opinions on Gwyneth Paltrow and the endless advice she offers on all things lifestyle and wellness, there's no denying her impeccable taste.
Sure, she might not be the most relatable (this is, after all, the woman who included a $15,000 gold vibrator as a recommended "not-so-basic sex toys" gift on Goop), but you have to give her credit—she's established a lifestyle empire. She also got away with naming her website Goop.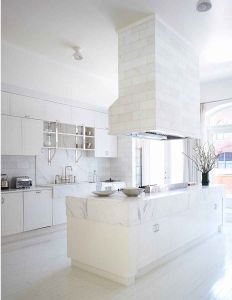 So, we must say, it's a tad surprising she's having trouble offloading her chic Tribeca loft, which just mysteriously disappeared from the sales market.
The three-bedroom, 3.5-bath condo at 416 Washington Street is located at the top of the River Lofts, and Paltrow has been very consciously trying to uncouple with it since March, when she listed it for $14.25 million with Corcoran broker Carter Wilcox.
When it was last listed for $12.85 million, the Oscar winning-actress went so far as to provide a home tour of the 3,892-square-foot penthouse on Goop, which she described as "artisanal" and "bespoke," without even a trace of sarcasm.
There are painted white floors, since we assume Paltrow has never seen dirt, as well as a double-sided gas fireplace with a stone mantle. The living room features custom pressed-tin ceilings and embroidered fabric wall coverings, along with a wall of floor-to-ceiling windows. Design team Roman & Williams revamped the space, which was decorated in various shades of off-white and beige.
The custom kitchen includes a marble island and a built-in banquet, and was featured in a Vogue piece a while back, in which Paltrow apparently revealed her expertise with really sharp knives. Anyway, the master suite is equipped with three large closets and the master bath has heated marble floors, a soaking tub and a steam shower. There are also three skylights throughout the apartment, as well as outdoor space with enough room for a Goop-approved dinner party.
The apartment doesn't appear to have gone into contract before it vanished from the sales market, so perhaps Paltrow is just taking some time over the holidays to regroup and decide how best to proceed. We doubt she's having second thoughts and clinging on to the space, which she bought in 2007 with then-husband Chris Martin. Still, if Paltrow was able to get past the fiasco known as View from the Top, we have faith she'll be come out triumphant with this, too.