In the early '70s, the group of kids I hung out with would religiously bring whatever new album they'd discovered to school to show it off to their friends. For us, records represented something more than music. Like a badge, a talisman, a pelt, they had transcendent power, proof you'd really been somewhere. They linked you to something greater than yourself, beyond your little life in your little town.
When I first brought the Stooges' Fun House to school, it instantly ignited the wrath of my clique. Compared to the masculine growl of Jim Morrison, Iggy and the Stooges, I was informed, were "wimps…pussies." As a new band on Elektra Records, they could only, at best, stand in the shadow of the glorious Doors. But after one listen to Iggy's feral howl on album opener "Down on the Street" it was clear—this album was radical, in the purest sense of the word.
Upon its release in 1970, the British rock mag Melody Maker slagged Fun House as "a muddy load of sluggish, unimaginative rubbish." In recent years Jack White (who also hails from Detroit) came to the Stooges' defense, dubbing the record as "the definitive rock album of America."
Jim Jarmusch's new documentary on the Stooges, Gimme Danger (out now in New York and Detroit and opening nationwide on November 4), should help set the record straight once and for all.
The first five minutes of the film should disabuse anyone of any fantasies they're still clinging to about rock 'n roll stardom. "It isn't too easy being in the Stooges sometimes," Jim Osterberg (better known as Iggy Pop) confesses.
From growing up in a trailer park—where he literally shook the walls of his parents' humble home, flailing away on his first drum kit—to the grim reality of being "broke, homeless and hungry" with the Psychedelic Stooges, as the band was originally known, any mere mortal would've been destroyed. Of course, Iggy Pop is no mortal. His penetrating blue eyes, his charming electric white smile, his firm leathery physique and his slimy, erotic screams prove he's another species altogether.
[youtube https://www.youtube.com/watch?v=WJhABiPQ4AU&w=560&h=315]
Following a stint in a high school band called the Iguanas (hence his infamous moniker), Pop, inspired by the cool professionalism of the Paul Butterfield Blues Band, migrated to Chicago to experience the blues scene, surrounding himself, as he said, with "people in their adulthood who had not lost their childhood."
While jamming with harmonica great Big Walter Horton, Pop realized, like so many young white musicians of his generation, that he was "not black" and soon retreated to his parents' trailer, where he hooked up with the Asheton brothers—Scott on drums and guitarist Ron and original Stooges' bassist Dave Alexander.
Together they worked up their own strange brew of rock 'n roll, inspired by everyone from James Brown to Sun Ra, Harry Partch and John Cage. Pop also quit playing drums at this point; he'd grown tired of "looking at the singer's butt." And so began Iggy Pop's career as one of the most daring, quirky and innovative frontmen in the history of rock 'n roll.
With the expert editing of Affonso Gonçalves and Adam Kurnitz, Gimme Danger draws humorous parallels between Wednesday Addams dancing as her bemused parents, Morticia and Gomez look on, to Pop's contortions, which he compares to "chimps or baboons before they're gonna fight."
The archival photos and film clips are both clever and sumptuous but whatever holes in the narrative Jarmusch needed to fill are illustrated with animation by James Kerr's caricatures of the Stooges, which resemble a pack of jittery hippies that escaped from a lost canvas by 15th-century Flemish painter Jan Van Eyck.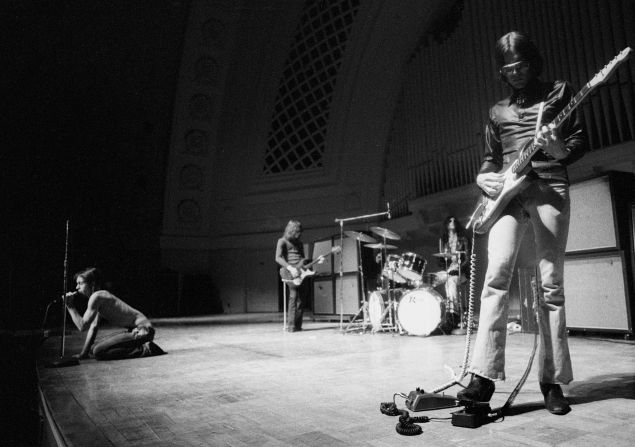 "I don't analyze my stuff. It's not my job," Jarmusch explained over the phone. "I couldn't tell you what it all means. But there is one thing, a connection I found [between Iggy and the odd-ball protagonists of his films]. I'm drawn to characters who choose their own paths, and a great iconic master of that is Jim Osterberg. He has not led a normal life."
Despite this reputation as rock's reigning enfant terribles, Gimme Danger shows Pop and his fellow Stooges recounting the band's mad, ragged journey with surprising clarity, humor and affection, without relying on shocking interview settings to heighten the drama. As Jarmusch pointed out, "there was no attempt to dress anything up or create elaborate backgrounds. Bands are always finding themselves in fucked-up places. It's not like these guys were staying in fancy hotels.
"This wasn't intended to be 'an art film,' " Jarmusch explained. "It's more of a celebration of the Stooges." Jarmusch's respect for the group dates back to the late '60s when he was a teenager, growing up in Ohio. "What spoke to me then was the Velvets, the MC5 and the Stooges. We've known each other for 25 years."
Pop has appeared in two of Jarmusch's earlier films, in a quirky scene with Tom Waits in Coffee and Cigarettes (2004) and in his existential western, Dead Man (1995), so it was only natural that Jarmusch would be the filmmaker to tell his story.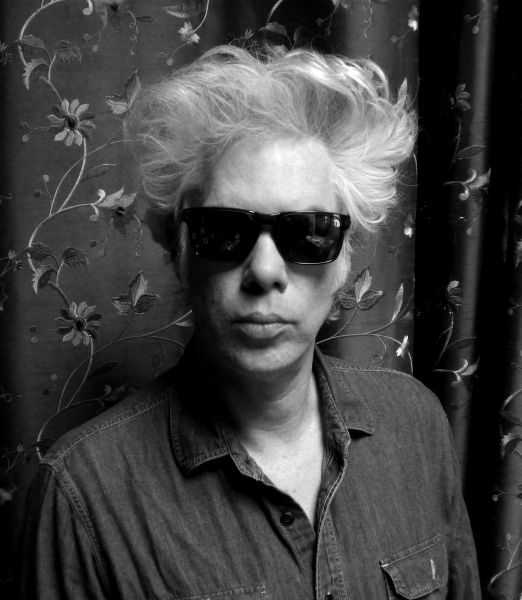 "Iggy said, 'There's gonna be a lot of stuff coming out about us and considering how much you love the Stooges, I hope, if anyone's gonna make a film about us, it would be you,' " said Jarmusch. "So [Osterberg] asked me to do it, and I was really honored. It was like when Neil [Young] said, 'I know you love the Horse…' So I said, 'O.K.,' and we made Year of the Horse."
To capture the essence of the Stooges, which Jarmusch describes as "messy, sophisticated and unsophisticated at the same time," the director has made a stylish, fun-to-watch film that fits his subject like a red rhinestone dog collar.
"Jim is incredibly lucid, an intellectual who hasn't been damaged by academics," Jarmusch emphasized. "Like Mark Twain used to say, 'Don't let school get in the way of your education.' "
That kind of energy isn't just inspiring; it's infectious. Singer-saw player Tine Kindermann of the New York-based folk noir band Villa Delirium recalled her experience performing with Pop in Germany, in 2009: "Singing with Iggy beats childbirth and was much more fun," she exclaimed.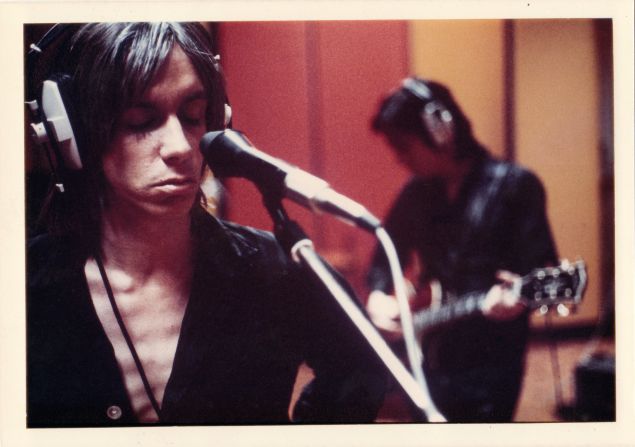 "He is one of the most curious, invested people I've ever met, incredibly informed, with a huge knowledge of music, both practical and in theory. Iggy is incredibly smart, with unexpected interests, one moment he's talking about something he read in The New Yorker, and then it's time to go onstage. He takes off his reading glasses and shirt, and it's as if you pushed a button and he turns into the Hulk! When we did 'I Wanna Be Your Dog' in German, ('Jetzt Will Ich Dein Hund Sein'), my stage instructions were to just stay out of his way, which thankfully I did, or I would have undoubtedly been struck in the head by a flying microphone."
For generations Detroit has consistently churned out touchstones of American culture. From jazz there's Elvin Jones and his brothers Hank and Thad, along with Yusef Lateef, Milt Jackson and Kenny Burrell, to name a few; there's the hypnotic blues of John Lee Hooker; the famous Motown sound and a slew of soul belters including Jackie Wilson, Wilson Pickett and Aretha Franklin.
The only performers hailing from the Motor City who got little or no respect at all at the time were some of the wildest white rock bands of the day, including the MC5, Alice Cooper and the Stooges
As Gimme Danger proves, it's time to carve the Stooges' name on the list of American Classics for good. And maybe underline it with a little peanut butter for emphasis.