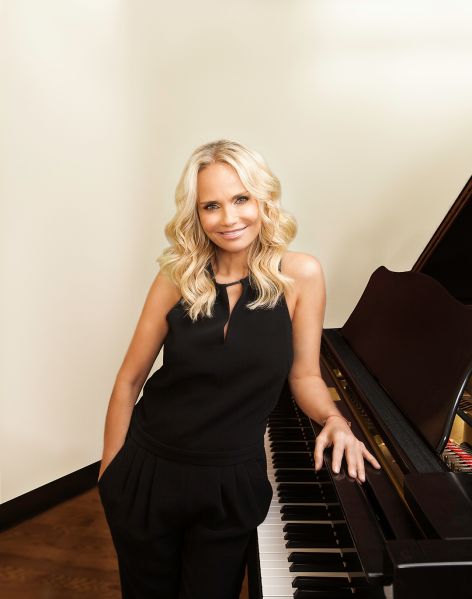 It's no wonder Kristin Chenoweth's latest album is called The Art of Elegance—she's so elegant that her rehearsal wardrobe is from Rag & Bone.
On a recent Monday night, the petite 48-year-old blonde bounded into a Midtown Manhattan rehearsal studio wearing a lightweight jumpsuit from the high-end retailer. She was also carrying a takeout container from Just Salad.
"I have a good life, just not a lot of time," she told the Observer as she munched on greens.
That's an understatement: Aside from the album, Chenoweth is rehearsing for a series of Broadway concerts, which mark the beginning of the Elegance tour. And if that weren't enough, she's also preparing to star in the televised musical Hairspray Live!
Growing up in Broken Arrow, Oklahoma, Chenoweth never imagined she would be so in demand—she sang in church as a kid and took part in choir and drama productions in high school.
"I loved it at a time it wasn't cool, before Glee," she said.
After earning her bachelor's degree in musical theater and master's degree in opera (both from Oklahoma City University), Chenoweth was headed for the conservatory. But she visited New York a couple weeks before her program started, auditioned for a show on a whim and got the acting bug.
"I decided that I will always be an actor first, and I think that's fine," Chenoweth said.
Audiences do too, judging from the loyal fan base she's built up over the last two decades. It wasn't always an easy road, however: One of Chenoweth's first Broadway roles, as Sally in the 1999 revival of You're a Good Man, Charlie Brown, was a mixed blessing—she won a Tony Award for her performance, but the show ended up closing a week after the ceremony because of weak ticket sales.
"That was a tough one, but it was a good life lesson," Chenoweth said. "I realized that success wasn't always a reality."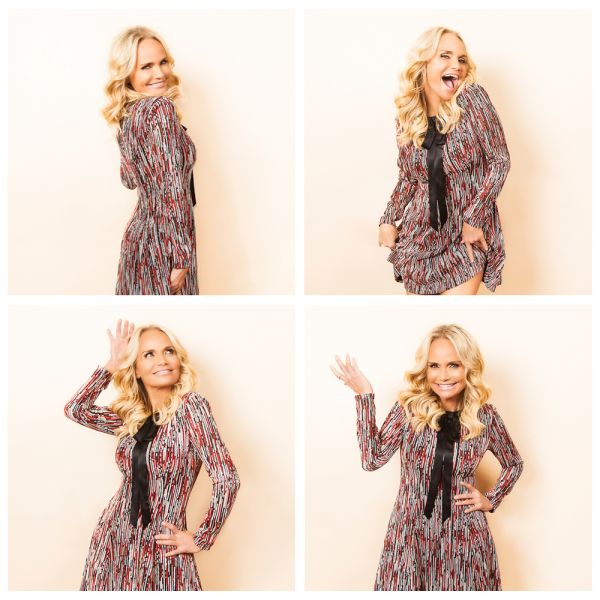 Chenoweth finally found real success (and stardom) on Broadway in 2003 as Glinda in Wicked, a musical about the witches of Oz that's still playing to packed houses 13 years after it opened.
"I always wanted to be in a show people had heard of, and I got my wish," she said. "I knew from audience reaction that it didn't matter what any critics said about it—it was gonna be a hit."
Wicked is still the show Chenoweth is most recognized for, both online (the internet exploded earlier this year when she and co-star Idina Menzel re-recorded the Wicked song "For Good") and in person.
"People see me on the street and say, 'I saw you in Wicked last year,' and I say, 'Nope, that wasn't me,' " she said, chuckling.
Since leaving Oz, Chenoweth has starred in Broadway revivals of Promises, Promises and On the Twentieth Century, among others.
She has also been an outspoken advocate for the LGBT community, especially in 2010 when Newsweek reporter Ramin Setoodeh wrote that Chenoweth's Promises co-star Sean Hayes (who is gay) couldn't play a straight character convincingly—Setoodeh called Hayes "the big pink elephant in the room."
Chenoweth's response to the article immediately went viral.
"We're actors first, whether we're playing prostitutes, baseball players or the Lion King," she wrote at the time. "It's a character, and it's called acting."
"MSNBC wanted me to talk about that on air, and I told them, 'I've said what I need to say,' " Chenoweth elaborated. "If you had told me when I was growing up that I would be any sort of a voice in this manner I would've just giggled, because it never occurred to me to be against people who love each other."
A lifelong Christian, Chenoweth said her faith and family upbringing informed her views about equality.
"Growing up in the Bible Belt, you hear certain things are 'not OK,' but when you grow up, you have to think about what's true for you," she said. "My grandma always said, 'I read the Bible like I eat my fish. I take the meat that serves me well and make sure not to choke on a bone.' "
"Jazz doesn't always go where you think it's going to, and that's a gift."
Chenoweth took the same approach when recording The Art of Elegance, her sixth studio album. She chose jazz standards that had served her well throughout her career (including "Smile," "They Can't Take That Away From Me" and "The Very Thought of You") and combined them into a lushly orchestrated whole.
"This is the album I really wanted to do," Chenoweth said. "Jazz doesn't go always go where you think it's going to, and that's a gift."
She applied a similar "anything goes" aesthetic to Kristin Chenoweth: My Love Letter to Broadway, a concert playing at the Lunt-Fontanne Theatre from November 2 to November 13. Chenoweth said each of the 12 performances will feature different songs and special guest stars.
"I looked at this as an event," she said. "Who says you have to do the same show twice?"
One show Chenoweth will definitely not be doing twice is Hairspray Live!, airing December 7. She plays the elegant, villainous Velma Von Tussle in NBC's latest live musical, co-starring Jennifer Hudson and Harvey Fierstein (who Chenoweth called a "mentor"). She has already recorded her part of the soundtrack and is now learning baton twirling, one of Velma's special skills from her days as a beauty queen.
"When I'm not working on [the concert], I'm thinking about Miss Baltimore Crabs," Chenoweth said, using her character's nickname.
Even when she's not rehearsing for her various shows, Chenoweth keeps her music tastes elegant—in her rare moments of relaxation, she listens to music royalty like the Eagles, Dolly Parton and Lady Gaga (who she called "amazing").
And like everyone else, Chenoweth is obsessed with "the 10-dollar founding father"—though unlike most people, she's actually friends with Hamilton creator Lin-Manuel Miranda.
"I'm so proud of him," Chenoweth said. "He's a household name, and it couldn't happen to a nicer person. And he's a genius, so there's that."