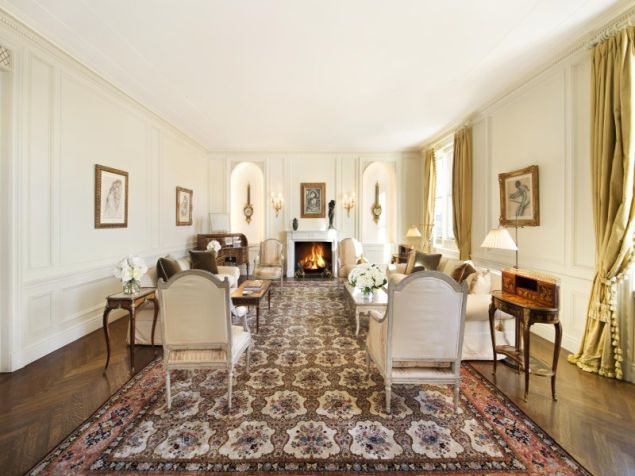 The lavish apartments at storied limestone 998 Fifth Avenue don't appear on the market all that often.
There are just eighteen apartments total in the 12-story building, and the notoriously difficult co-op board doesn't make the transactions particularly easy. So it should be interesting to see what happens with the sixth-floor unit that was just listed for $29 million.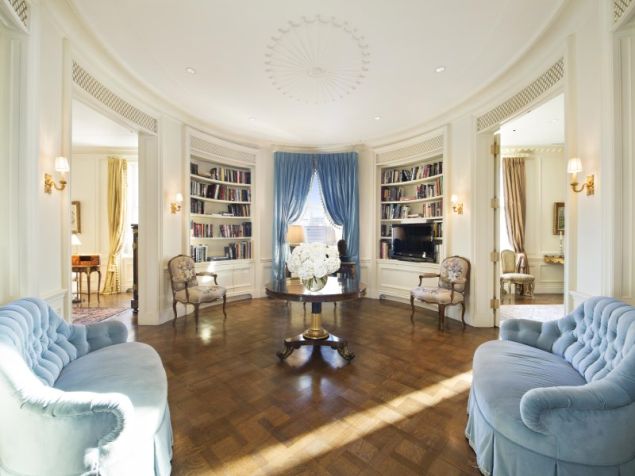 This five-bedroom, six-bathroom spread was owned by the late Ronald Stanton, the chairman and chief executive of Trammo, Inc. (previously known as Transammonia Inc, until 2013), which trades and ships chemical products. Stanton passed away in September this year. A refugee from Nazi Germany, he was also known for his philanthropic work—he donated or pledged over $300 million. The $100 million gift he made to Yeshiva University in 2006 was, at the time, described as the single largest gift given in support of Jewish education in the United States.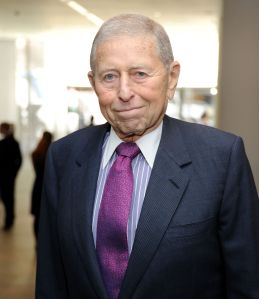 Stanton purchased the apartment in 2000 from Archibald Cox, Jr., the son of the Watergate prosecutor. Public records for the sale are lacking here, but Stanton reportedly paid close to the $16 million asking price at the time.
The windowed gallery leads to no less than three entertaining rooms, where there are fireplaces on the "northern and southern flank," according to the listing held by Sotheby's International Realty broker Serena Boardman, who declined to comment on the apartment. There's a formal living room, "massive" dining room and an oval-shaped library—because a round library would be a travesty.
Anyway, all of the public rooms have views of the Metropolitan Museum façade, and there's also a custom-fitted pantry, laundry, chef's kitchen and breakfast room. This is a pre-war Fifth Avenue co-op, so there are also two staff rooms.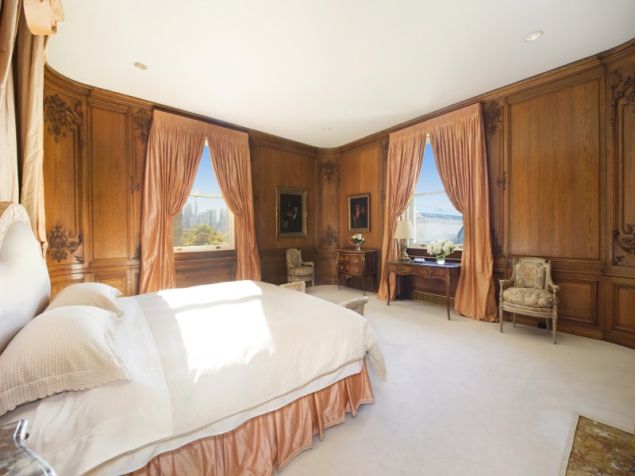 The bedrooms all have southern exposures, and the master suite is accessed by way of a private sitting area, and has multiple closets including a walk-in, as well as two marble baths.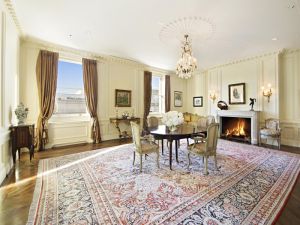 Jacqueline Kennedy Onassis' grandfather, James T. Lee, built the Fifth Avenue limestone in 1910—it was designed by architecture firm McKim, Mead & White. As we said, the building is known as one of the more fickle co-op boards in the city, and they allow absolutely no financing. 
Hopefully, prospective buyers in this co-op will have an easier time than Stanton's predecessor, Archibald Cox Jr, did. The building's board reportedly drove away a buyer at the time; postponing meetings with Bijan Mossavar-Rahmani. But it all worked out in the end, we suppose, since Stanton was able to nab the apartment afterwards… best of luck to interested parties!