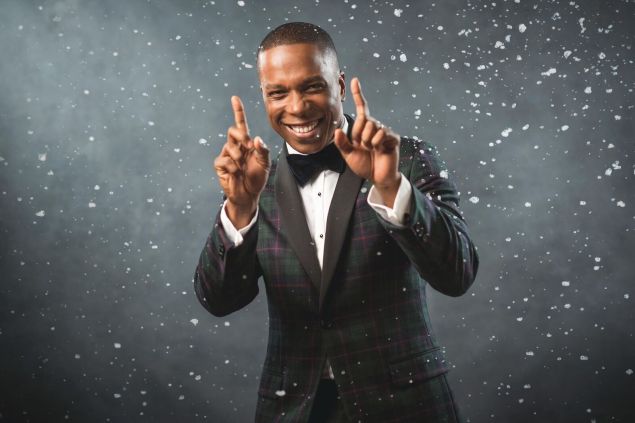 Winning a Tony changed Leslie Odom, Jr.'s life.
"You don't have to win 10 Tony's—you really only have to win once," said the actor, who gained prominence—and the 2016 Tony Award for Best Performance by an Actor in a Leading Role in a Musical—for originating the role of Aaron Burr with a silky, animalistic intensity in Hamilton. "It's just a major box check, and the box was in light pencil. It wasn't even a box I was gunning for in my life because I know how rare it is, and I know how many things have to line up for that happen."
Another unexpected box to check? A Christmas album.
"I was getting asked about making a Christmas album since the first one came out," Odom Jr. said over the phone. His first album, eponymously named, was released in June."We give ourselves permission to abandon ship if a project isn't working out. We'd rather walk out then put something out that's subpar. We didn't know if the Christmas album would be something we're proud of, but it is."
The challenge was creating an album that didn't feel disconnected from the political climate. "The country, the world, is different from when I was a kid." Instead of "lying about that," Odom Jr. says, he crafted the album with a "finger on the pulse of the time we're living in."
"We love Bing Crosby, and Nat King Cole, but they sang for their time," Odom Jr. said. Recreating that sound in 2016 would be "disingenuous."
Simply Christmas, then, is an album about a holiday of celebration released for a time when people aren't feeling very celebratory.
"I think it's always reaching for hope. If you lose that, you lose everything. [The album is] always hopeful, always hopeful. And as joyful as it can be. I think we're striving for joy, and then when you can't have that, the least you can do is be honest."