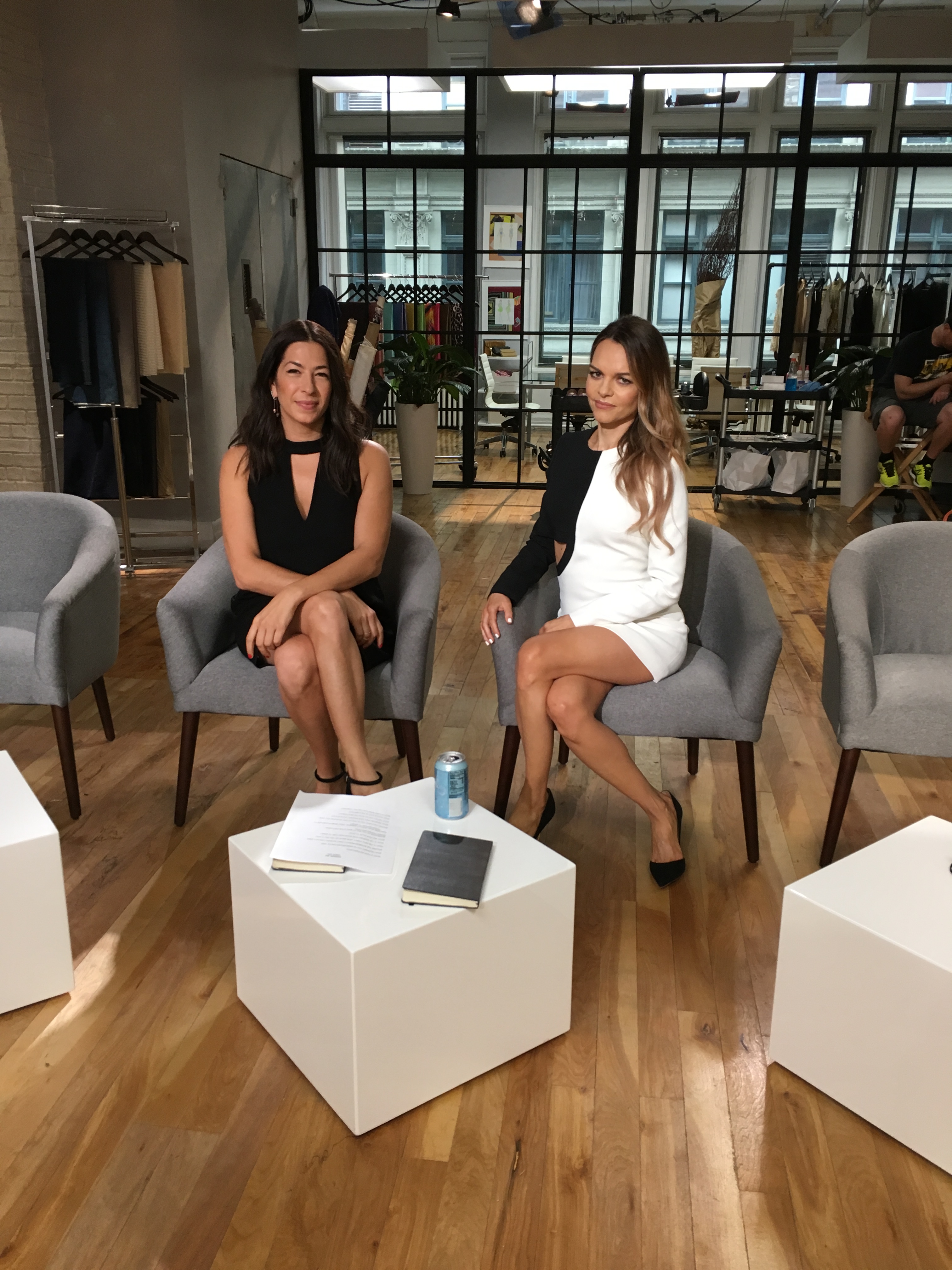 If you're wondering why you should tune in to Project Runway: Fashion Startup, here's one very good reason: The show, which is a combination of Project Runway and Shark Tank, nabbed a seriously impressive roster of hosts. Included in that list is Rebecca Minkoff, who needs no introduction, Katia Beauchamp, co-founder and CEO of Birchbox, Christine Hunsicker, founder and CEO of Gwynnie Bee, an online clothing rental service for plus-size women, and finally Gary Wassner, CEO of Hilldun Corporation. While the latter may have less immediate name recognition, the financial firm has funded and helped produce fashion collections from Alexander Wang, Prabal Gurung, and Sacai, to name a small fraction of them.
As it turns out, this powerful team of hosts aren't the only forces helping young entrepreneurs on the show. In just the first episode, which premiered last Thursday, CEO & founder of Rodial and Nip + Fab, Maria Hatzistefanis was called in to provide additional mentorship to one contestant. In the second episode, Tommy Hilfiger makes an appearance.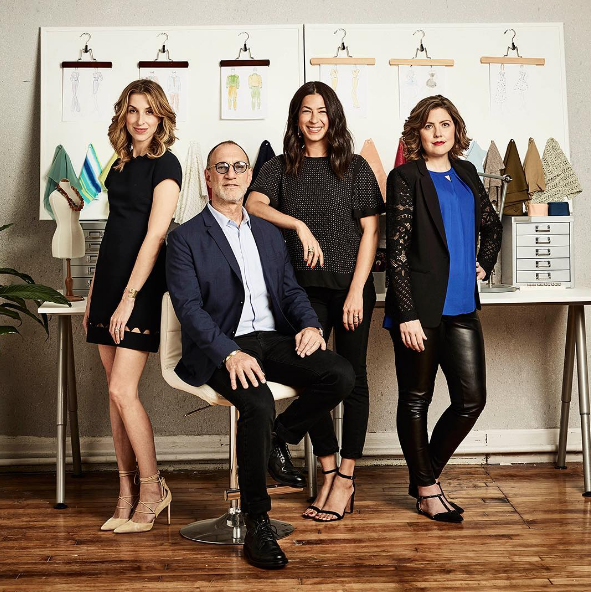 In that first episode, viewers were given a small taste of the diverse array of businesses we'll see over the course of the show's season. We first meet Laura Wass, designer of kooky jewelry line WXYZ, (its offerings include the Gio bra, $440, which looks more streetstyle photographer bait than streetwear). That said, her creations have also been seen in Beyoncé's 7/11 video, elevating Wass to baller status. She went to University of Pennsylvania and studied goldsmithing during her summers. In spite of the resumé boosters, Wass's products are expensive and her market research limited. With three of the investors out, Wass is lucky to earn Beauchamp's mentorship in exchange for a 1 percent share of her company. On deciding who to work with Beauchamp noted, "I tried to judge based on those fundamentals of the business—not whether or not I personally liked it. Then I'd make a decision on investing based on whether I thought I could add value, whether I could work with that person, etc."
However, no contestant is as impressive as Francesca Kennedy, who viewers meet in the second episode, and finds herself with offers from Wassner, Minkoff, and Beauchamp. Kennedy's already profitable company, I.X. Style, creates traditional huarache-style sandals, which in turn creates income for the female Guatemalan artisans who make them. Then, 15 percent of each purchase is donated back to Guatemala to help provide children with clean drinking water. It is Kennedy who excites Minkoff—"I really felt like she had a solid business foundation—also I loved her products, in fact, I had previously owned them," she explains. "So, for me, her coming on the show I was very excited—she had to sell me on it, the fact that she's profitable and really a hard-worker made me very excited to continue working with her."
While it's undoubtedly fun to watch the contestants present (each viewer will surely have their own opinions about the businesses showcased), this show might be an even more worthwhile watch if you've ever so much as had an idea for a company, or, if you're simply looking for career advice. Before the next episode—read up on some excellent business advice from some of the show's success stories: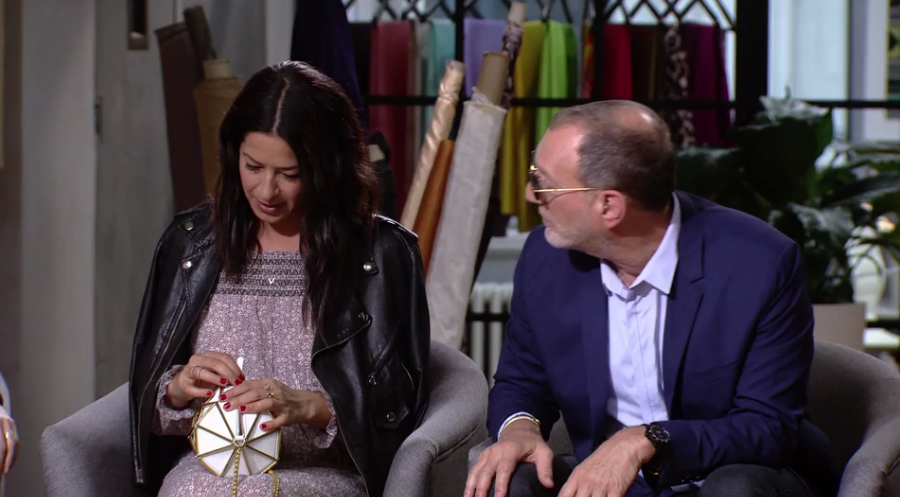 Know what makes your business different:
"Think about your unique point of view. What is your vision? Why does this business need to exist? What is the value to the customer? Then come up with a simple way to test the idea and prove your hypotheses. Don't spend a ton of time perfecting the business plan, dive right in and get started. Ultimately, embrace your naivety; it can give you the freedom to take risks and tackle massive opportunities"—Katia Beauchamp
Know your strengths…and your weaknesses:
"You need to be honest about your strengths and weaknesses as a business person and hire or partner up with people who complement you to cover all bases. Teamwork is everything"—Maria Hatzistefanis
Know your brand:
"It's very much about how someone's gonna brand themselves, how they're going to brand their company, and how they're looking at growing it by having a very specific lens—you'll see me ask a lot of questions about that, more so than the other judges who rightfully and respectfully ask a lot of business questions. I didn't feel the need to ask as many business questions because I really was focused on the logo, or what their brand means to their consumer—those are things that are just as key as knowing your numbers.
It's really key right now to figure out what you stand for, what your white space is, how, if you're entering a market, and you're doing something similar to someone else—why are you better? What's your angle? Because, technology has leveled the playing field for designers and for startups to get into the game you have to be that much better or precise to cut through all the noise."—Rebecca Minkoff