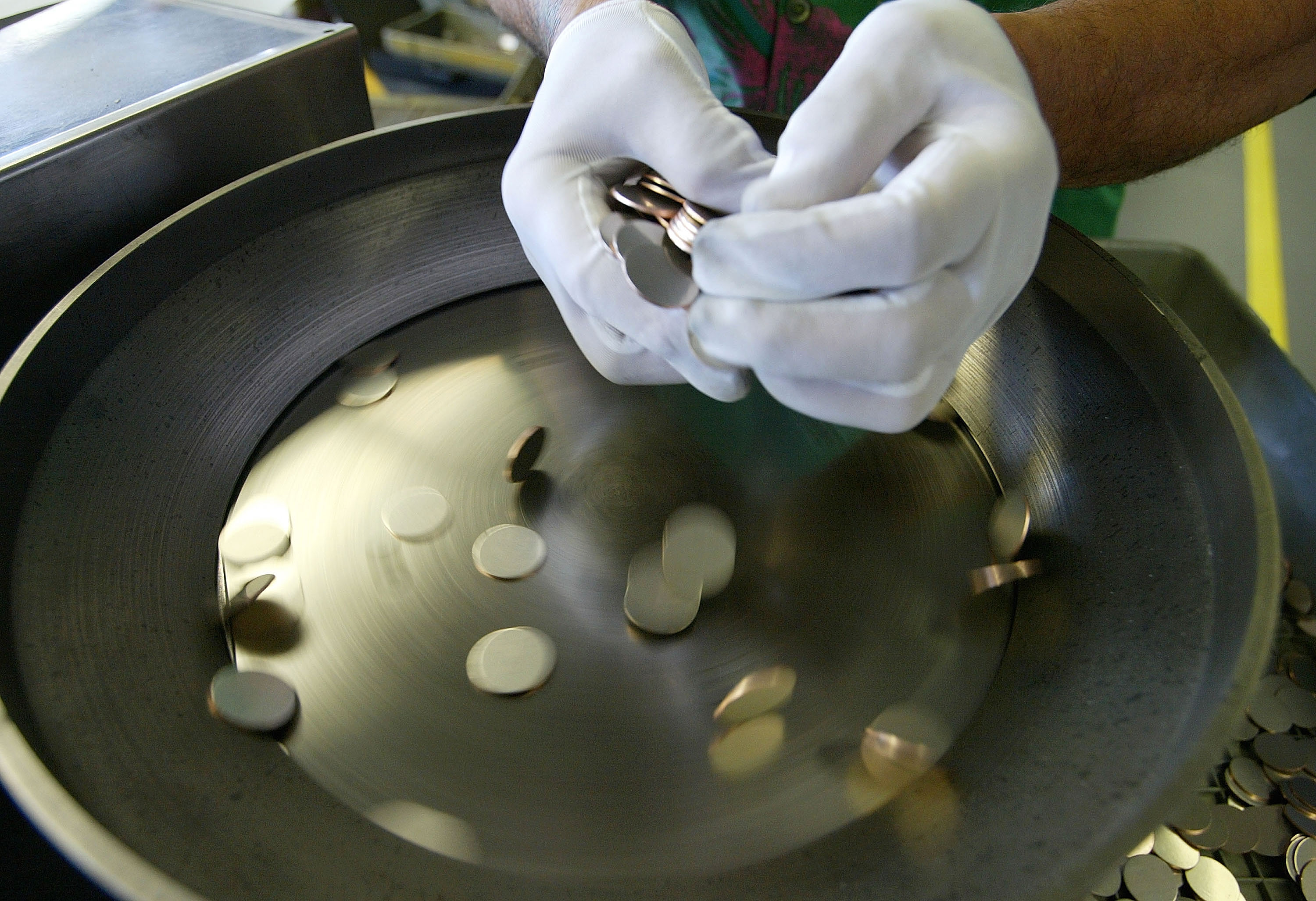 Fake anti-Trump coins appear across the U.S. Hyperallergic reports that mysterious faux-quarters have appeared here and there across the country featuring Donald Trump's face and the phrase "TAKE A DUMP ON TRUMP." No word on who made them or who is distributing them.
Wall Street Journal trims arts coverage. On November 14, the Journal will print a newly designed, and slimmed, print edition with fewer pages for arts, culture and local New York news. The reason, according to an announcement from the paper, is a decline in print ads.
Art collector and shipping mogul Moishe Mana offers to cover legal expenses for Donald Trump's sexual assault accusers. Trump has said that he'll sue women who have accused him of sexual assault once the election is over. Now Mana says he'll shell out "whatever money necessary" to defend accusers. "We can't let one guy terrorize us," Mana told the Daily News.
Meredith Monk has had her turtle Neutron for 38 years, and considers the reptile her muse. "New York is so fast, and everything is slow with her, so it just reminds you to slow down a little bit," she told the Times.
Hitler's wife's underwear sold for £3,000. Eva Braun's lilac panties were initially expected to sell for £400 at Philip Serrell auction house in England. The garment was bought by a private collector.