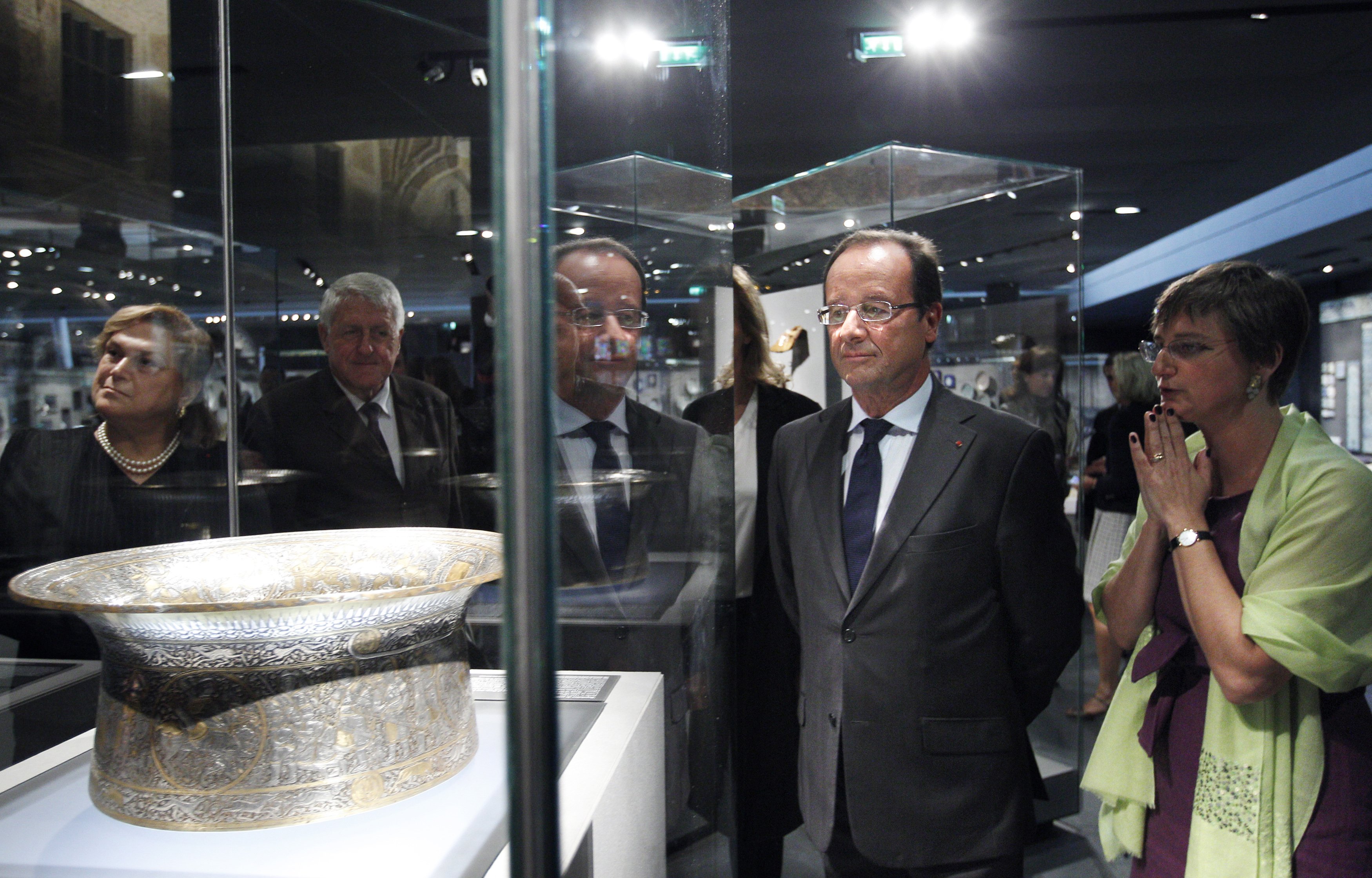 The Louvre to offer safe haven for at-risk artifacts from Syria and Iraq. French president François Hollande has proposed that the Louvre house art rescued from war-torn regions of Syria and Iraq in its storage facility in Northern France. "The principle role of the Liévin site will be to house the Louvre Museum's stored collection … but it could have another role, sadly linked to the events, dramas, tragedies that we see in the world," said Hollande.
Jeremy Shaw wins the Sobey Art Award, Canada's most prestigious cash prize. Shaw, who was nominated to represent the West Coast and Yukon region, will receive $50,000 for his work exploring the often intangible nature of "altered states" produced by psychoactive drugs.
Film director Brett Ratner is selling his art. The man behind Rush Hour is putting his valuables up for sale on the online auction site Paddle8, including a Richard Alvedon portrait of Marilyn Monroe estimated at between $50,000 and $70,000.
Greece's National Museum of Contemporary Art opens to the public after nearly two decades of planning and fundraising. The inaugural exhibition, "Urgent Conversations: Athens—Antwerp," runs through January 29, 2017.
Marina Abramovic's memoir is more than cringe-worthy comments on Aboriginals—it also claims she can predict the future. Even with amendments to the purportedly racist passages, New York Times' Dwight Garner warns, "You will need to be able to withstand a great deal of conversation about clairvoyants and tarot cards and didgeridoos and kundalini life forces and monks and gurus and 'how the soul can leave the body through the center of the fontanel of the head' to make it very far in this memoir."