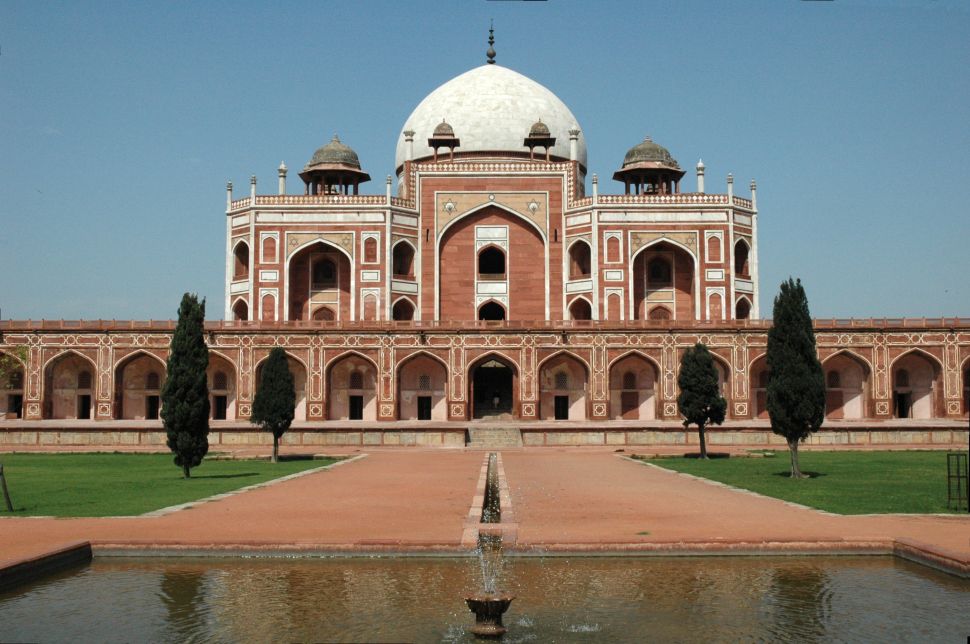 Since Teddy Roosevelt made the first official presidential trip abroad, visiting Panama in 1906 during construction of the Panama Canal, presidents have signaled with their travel schedules who America's most critical international partners are. While past presidents have typically kicked off their travels with visits to bordering neighbors—President George W. Bush initially visited Mexico and President Barack Obama first headed to Ottawa—our current global challenges and potential point to one country as the next president's initial destination: India.
The world's largest democracy has long been a reliable American ally and can continue to be a partner in maintaining peace and security in Asia. India can be a strong and dependable bulwark against both Chinese expansionism and the proliferation of Islamist militancy in Pakistan and Afghanistan, issues of pressing national concern.
India has already positioned itself as a leading player in the Obama administration's so-called "pivot to Asia," last May sending warships to the South China Seas to participate in military exercises alongside the U.S. Navy. Blustery Filipino president Rodrigo Duterte just announced that he wants to evict all U.S. troops in the next two years. (The U.S. has not had permanent bases in the Philippines since 1992 but has had access to bases in the country and maintains a small counterterrorism force there.) India has for many years opened its ports and military bases to the U.S. military for repairs and resupply, and this support will now prove even more vital. India is an even more vocal partner in regional counterterrorism efforts; it is currently engaged in an active military operation in Kashmir, officially to contain Islamist militancy from spreading across Pakistan's borders, and has been a key supporter of Afghanistan's post-Taliban government.
Trade in goods and services last year grew to more than $100 billion, and experts estimate this can easily expand to $500 billion.
The next U.S. president must acknowledge and deepen these strategic security ties, but he or she must also work to increase transparency and trust between the two nations. Although China blocked U.S. efforts last summer to add India to the Nuclear Suppliers Group, India should be engaged as a partner in nuclear nonproliferation. India must be urged to ratify the Nuclear Nonproliferation Treaty and Comprehensive Test Ban Treaty, actions which will legitimize it as an authoritative power working to contain nuclear ambitions of less stable nations.
India's stake in the global fight against violent Islamist militancy and affiliates of al-Qaeda and ISIS in the subcontinent is undeniable, but the current Indian administration's ties to Hindu nationalist militancy must not be permitted to color or guide these efforts. A U.S. administration that wishes to be effective in reducing Islamist militancy in South Asia and prevent the kinds of oppressive acts that feed into ISIS propaganda must ensure that violence against Indian Muslims or Bangladeshi immigrants in India is not supported or encouraged during India's military actions against its Muslim-majority neighbors.
A cornerstone of the current administration's approach to Asia is the Trans-Pacific Partnership (TPP), the 12-nation trade agreement aimed at slashing more than 18,000 tariffs. Although both presidential candidates oppose the TPP, trade and investment has proved a tremendous engine of growth for both nations. With bilateral agreements alone trade in goods and services last year grew to more than $100 billion, and experts estimate this can easily expand to $500 billion.
And there are many other opportunities for engagement. India currently has many needs that can be met by investments and innovations from U.S. companies. For example, India, a leading emitter of greenhouse gases, has pledged to reduce its carbon emissions by 35 percent by 2030, even as it has vowed to expand its electricity access to all its citizens in that time. U.S. tech and alternative energy firms can support both efforts. Another opportunity lies in workforce training: India's working age population is forecast to swell to 869 million by 2020, and just 2 percent of its workforce is trained. Already, New Zealand, Australia and the U.K. have partnered with local Indian governments to bridge the shortfall in vocational education in India—the U.S. should do so as well.
In short, the next president can address a long list of key strategic goals and potential opportunities with India. Next stop: New Delhi.
Kavitha Rajagopalan is a senior fellow at the Carnegie Council for Ethics in International Affairs and the World Policy Institute.