"Each and every one of you is eating for 100 trillion—that's the number of bugs and bacteria in your gut," Dr. David Perlmutter told the audience of fit folks gathered at Glasshouse for the Equinox High Performance for Living Summit. "How beautiful," Maria Shriver joked, looking somewhat repulsed.
The summit kicked off with the panel "Unlocking the Secrets to the High Performance Brain: Movement, Nutrition, Regeneration," with Maria Shriver, Dr. Perlmutter, filmmaker Max Lugavere and Dr. Jennifer Martin. Each panelist had a focus: Shriver discussed giving back, Dr. Perlmutter lectured on eating right, Lugavere talked about working out and Dr. Martin wanted everyone to put sleep first. The foursome discussed why gut lining matters, the causes of Alzheimer's disease and most importantly, balance.
"I'm supposed to lead a high performance life," Shriver told the audience, asking the other panelists how to balance the day-to-day, while still getting enough sleep, eating healthy and finding time for fitness. Dr. Martin warned that we put sleep last, which is especially true for busy New Yorkers.
"We're learning now about how being sleep deprived makes people make bad decisions," Dr. Martin said. So, the next time you reach for a vat of cookie dough, perhaps think about going to bed at a reasonable time, instead of digging in. Shriver believes getting off of sugar is key, but that it isn't an easy feat; in fact, it can be more difficult than kicking a cocaine habit, she told the crowd. "Our sweet tooth exists to tell people fruit is ripe and winter is coming. [It's] a way to survive during times of caloric scarcity," Lugavere added.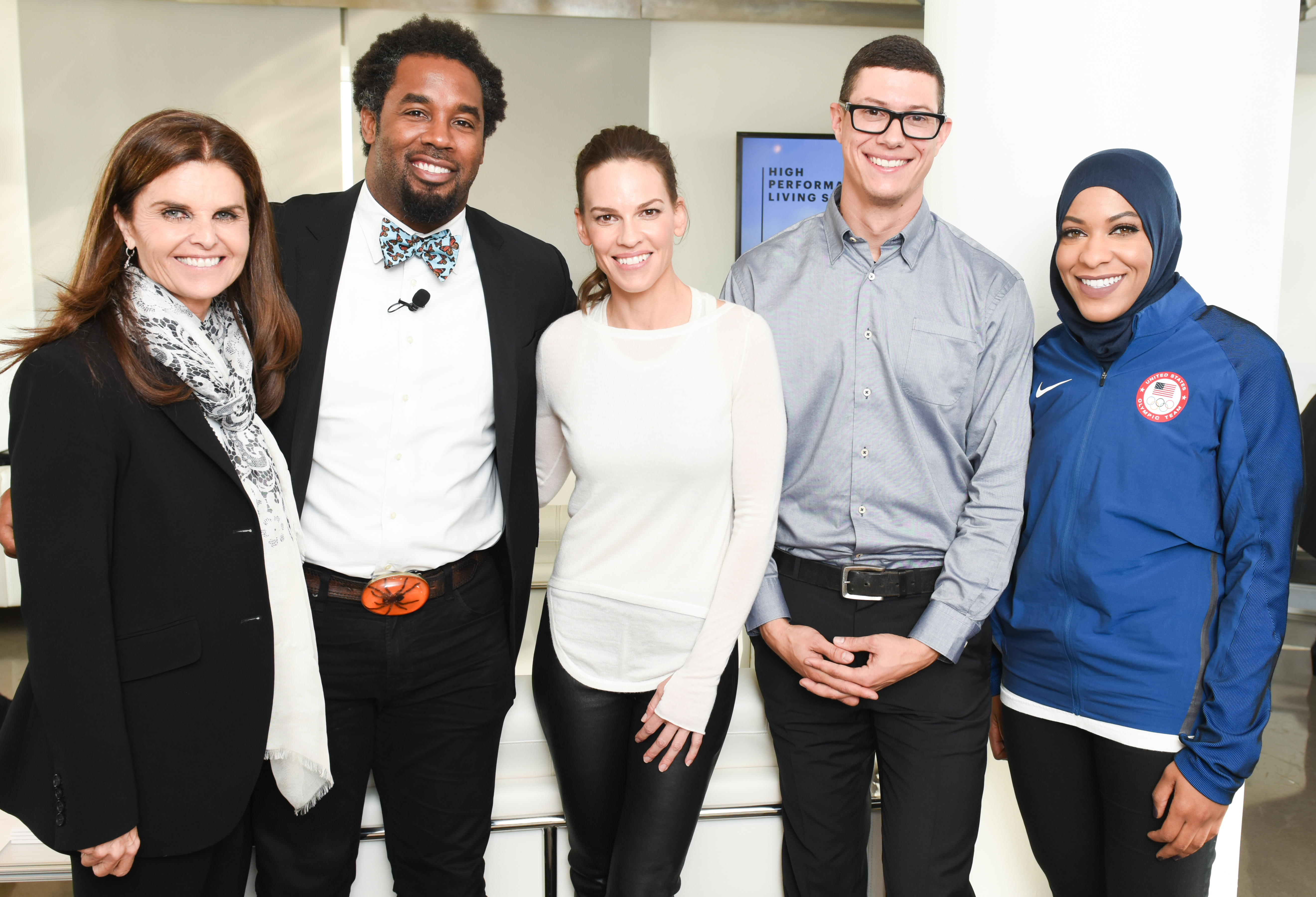 Lugavere was a firm proponent of regular workouts. "Movement is medicine. We're a species made to move," he said passionately. "Our ancestors ran as fast as Usain Bolt!" He suggested audience members stop sitting at desks all day and using marathons as an excuse to carbo load. Eating habits were a hot topic.
"How do we turn off our brains?" Shriver inquired. "One of the big myths is that we can shut it off," Dr. Martin explained, bumming out the audience of high-achievers.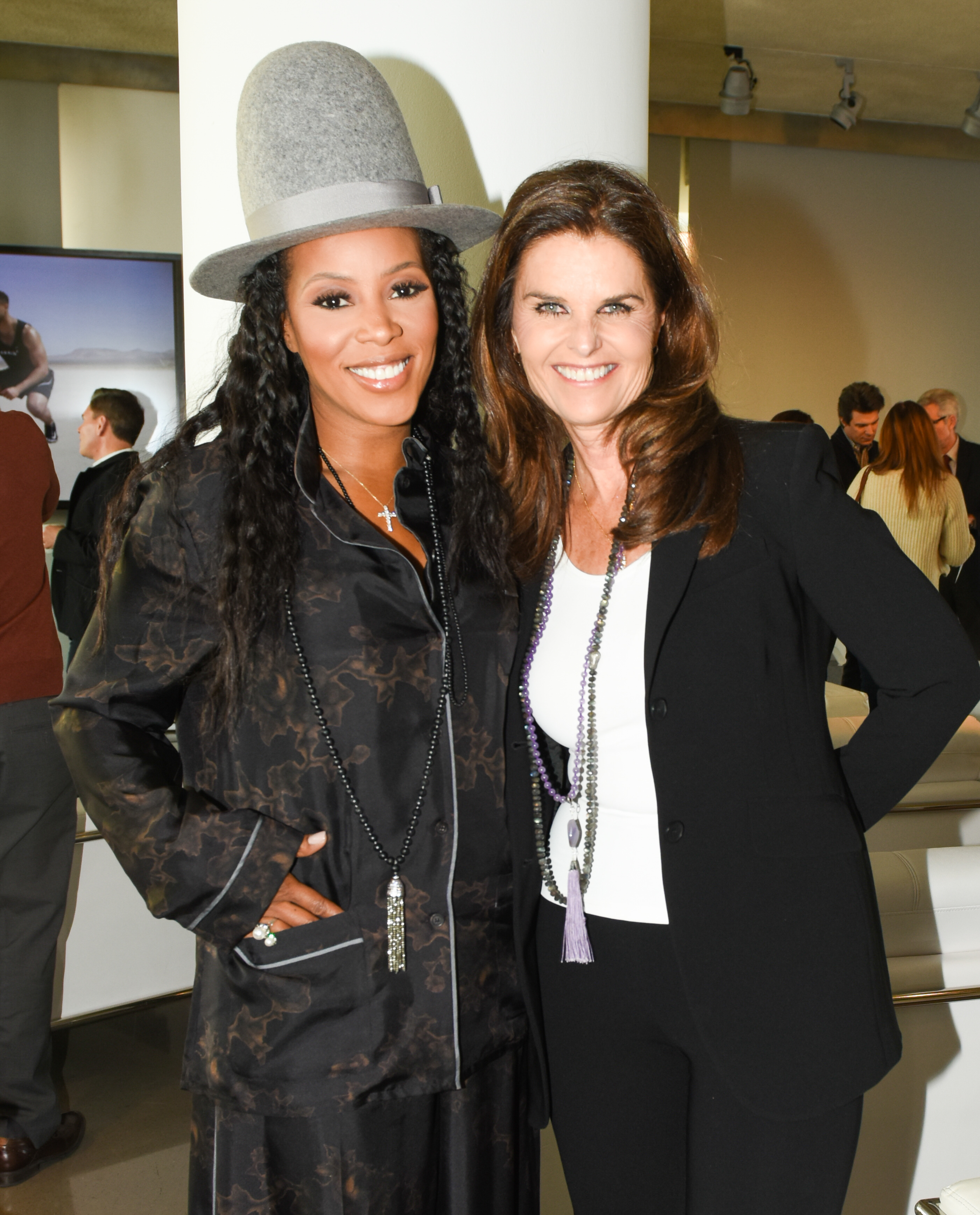 Up next was a panel with June Ambrose, a music video stylist, who talked with Adam Glassman of O, The Oprah Magazine. Glassman announced Ambrose by calling her "a woman who wore many hats," which was particularly true, considering her Pharrell-inspired topper. Jay-Z has referred to Ambrose as his "Secretary of Style" in the past, which explains exactly how busy she is. This is the woman who put Missy Elliot in a trash bag, Sean Combs (is he Puffy or P. Diddy these days?) in a shiny suit and Jay-Z in his first suit. She told the audience she had to design his first suit, because no designers would work with him; his second suit was Armani.
"I always try to be present in the moment because everything is happening really fast," Ambrose told the audience. Growing up as a self-described latchkey kid, she makes dinner for her kids as a way of "not feeling guilty," and treats it like a fashion project. "I accessorize the fish," she admitted. "I'm taking my philosophy of fashion and bringing it to the home."
Ambrose went on to discuss breaking the taboo of putting yourself first as a mother. "I think when you say it to kids at a young age they don't resent you," she confessed. Seeing such powerful women talk about how they manage to get enough sleep, nutrition and find time to work out was encouraging, and offered a helpful reminder to always take time for yourself.
The panels proved that while working out might seem frivolous, especially during trying times, it's about more than just body image or vanity. Host Dhani Jones summed it up: "It's about setting priorities."