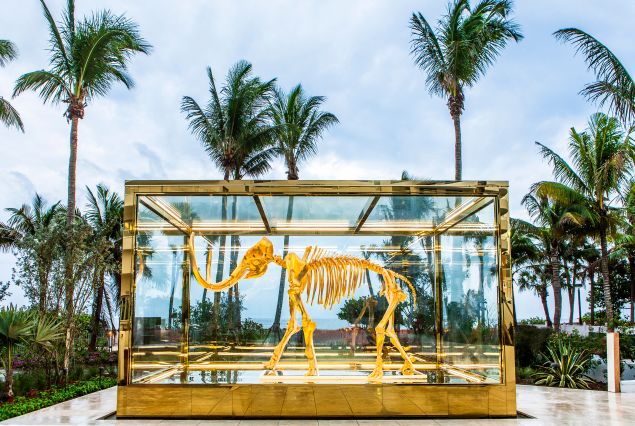 It's here. The bacchanalia that brings art, advertising, real estate, money laundering, hard partying and trashy beach chic together for an end of days week of collusion and consumption once a year.
To kick off Miami Art Week, the Observer assembled this sweet list of stuff or people our reporter saw or met within six hours of arriving in Miami Beach.
1) A billionaire neighbor of President-elect Donald Trump and fellow real estate developer/art collector very upset about the recounts.
2) A man dressed as Queen Amidala.
3) A man with a three-foot feather tucked into his indoors fedora, who seemed full of the requisite shame.
4) A vintage Jaguar in mint condition, covered in graffiti, parked valet at Ian Schrager's Edition Hotel.
5) Strippers…Or were they?
6) A woman in platform shoes and a tutu screaming something about something "client-facing" into a blackberry. (Pretty sure it was literally a blackberry.)
7) An immersive oasis sponsored by a champagne purveyor that will "redefine nature," according to the press release, with a stalled minivan inadvertently parked out front.