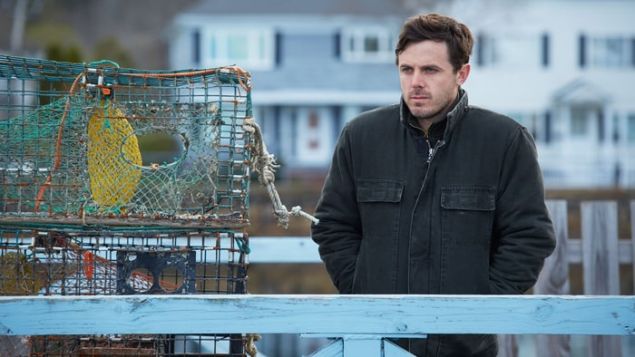 Excelsior!
They saved the best for last. As a desultory and downright depressing year in movies (and everything else) crawls to a welcome finale, along comes an exemplary film of such exceptional wisdom, beauty, clarity, sensitivity and emotional depth that I had to rub my eyes to believe it. Manchester by the Sea, writer-director Kenneth Lonergan's third film in 16 years (he takes his time to get it right), is a triumphant exploration of the way real people think and feel about grief, loss, love and survival that will stick in your gut and cling to your heart long after the final frame fades to black. A film festival favorite earlier this year in Sundance, Telluride, Toronto, London, Rome and Rio de Janeiro, it has revived my faith in movies and the rare people who still know how to make them.
---

MANCHESTER BY THE SEA★★★★
(4/4 stars)

Written and directed by: Kenneth Lonergan
Starring: Casey Affleck, Michelle Williams and Kyle Chandler
Running time: 137 mins.

---
This meticulous study of the ways a New England blue-collar Irish Catholic family in crisis mode involuntarily copes with death and responsibility is unlike any other film this year. Casey Affleck, fast developing as an actor who equals the stature of his brother Ben, gives a quietly devastating performance as Lee Chandler, a beleaguered apartment-building janitor in a Boston suburb. Living in a tiny, cluttered basement room, exhausted and despondent, there's an obvious reason why he has become one of life's marginalized discards, but it takes a long time for Lonergan to reveal the root of his sadness. Shoveling snow, plumbing drains and trying to ignore the tenants' constant complaints, he's overworked, underpaid, angry at the world and ready to punch out anybody in his local bar who looks at him the wrong way. With a secret past and no future, he's unable to take care of himself, much less any other dependant, so when his older brother Joe (Kyle Chandler) dies of a congenital heart condition, leaving his son without supervision or security and naming Lee in his will as the boy's legal guardian, a man who has given up on the world suddenly finds himself reluctantly straddled with the unwelcome responsibility of taking care of his 16-year-old nephew Patrick (a career-making performance by the wonderful young actor Lucas Hedges). The messy domestic drama of a decent but dysfunctional family is just beginning.
Returning to his hometown of Manchester, a coastal Massachusetts village where he once lived a normal existence with a devoted family, Lee is confronted with memories of the past, both painful and happy. In flashbacks, as Lonergan gradually connects stray pieces of the puzzle, we learn that Lee's wife Randi (another ravishingly honest, heartfelt performance by Michelle Williams) left him after their house caught fire and took the lives of their two daughters because he forgot to put a screen in front of the fireplace when he was out buying beer. We also watch Patrick's refusal to move to Boston with an uncle he hardly knows and give up his high school friends, his soccer team, his rock band and his popularity with girls. As tension builds, all fears of clichés vanish. There are no stereotypes here. Lee is a burned-out loser, but he hides the heart of a sensitive man who wants to do the right thing and doesn't know how. Patrick is going the awkwardness of adolescence, but he's no teenage slug. It's wrenching to observe the values of a boy too young for a driver's license, sensitive, witty and highly intelligent enough to cope with his father's death and the challenging alternative of living with a neurotic, estranged mother (Gretchen Mol) who lives in Connecticut with her emotionally blocked and religiously obsessed second husband (Matthew Broderick). By the time this seamless movie stumbles through all of the wrenching details, you feel like you know everyone in the town of Manchester by the sea as old friends with problems just like your own.
This is haunting, life-affirming filmmaking you will not forget. The details, the observations, the nuances, the revelations—they all add up to a masterful narrative structure and a beautifully textured reality I cannot praise highly enough. It's not a film about plot twists, empty-headed computer-generated images or action sequences. As a great picture of people trying to help each other without means, maturity or experience, it's about feelings and subtle emotions in the lives of people whose lives are disrupted before they are even fully developed. It's about how a man deals with grief, how a boy deals with hope, and how the two of them finally find each other through trust, pain and love. Manchester by the Sea is the best movie of the year.