Art Deco used to be what made Benoist F. Drut tick. "It's easy to work with a dead artist, they don't talk back and they're not prima donnas," Drut told the Observer from his county home in Sullivan County. Drut's shop, Maison Gerard, has been the trade's go-to for fine French Art Deco furniture, lighting and objets d'art for the past 43 years. Drut started working there as partner in 1999. But his two shops at 43 and 53 East 10th Street, like his house upstate, are now what he calls "A happy melting pot of cultures, epochs and countries."
"With a living artist I need to connect with them, it's full trust or nothing," he said. "I can't work with successful artists if they are a nightmare." Drut entered a modern wonderland when he became enamored of a looking glass by French designer Hervé van der Straeten, a round mirror surrounded by a poetic cluster of bronze branches worthy of a Victorian fairy painting. Van der Straeten, who formerly made jewelry, was the first contemporary designer Maison Gerard presented.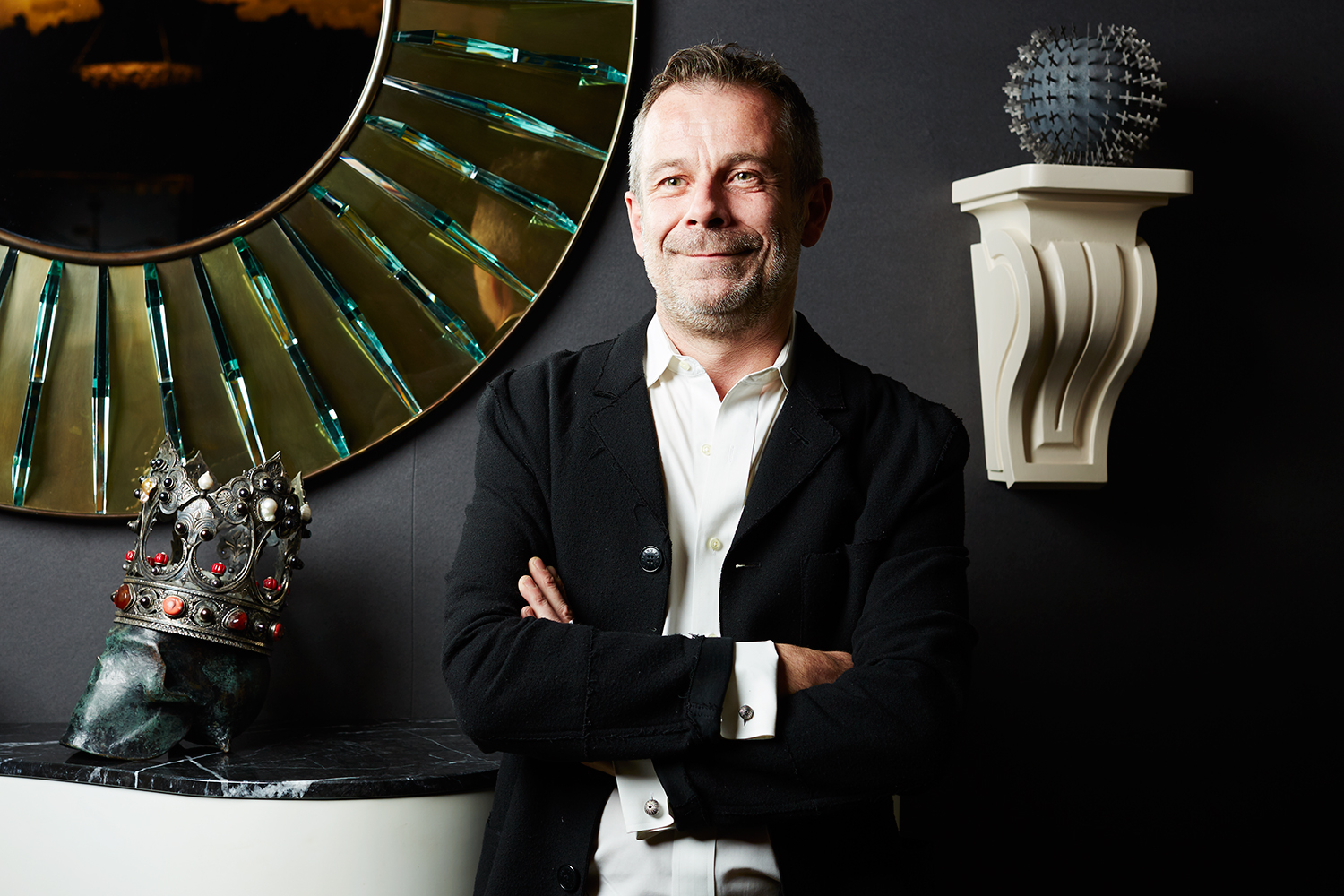 His desire to expand from antiques to collaborations with artists from Rome to Tel Aviv to Brooklyn, combined with his ability to imagine fanciful but livable vignettes with the curious aesthetic of an imaginative museum curator is perhaps the reason this "antique" dealer was accepted to curate a booth at the prestigious Salon Art + Design Fair at the Park Avenue Armory this year.
For Drut, it's all about creating atmospheres, and his decorative obsessions are often as functional as they are whimsical. Which sort of explains why there are literally clouds illuminating Drut's world—Ethereal glass filament-and-polymer light sculptures by Serfaty, to be exact. The artist, whom he calls "a beautiful and gentle soul" got her start making props for stage sets and has works in the permanent collection of the city's Metropolitan Museum of Art and the Museum of Arts and Design. Her work is also in Drut's bedroom as well as theatrically illuminating the Salon; "It's a constellation of seven clouds under one large ceiling; the organization is very dreamy…some are working as a trio, two are having a dialogue and one is on the side and one watching it all," said Drut. The clouds hover like specters over a silk-gold cabinet and parchment fireplace mantle by Italian architect and designer Achille Salvagni, and a chair constructed of upcycled water towers by Brooklyn based artist Mat Driscoll.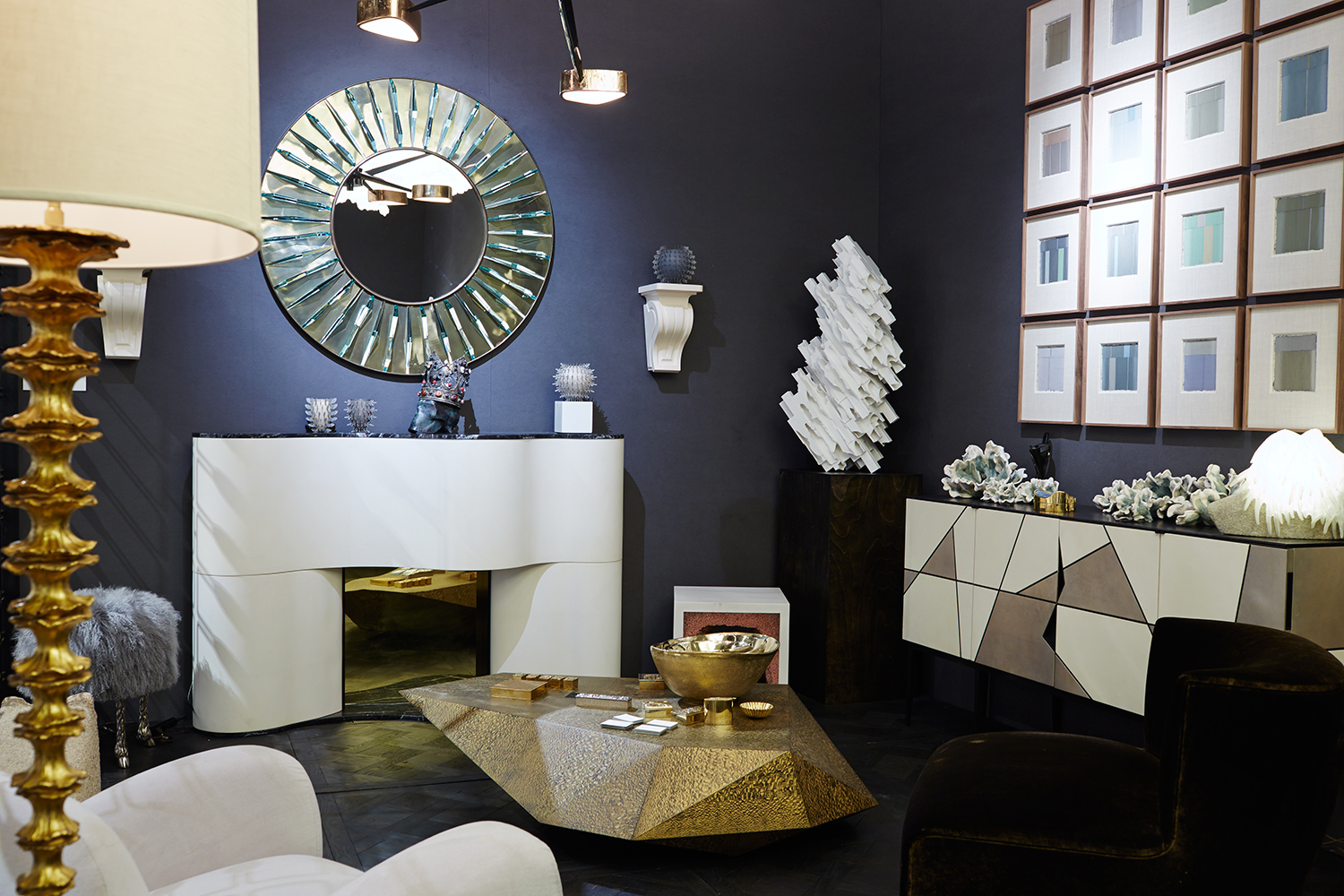 Benoist Drut went to his first auction at 12. "I bought a toy metal car and was careful to see that the packaging was intact," he said, and was soon hooked on bidding (or rather his parents bid for him) on everything from Dinky Toys to ashtrays. "My obsession changed every week." By the time he was 14, he was roaming the Biennale des Antiquaires. Held in the opulent Grand Palais in Paris, the biennale has been called a place to dream. "I would spend the day there, asking stupid questions," he told CNN. They must have given some pretty good answers because when he exhibited for the first time this fall, Architectural Digest called his booth the "most livable" and an "atmospheric masterwork… ready for sitting, conversing, reading, writing a letter—or…for a few glorious minutes, lounging against the sofa's custom-made embroidered Miguel Cisterna cushions and sipping a flute of Ruinart Champagne as fellow fairgoers wandered in and marveled at the sultry setting."  Interior designers and architects flock to his "settings", from Robert Couturier to architect Peter Marino along with celebrity clients who show up in person. The ones he can name include Marc Jacobs, Meg Ryan, Ellen DeGeneres, Lenny Kravitz and Paul Simon.
Drut grew up in Omerville, a small village northwest of Paris near Giverny (where Impressionist Claude Monet used to paint) with lily ponds and castles as backdrops. At 15, Drut met Thierry Millerand, a leading expert in 18th-century French furniture, then at Sotheby's. A passion was born and eventually, after studying law, Drut moved to New York in 1993 to work with legend and mentor Roger Prigent. The Upper East Side dealer specialized in French Empire and collected so obsessively that he had a four-story townhouse and giant warehouse in East Harlem, filled with objects he could not resist buying. "Roger was a photographer and a collector before he became a dealer," said Drut, "and I am also a collector. Like me, he had an atypical path. And like Roger, I love objects. I sometimes lose sleep over something until I get it. I fell in love with a picture by a controversial photographer Adi Nes that I saw at an art show when I was building my house, but I could not afford it. I could not sleep. The next day I bought it anyway."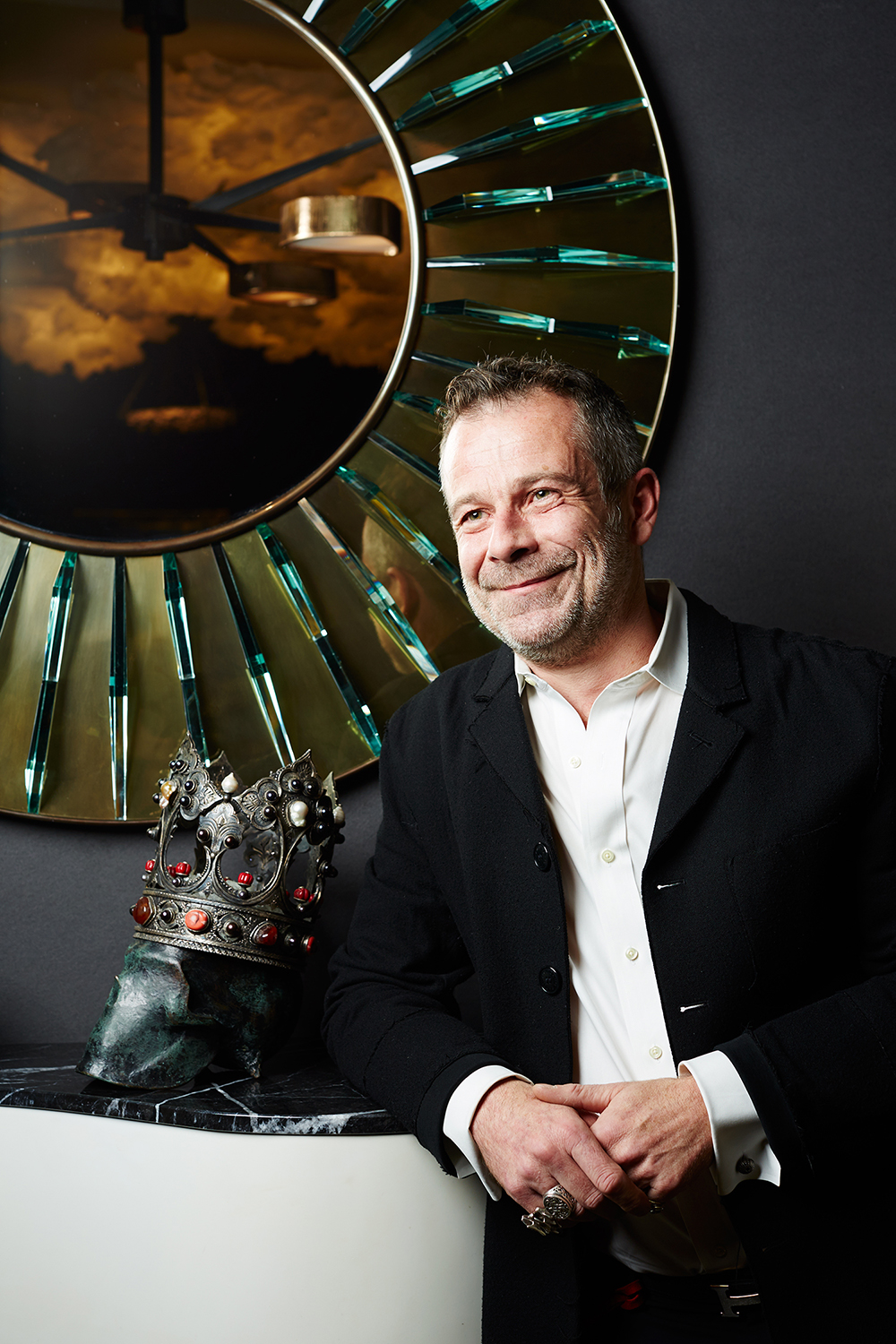 Although he dreams opulent, obsessive dreams, Drut says the business keeps him grounded in reality. His famed artistic temperament keeps employees on their toes, yet breeds fierce loyalty among his helpers and those who make his clients' dreams come to life.  "I'm a bad boss. I am nothing without my team, but I don't know how to manage people. I can be a bit stormy. Like a storm cloud."