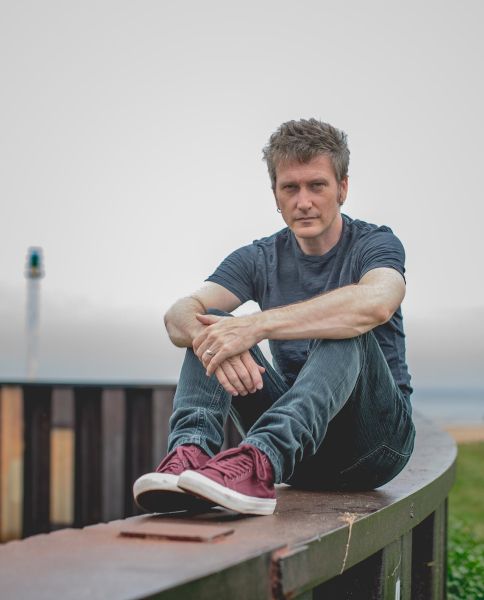 Jason Narducy has long been indie rock's Zelig, embedding himself among some of the greatest artists of the last few decades.
At age 10 he formed the band Verböten with Dave Grohl's cousin, a Chicago punk band that Grohl still credits with inspiring him to pursue music, and his next band Verbow went on to achieve cult status in its own right.
In 2005 Narducy joined Bob Mould's band as a touring bassist, and in 2013 he joined Superchunk when bassist Laura Ballance had to quit after developing hyperacusis, when the body develops a heightened, damaging sensitivity to certain frequencies of sounds. Even the eternal party animal Robert Pollard, of Guided By Voices fame, has recruited Narducy for his solo project and the power-pop band Telekinesis.
Point is, Narducy is the guy his friends call when they need to rock.
It's only reasonable, then, that Narducy would turn back to these friends when he started writing songs again. Split Single isn't just the name of his project, it's also the name of those 45's where two bands occupy one side each, covering a song by the other. In that spirit, Narducy's Split Single is all about the revolving door of who's around and who's down to play.
Narducy released the first Split Single record, Fragmented World, in 2014 after an eight-year break from writing music. Britt Daniel from Spoon played bass, and Jon Wurster from Superchunk and Mountain Goats played drums. Wurster's also something of a comedian, which may explain this short mockumentary that popped up on The Onion around then, The Sexiest Elbows in Rock. As Kent Brockman would say, "It's a veritable who's who of ha-ha."
[youtube https://www.youtube.com/watch?v=b9l5Wzq2dEc]
This month Narducy's back with the second Split Single record, Metal Frames, with Wurster still on the kit and Jon Stirratt from Wilco on bass. Like the first record and the music of his contemporaries, it also keeps the amps turned up over 11 tightly arranged and chugging tunes. There's a sense of work ethic inherent in taking music so riotously fun that seriously, and Narducy owns it. For the promotional stuff like the Sexiest Elbows videos, humor is fine. But when it comes down to the music, Narducy's not fucking around.
Narducy and I talked about the importance of not taking a bad show for granted, why some can navigate the often hard-partying culture of rock 'n' roll easier than others, and finally coming to accept the sexiness of your elbows. This is a guy with loads of great stories, so many that we only scratched the surface. And if the bone-rattling energy on Metal Frames is any indication, he'll have loads more.
[youtube https://www.youtube.com/watch?v=TQKwGs7-Xis]
So how does it feel to have The Sexiest Elbows in Rock? When we last left you, you had finally accepted it beyond the shame and feeling objectified. Where are you at now?
I'm at a pretty good spot. I had a talk with my parents, and they settled me down, let me know that they have my back and support me on the whole thing. Sometimes you've gotta just run with what you've got.
Is there a name for your disorder?
Disorder's a tough word.
[Laughs] Well, what I love about all of this, including the way you and your friends tell stories and the way you approach music, is it's self-mythologizing but it's fun. Oasis and so many of these old British dudes self-mythologize, but when I read about Dave Hill riding shotgun with you while you feed him Pixie Sticks it makes me feel that you're bringing a way to be present with other musicians to the fore. How does it feel to be making a project like this, an experiment with so many friends?
It wasn't really an experiment, but I guess it was borne of an experiment. In 2011 a friend of mine asked me to open up a show here in Chicago, and I just challenged myself to write all new songs. And that's how some of these Split Single things came about. I just got excited about recording songs again.
And then once I had a good batch I reached out to friends and asked if they wanted to record with me. I can't even commit to my own band, why would I try to find musicians who could commit completely to Split Single? So it's a fun project in that I write a bunch of songs, reach out to friends and say, "Are you available for this?" [Laughs] Sometimes they are, sometimes they aren't, and it's the same with shows—a rotating cast.
"On the scale, I probably lean closer to 'responsible human being' than 'irresponsible human being.' "
Like who's in town?
Who's in town, who likes this music? If you don't like this music, that's fine. But it's about friendship, it's about collaborating, just enjoying each other's company and learning from other musicians. It's really helpful for me to play with other musicians because I can learn from them.
Why doesn't that happen too much anymore? Are we just talking about communal meeting spaces. It feels like it doesn't happen that much in cities like it used to, or maybe I just don't know the nights. What do you think? Among the young people I guess.
Right. This is definitely an adult approach to playing rock shows. [Laughs] When you're younger it's like, "we're gonna be a band and the four of us are gonna change the world." And that's a beautiful thing. I'm not saying one is better than the other. But you get older and go, "I've got a family and I'm also in two other bands, and I also have three other jobs. How can I write music?"
Those jobs might be a little more stable and let me see my family more, too.
Yeah, I mean I have three jobs, that's fine, I embrace that. I'm sort of the type of person who would do that whether I needed to or not. So Split Single is a great escape, a way for me to get back to how I started playing music, which is writing songs, playing guitar and singing. A great way for me to improve as a songwriter and a musician because I can play with all of these other people that I've been very, very fortunate to somehow convince that they should play with me. [Laughs]
You've played with Bob Mould and Robert Pollard, so I have to ask—can you still party as much as when you were a kid? I don't know how those guys do it.
Well, Bob Mould doesn't party, but Bob Pollard does. [Laughs] Everybody's got their own approach to it, there's no rule, you know?
How do you exist in that ecosystem and keep the grind sustainable I guess is my question. Is it the Pixie Sticks?
Well, on the scale, I probably lean closer to "responsible human being" than "irresponsible human being." I have kids, I'm interested in living a longer time than some, and I don't have an addictive personality, so that makes it easier. I think some people can't help themselves. Being a musician lends itself to that. Here's a case of free beer and you have nothing to do for the next four hours. If you're susceptible to that you're going to succumb.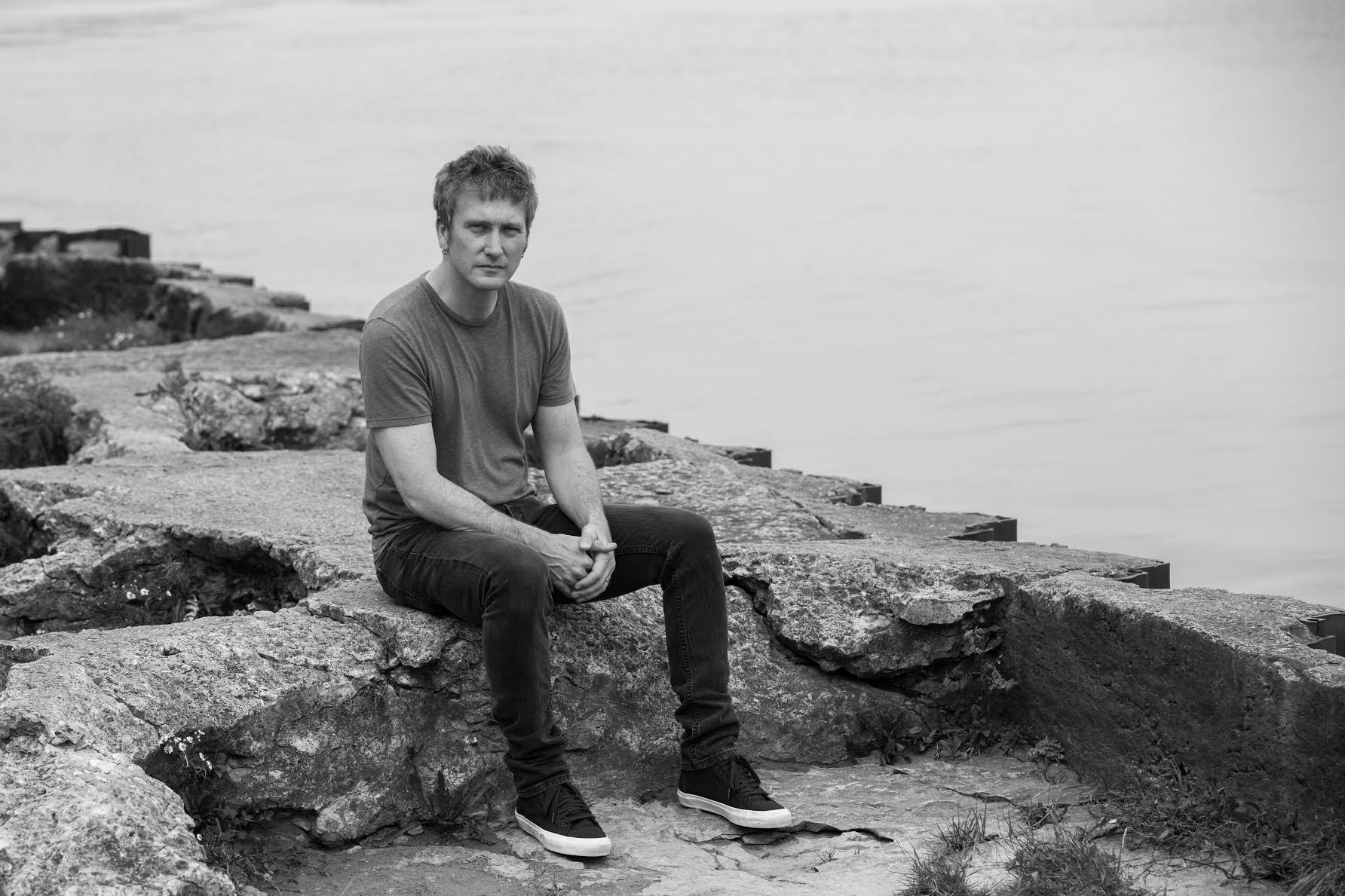 And free attention.
Or no attention, you know? That's even more reason to drink. It's really helped me being a middle-aged person and fortunate to play music for a long time. I've seen all the levels that you can see. I've been fortunate enough to play arenas and be on big TV shows, and I've also played to no one. Once you've seen all those levels, if you're O.K. with it, you just keep playing music. I just play. And some people experience all of it and say, "I only want that one part of it." Then you're done.
There's still that sentiment among bands that it's harder to make a connection with the audience in a bigger room, though. Just circumstantially—you're further away from them, there's a photo pit separating you, it's dark, the lights are bright and you can't see peoples' faces. How does that shift work for bands who go from playing one size room in their career to another?
You just have to do what you do. I was in a band in the '90s that was signed to Epic called Verbow, and we did a six-week tour with a band called Brad, which is a Pearl Jam side project. All of the shows were sold out. It was a great run for us, we played in front of a lot of people.
The first show after that tour was in Boise, Idaho. And we get to the venue to notice there's no one coming to this show. And the only people in the crowd are the people in the other band that played. And we were young, we got a little drunk, the singer took off his shirt and sang lead vocals on a song that he shouldn't have sung. We basically just joked away the show.
And we're walking off that stage and I see a guy at the end of the bar, and it's the cellist from Built to Spill. And I said, "let's never fuck this up again." It was a learning experience. Just play the show, you never know who's gonna be there. Just do what you do. I don't know anything about playing differently to bigger or smaller crowds, you just play. It's rock.
[youtube https://www.youtube.com/watch?v=SkTibkbkcuI]
How did your time before starting Split Single affect your songwriting sensibilities? What did you learn from all this time on the road?
I would say it has nothing to do with the size of the crowd and everything to do with the songwriters I've been fortunate enough to play with. When you do a bunch of tours with Bob Pollard and you're playing 55 songs a night, or you're doing Bob Mould shows and it's 90 minutes of pummeling—three hours of music in 90 minutes, based on the speed and the volume—you just learn efficiency.
So when I'm writing songs, sometimes I don't know if I need to write a bridge for a song. Or maybe there's just three chords in this song, and that's it. When I was younger I wrote songs that were like mazes, they just went all over the place. And now that I've learned a bit more, I tend to simplify it and find different ways to make the song engaging.
Jon Fine wrote this book Your Band Sucks, and though his time with Bitch Magnet and his indie rock story has had a much different arc than yours, he said that it was a failed revolution. That all the communal sharing of ideas, the sleeping on stranger's couches and tape culture, sitting in vans for long periods of time, were kind of a naïve move that didn't change the world. He said that you could tell who was just looking for the fast track for the big room and who was just comfortable slinging in the trenches. Would you agree that there was any failed revolution amongst the indie rock kids?
I'm curious who that guy interviewed for the book, because I've never met a rock musician who used to tour and now says, "those were the worst days of my life." It sounds like he's saying it was a lost investment, and it's like, you got the opportunity to live a lifestyle that people dream of.