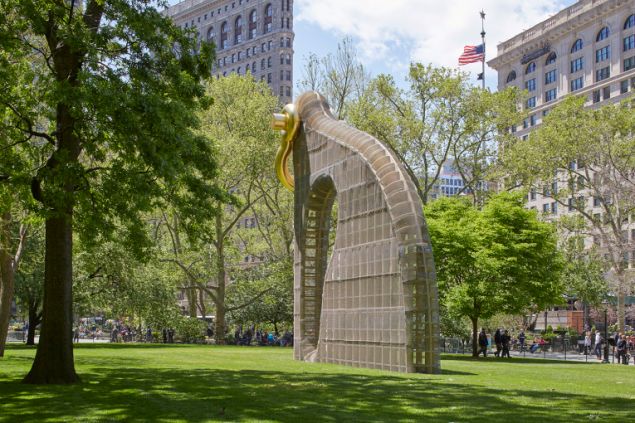 Real estate and art intersect well beyond Aby Rosen showcasing his personal collection at his properties. There are public plazas where artwork is installed to bring attention, activity and inspiration to a neighborhood, and few places more exemplify this than Midtown South.
In the Flatiron District, Madison Square Park and the Garment District, there are some pretty slick works open to the public or coming that add a lot of flair to the Midtown South scene.
This Wednesday, installation will commence for the New York and Greece-based architecture and design firm LOT's Flatiron Sky-Line in the North Flatiron Public Plaza. The 400-square-foot public interactive artwork sits in the space, which stretches from West 23rd to West 24th Streets between Fifth Avenue and Broadway, according to Eleni Petaloti, a founder and principal of LOT. It will debut on Nov. 21.