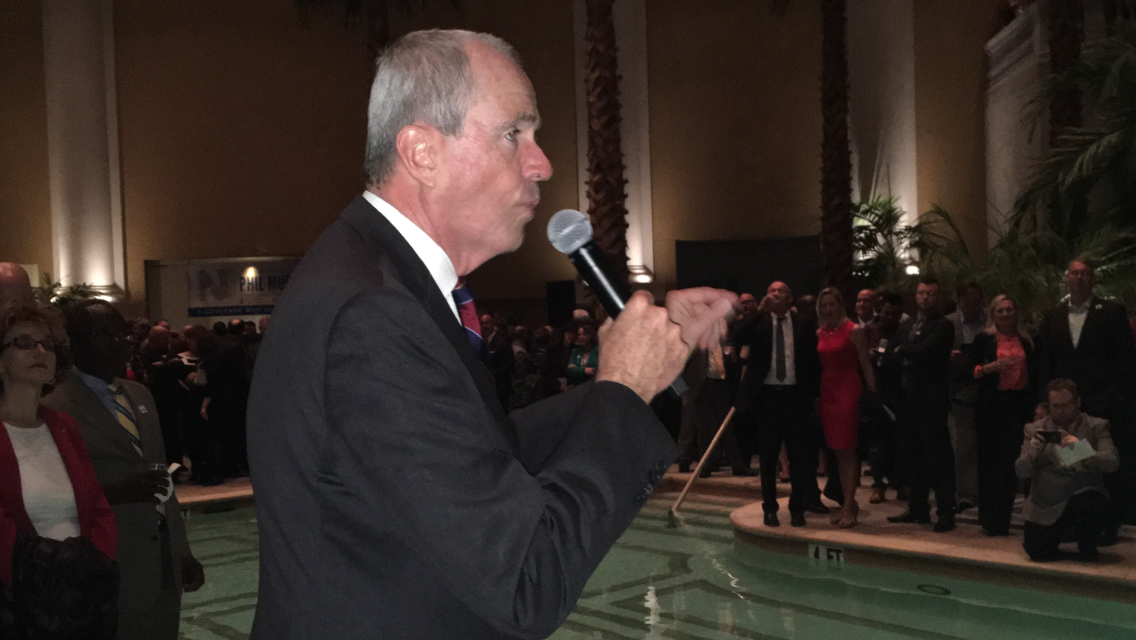 ATLANTIC CITY – Democrats from all over New Jersey descended the marble steps leading to the indoor pool at the Borgata. Their goal was to shake hands and snap a photo with former Ambassador to Germany Phil Murphy, the Democratic frontrunner for the 2017 gubernatorial nomination.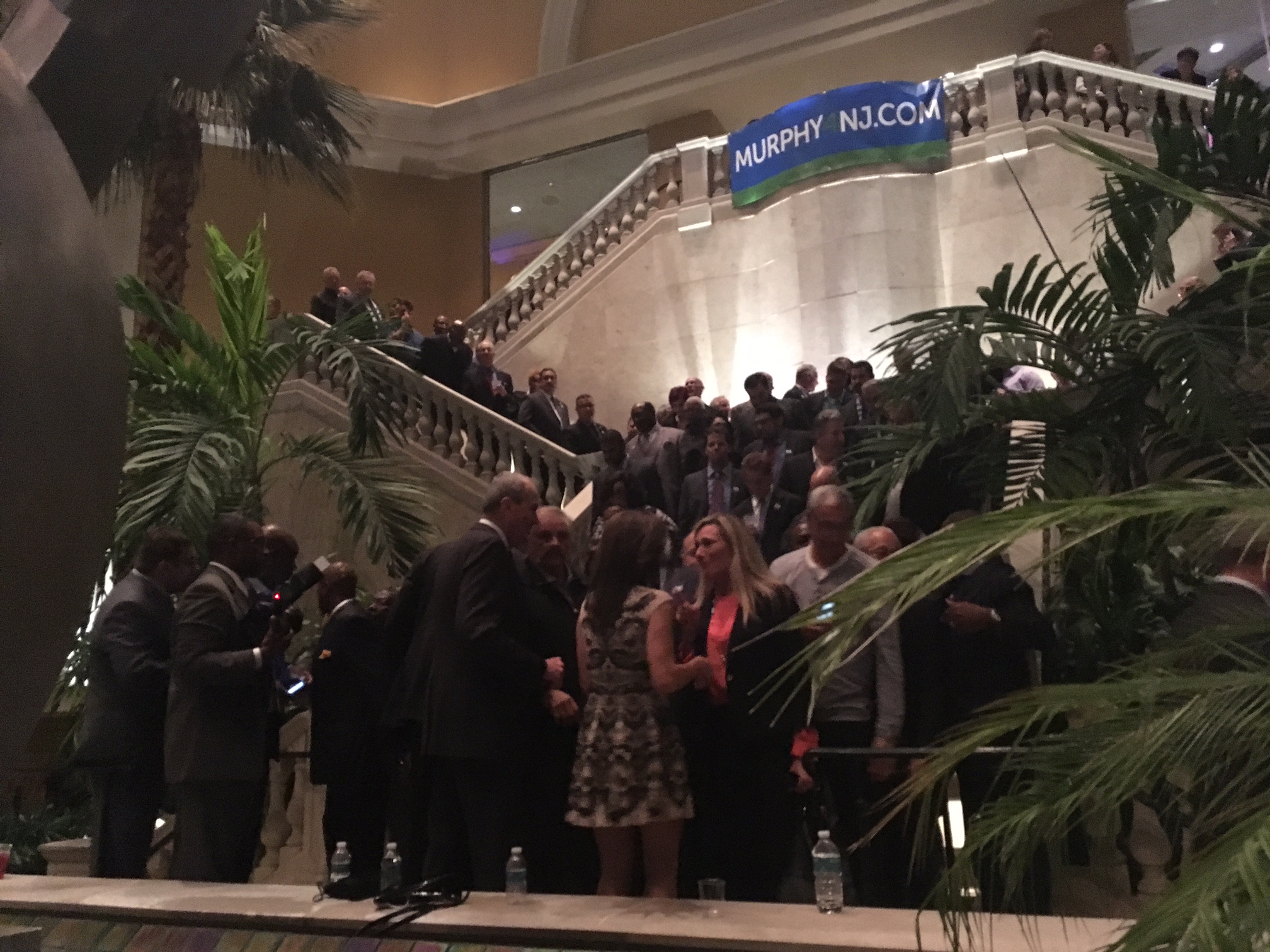 The party was well attended, with throngs of attendees making it difficult to skirt around the lighted pool at the center of the room. Attendees included state Senator Bob Gordon, state Senator Dick Codey, state Senator Jerry Green, state Senator Paul Sarlo, Assemblywoman Sheila Oliver, Assemblywoman Shavonda Sumter, Assemblywoman Valerie Huttle, Assemblyman Gary Schaer and New Jersey Democratic State Committee Executive Director Chris James, among others. Additionally, staff members from the teams of Jersey City Mayor Steve Fulop, U.S. Senator Cory Booker, U.S. Senator Bob Menendez and district five Congressman-elect Josh Gottheimer were also spotted milling about the room.
According to Murphy, the support from those in the room shows how far the campaign has come since he first started considering a gubernatorial run two years ago.
"With very few exceptions, we were total strangers when we came here two years ago," Murphy said. He also said that the 2017 gubernatorial election would be an important first step in ridding New Jersey of "special interest politics." Murphy also said that New Jersey was ready for current Governor Chris Christie to get his "walking papers."
The high turnout event stood in contrast to Murphy's League of Municipalities event last year. While that event was also well attended, at the time Murphy was still carving out his role in the governor's race. That League also featured competing events from then likely candidates Senate President Steve Sweeney and Jersey City Mayor Steve Fulop. Now, Murphy is considered the favorite in the election.
According to Murphy, New Jersey's 2017 gubernatorial election will be the first race of consequence during the first term of President-elect Donald Trump. Murphy said that the "game changed for the worst" during last Tuesday's general election.
"The long road to take back America starts in New Jersey," Murphy said. The gubernatorial candidate also referenced comments made by Trump during his presidential campaign regarding deportations. He said that he "will not follow" mandates of that nature if elected president.
Disclosure: Donald Trump is the father-in-law of Jared Kushner, the publisher of Observer Media