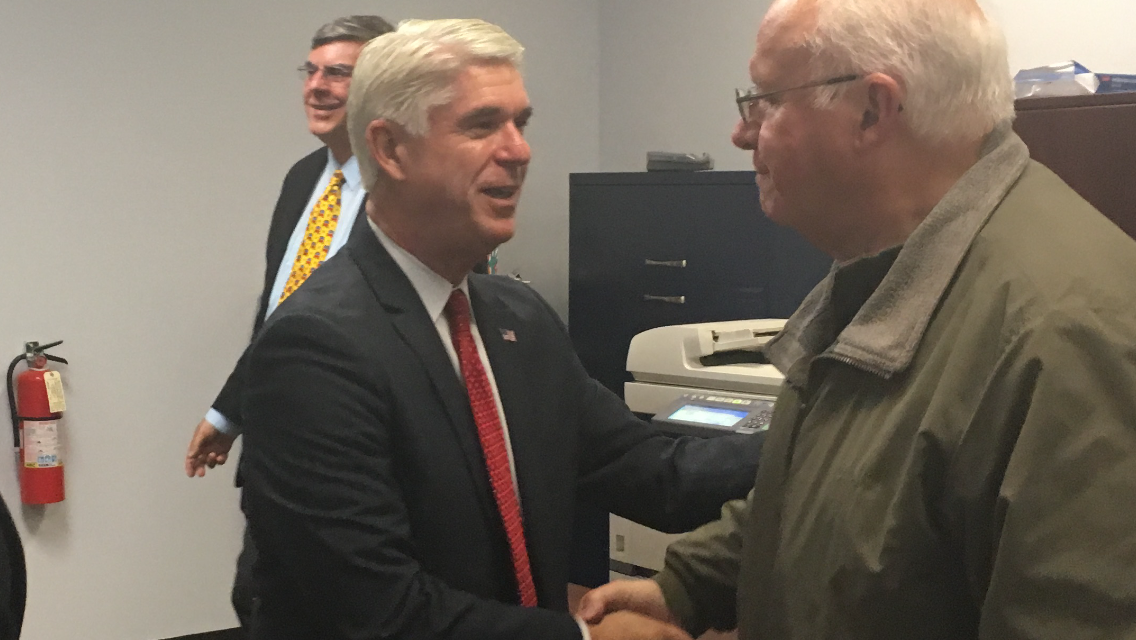 WAYNE, N.J. – The headquarters of the Passaic County Regular Republican Organization was bursting at the seams on Tuesday night as county committee members flooded the building to decide which of three candidates would fill the legislative district 40 vacancy created when former Assemblyman Scott Rumana resigned to become a judge in the Passaic County Superior Court. Wayne Republican Leader Michael Marotta, Wyckoff Mayor Kevin Rooney and outgoing Bergen County Freeholder Maura DeNicola all put their names into consideration for the spot.
After two rounds of ballots were cast, Rooney came out victorious.
"I am humbled by the vote," said Rooney. "I look forward to representing all the constituents in district 40, not just one party."
Rooney's Tuesday night victory will mean he will be running to fill the seat during 2017's general election as an incumbent. In that race, Rooney has already announced he will be running with senate candidate Passaic County Clerk Kristin Corrado and assembly candidate former Wyckoff Mayor Chris DePhillips. Rooney said that he and his slate will do "whatever it takes" to win the 2017 election.
The battle to claim the vacancy has been a source of tension in the Republican-leaning legislative district which spans parts of Bergen, Passaic, Morris and Essex Counties. Initially, county Republican chairs supported Rooney for the position but three chairs pulled their support due to Rooney's connection to Passaic County Republican Leader Peter Murphy (after Murphy made an appearance with Democratic gubernatorial candidate Phil Murphy at an event with Bon Jovi).
After the 2017 slate and Rooney lost support, the group criticized Morris County Chairman John Sette, Passaic County Chairman John Traier and Bergen County Chairman Paul DiGaetano for past donations to Democrats. The three chairmen supported Marotta for the vacancy. Essex County Chairman Al Barlas did not follow suit with the three other chairmen when they pulled support from Rooney and continued to support him for the vacancy. The currently state senator in district 40, Kevin O'Toole, also supported Rooney for the vacancy.