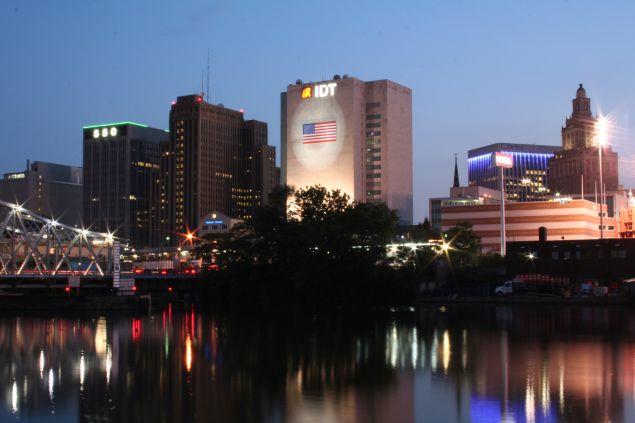 Six Newark parents filed suit Tuesday over the city school district's 'last in, first out' teacher layoff statute, a policy that they say protects underperforming teachers at students' expense. HG v. Harrington would challenge the constitutionality of the policy, which mandates that schools lay off their newest teachers first regardless of quality.
Filed in Mercer County Superior Court, the case between unnamed minors represented by their parental guardians against Acting New Jersey Department of Education Commissioner Kimberly Harrington argues that the policy violates student's right to an education by ignoring research the plaintiffs say points to better outcomes when performance is considered during cuts.
A representative for the plaintiffs said by phone that the parents are also considering a legal motion to forestall Governor Chris Christie's proposal to offer equal state aid to every municipality in the state—a move that would offer a windfall to certain overfunded suburban districts but strip Newark of up to 69 percent of its budget.
Experts have given the governor's school funding plan long odds given the state supreme court's historic Abbott v. Burke ruling, which mandates that the State provide extra education funding to 31 of the state's poorest school districts, including Newark. Harrington recently filed with the New Jersey Supreme Court re-open the case and remove that requirement.
"For far too long, parents have been denied a seat at the table when critical decisions are made about our children's education," said plaintiff Tanisha Garner, mother of two Newark Public School students. "Especially as our schools face severe budget cuts, our children deserve the best teachers possible, and the 'last in, first out' teacher layoff law stands in the way of this. It's time to stand up to the elected officials who are playing politics with our children's futures."
The DOE, the Newark Public School District and Superintendent Christopher Cerf are also named as defendants in the suit. Harrington and Cerf were not immediately available for comment.
Though they face more precarious job security than teachers with seniority, Newark has offered merit bonuses to new teachers and the more experienced alike since 2012. In 2014 those bonuses paid out $1.5 million to 233 teachers, with each receiving an average of about $6,000.