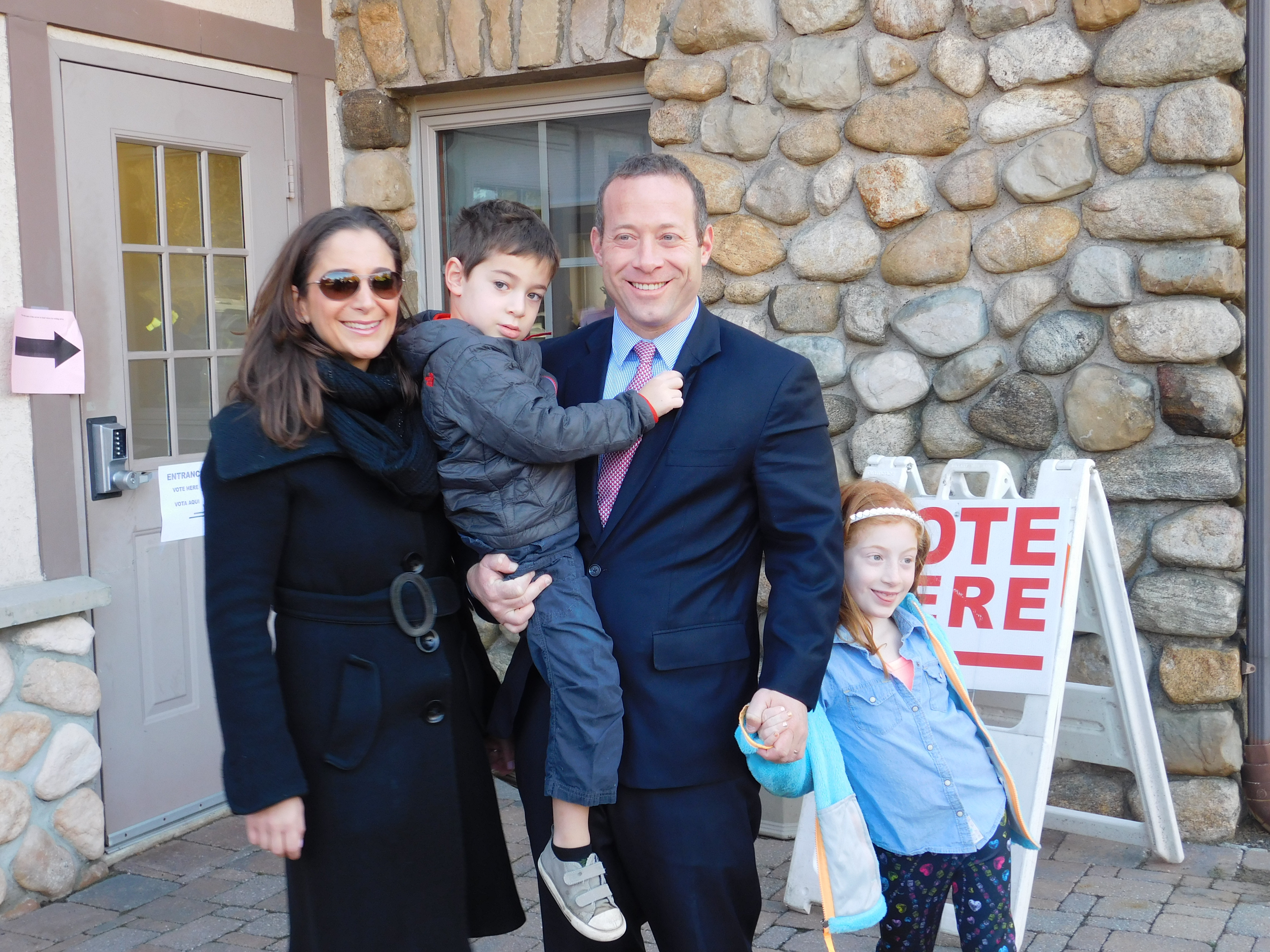 WYCKOFF, N.J. – When Democratic candidate for the fifth congressional district Josh Gottheimer walked into his Wyckoff polling place on the morning of Election Day, several voters wished him luck. Votes like the one Gottheimer cast on Tuesday morning will decide the heated race in the district where Gottheimer has challenged 13-year incumbent Republican Scott Garrett.
"I can't believe it is here. I am excited. The people have been terrific and the energy is great," Gottheimer said after casting his vote.
According to the challenger, he feels positive going into Election Day.
"The choice couldn't be more clear in this election. It has really been about presenting differences to the voters," Gottheimer said. "I think at the end of the day today, this is about the future not the past. My opponent is all about going backward versus forward. I believe as a country our best days are ahead of us. I am excited to get to work, get our taxes down and bring values here that I think are important."
If elected, Gottheimer said his focus will be on working across the aisle to get policies beneficial to fifth district residents passed and eliminate some of the gridlock that has excited in Washington.
"I am very much looking forward to working with Republicans and Democrats and Independents… to get things done," Gottheimer said.
Tuesday's election will also decide the next president of the United States. Former Secretary of State Hillary Clinton and Donald Trump are competing for the presidency.