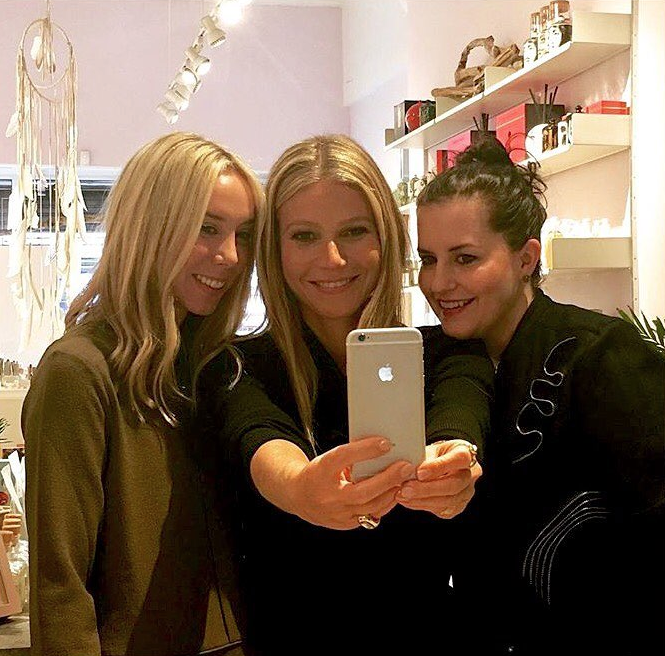 Being caught makeup-free is no longer a tabloid disaster. Instead, celebrities are proudly sharing bare-faced selfies on social media. As more people flock to fitness classes or pick up milk at the bodega without a full face on, prepping the skin is paramount. The experts at Shen Beauty (the all-natural beauty store in downtown Brooklyn beloved by Gwyneth Paltrow), know exactly how to ready yourself for those makeup-less moments.
With the trend of channeling Alicia Keys and going makeup-free, simply waking up and foregoing your typical cosmetics routine seems easy enough. The truth is that celebrities like Keys have genetics and the best estheticians in the business on their side. But with a little advice from Lara Kaiser, a supremely knowledgable esthetician, makeup artists and brow specialist at Shen, everyone can learn the steps necessary to skip makeup.
Kaiser suggested an eyelash perm. Unlike sometimes-dramatic fake lashes, a perm doesn't look excessive on a bare face. It provides lift without volume, so you can skip curling your own lashes daily. "We stick the lashes to a rod so that's what establishes the curl pattern…sticking them to the rod can be kind of a task sometimes," she warned.
After they're attached to the rod, the perm solution is gently painted on. This is followed by the aesthetician applying a neutralizer to stop the process. The entire ordeal takes just under an hour. 
Kaiser is also a firm proponent of getting your lashes and brows tinted so you can skip mascara and a brow gel. For those with incredibly thin lashes, microblading is an option. Sure, these procedures take a few hours of your time every couple of months, but they're entirely worth it if it means skipping daily makeup application.