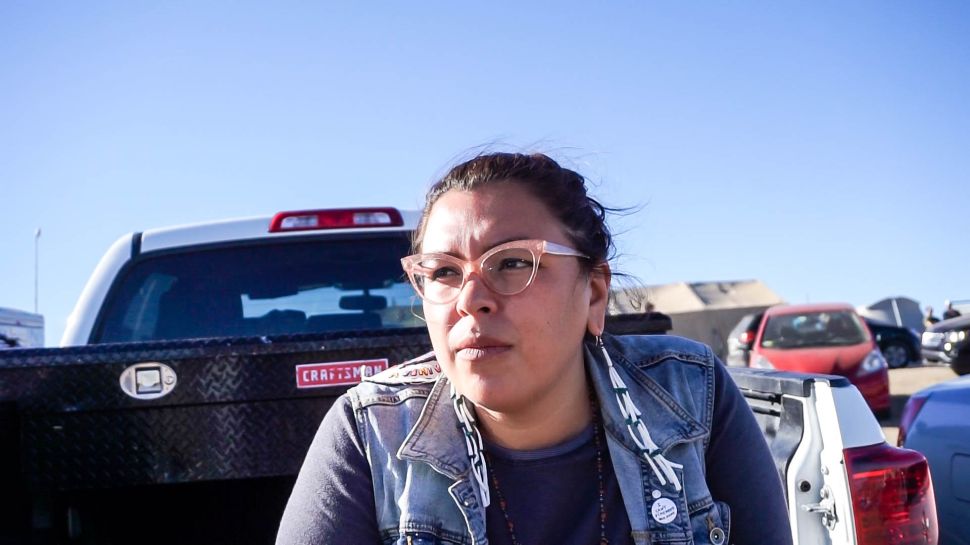 According to ABC News, a document which was part of the Dakota Access Pipeline's permit process placed the original route across the Missouri River, north of Bismarck, North Dakota. Due to the water-quality hazard it posed to the people of Bismarck, the route was moved south of North Dakota's capital, upstream of the Standing Sioux tribe reservation, in violation of treaties between the United States government and sovereign tribal nations. The United States Supreme Court in 1980 noted in regards to the previous violations of these treaties, "a more ripe and rank case of dishonorable dealings will never, in all probability, be found in our history."
Now with the Dakota Access Pipeline, the United States government sits idly by as a multibillion dollar corporation continues this trend of dishonorable dealings with Native Americans. This threat has been dubbed "the black snake," a moniker stemming from dreams and visions of Lakota and Dakota Sioux foreshadowing a poisonous black snake "trying to come among us."
The shifting of the pipeline route from north of Bismarck to the south—where the threat on water quality impacts tribal reservation communities instead of the state capital—has incited hundreds of Native Americans and activists across the country to serve as water protectors in opposition to the pipeline. Over 400 of these unarmed, peaceful protestors have been arrested so far. Many others have been attacked with mace and shot with rubber bullets and bean bags by North Dakota state troopers.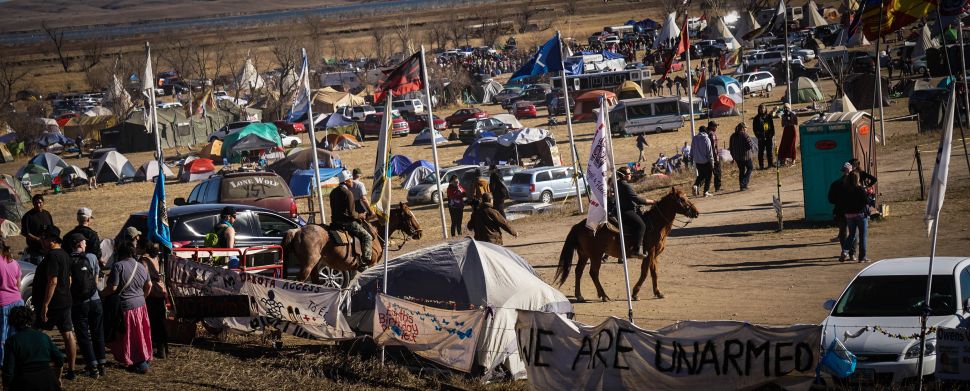 The foundation of the water protectors' main camp at Standing Rock is built on respect and peace, despite law enforcement and government exhibiting very little. Nonviolent direct action trainings are required for newcomers. Volunteers take turns ensuring the facets of the camp operate smoothly; some chop wood, prepare food, clean up or assist with the organizational aspects of the camp. The elders mandate the strategies and rules to keep things running smoothly in an unnerving atmosphere created by constant police and aerial surveillance.
Uncertainty is increased by political leaders who have reaped benefits in vocalizing support for Native Americans yet side with the corporation by remaining neutral in their struggle for justice. In 2014, President Obama visited the Standing Rock reservation, claiming his visit was a step towards improving federal and tribal relations. But instead of taking steps forward, Obama has turned his back on Native Americans when they need him the most to stop the Dakota Access Pipeline.
"Why haven't we heard from more people who are supposed to be progressive, who believe in global warming?" said Susan Sarandon in an interview this past September with the Observer. "I'm not even talking about Trump, because he's out of the concession with the science—but those people who pretend to care about the environment and believe in global warming, how can they not speak out on what's happening?"
Obama has been a vocal proponent of the fight against climate change, but his rhetoric has come up short when it comes to standing up against oil pipelines. While attention has been focused on the Dakota Access Pipeline, Obama has approved two more pipelines. Despite the environmental implications the deal would render, he continues pushing the Trans-Pacific Partnership agreement (TPP). He has broken promises of weaning the United States off its dependency on oil by increasing the sale of drilling leases on federal lands, and presiding over the biggest increase in oil production in American history.
"President Obama suggested a reroute, but that will affect other communities. The goal is for pipelines in general to be stopped," said Eryn Wise, media liaison for the International Indigenous Youth Council, in an interview with the Observer at the Oceti Sakowin Camp. "The goal is for us to stop hurting the Earth in general. But also, I would like to see what we've started here, this beautiful movement with thousands of people starting to remember that indigenous people exist, that they continue to remember we are here, that we are coming back for our land, languages, and culture, so no one will take them away from us again."