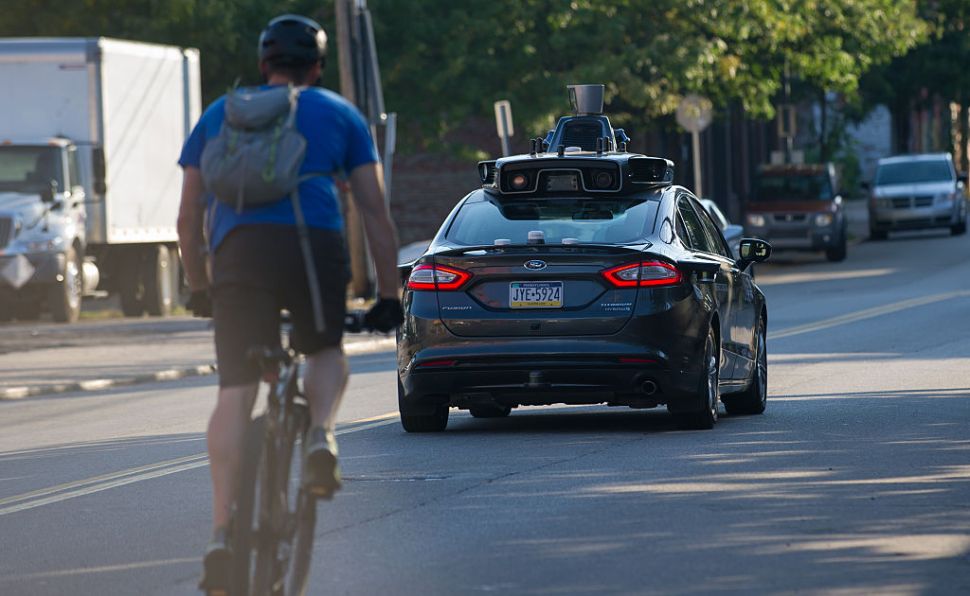 Podcasting entrepreneurs spend a lot of time talking about how "discovery" and "curation" are broken. We can't help but read the subtext to these objections as: why aren't more people listening to my show?
Still, if there's one thing that everyone from listeners to creators agrees on it's this: the better listening can be integrated with traveling, the better the experience will be. Back when the only option we had was radio, the integration couldn't have been more smooth: you turned your car on and your radio came on as soon as the juice was flowing. Of course, you had no power over what the radio played, either. Options add friction. 
Podcast app Otto has taken aim at this problem, with what it calls the finite playlist, one created by the app's recommendation engine designed to hit a specific timeline. Know how long your walk or drive to work tends to be? Great. Feed that length into Otto and it will make a playlist based on your interests.  
"One of our main audiences is the commuter crowd," Stanley Yuan, Otto CEO, told the Observer in a phone call. With the finite playlist, your last show should wrap up just as you arrive at your destination, so you won't have some half-listened to episode hanging out there that you never quite remember to finish.
Today, Otto announced an integration with Uber (UBER)'s Trip Experiences API, which the ride-hailing service made available in January. Uber highlighted Otto today on its developer blog as one of eight integrations that make effective use of the service, which allows Uber users who opt-in to share data about their trips with other apps (the announcement had initially been made in October, prior to the app's launch on Android, but was then delayed). The other apps cited by Uber today include ones that let you chat with and tip waitstaff after you've left and find phone-charging stations wherever you're going. 
With this new integration, Otto will take advantage of the estimated trip length information that Uber makes available. Once a user has initiated a ride, he or she can flip over to Otto and open up a playlist with a length designed to fit the trip. Hit traffic? Pick up another passenger? No problem. 
"We're able to dynamically adjust your playlist to accommodate that," Yuan explained. Otto checks in with Uber along the way and if the ride length gets extended, it adds more content. 
Yuan added, "Where the Uber integration really helped, you don't need to know the time," meaning that users can just hit play once they have hailed a ride. Additionally, users will be able to see the car they should expect in the app while they wait, as well, so they don't have to flip back and forth between apps; however, Uber requires API users to dump rider data after the trip ends. 
Subway commuters: it's also possible to simply input a time and then download all the shows on a playlist for listening underground (in theory, Stitcher has this too, but it never works for this reporter). In all cases, the listening will take place on users headphones. Consumers can't dictate what's played on your a driver's stereo just yet.
Unfortunately, your playlist will be based on its recommendation engine. In a conversation with the Otto team, the Observer learned that even if a user has 33 podcasts in their favorites list, the automatically generated feed can't be limited exclusively to their preferred shows. It will favor those picks, but it's always going to work some recommended stuff in there, aiming toward "discovery." 
Otto's staff includes a team of six "news narrators," dispersed across each USA timezone.
Yuan told the Observer that Otto's recommendations stand out because its system scrapes data from the actual words spoken on the show. So, for example, he said that most recommendation engines might simply recommend Malcolm Gladwell's Revisionist History podcast to fans of history; however, Otto would recognize that the specific Wilt Chamberlain episode might appeal to people who listen to shows about basketball.
It also does all the familiar stuff recommendation engines do, such as looking at the picks of similar users. We have never liked any podcast app's recommendations and would mostly prefer they quit putting their suggestions before us. Your mileage may vary.
Otto launched roughly one year ago. It enters a similar space to 60db, the podcast app oriented around shorter form content, which launched last month. While still focused on its product, Yuan said the company expects to pursue a similar monetization path as Pandora and Spotify, mixing ads with subscriptions. The field of podcasting apps has become quite crowded.