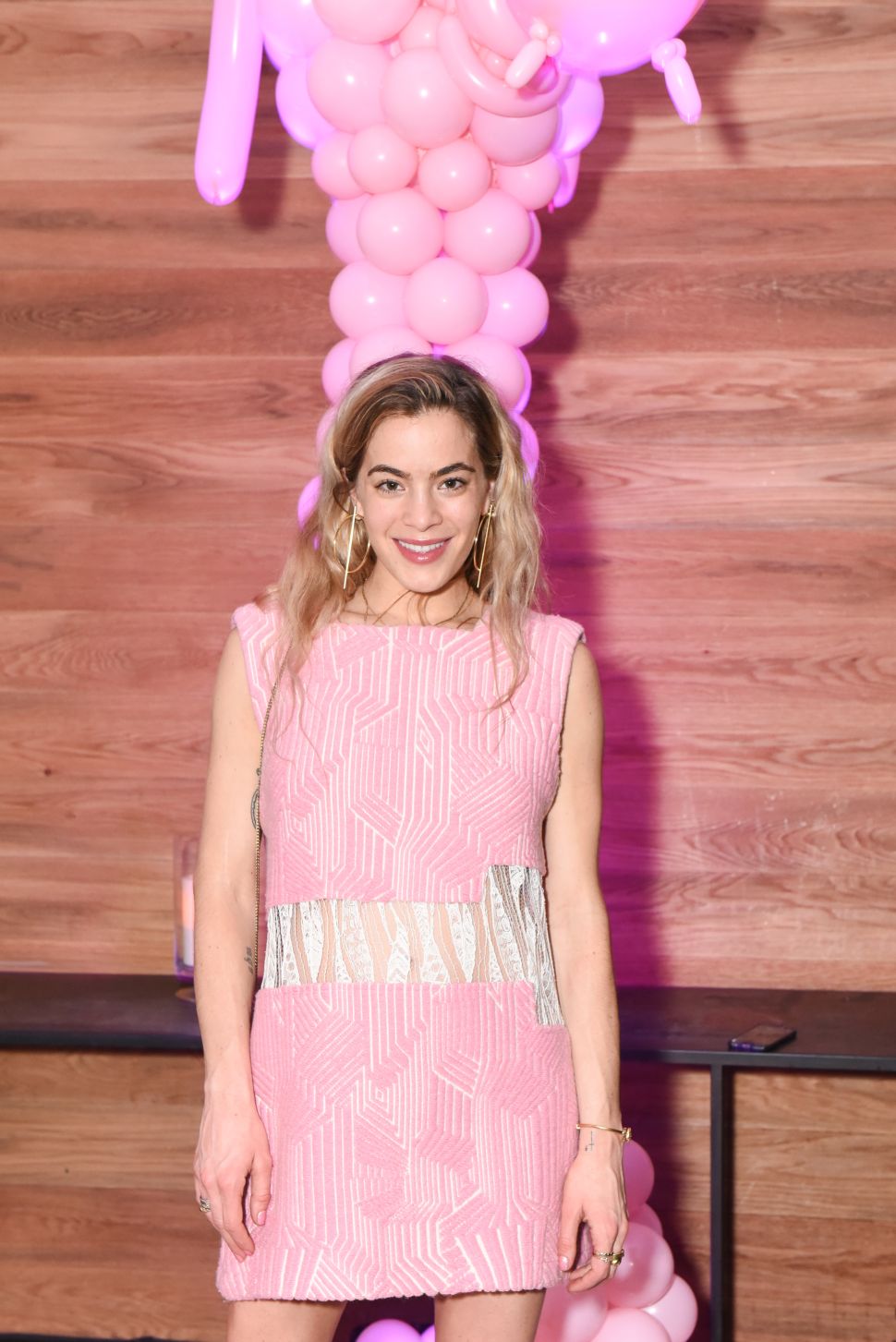 The Haas Brothers and their legions of obsessive fans crowded into the basement of the Miami Beach Edition last night for an evening full of oddities that started with a banged up, graffitied car sitting in the hotel's turnaround. The vehicle had been defaced by Katherine Bernhardt in an effort to outweigh the sleek black SUVs awaiting art collectors, and to set the mood for the subterranean revelry staged in the hotel's mainstay nightlife hotspot, Basement, which celebrated its 2 year anniversary.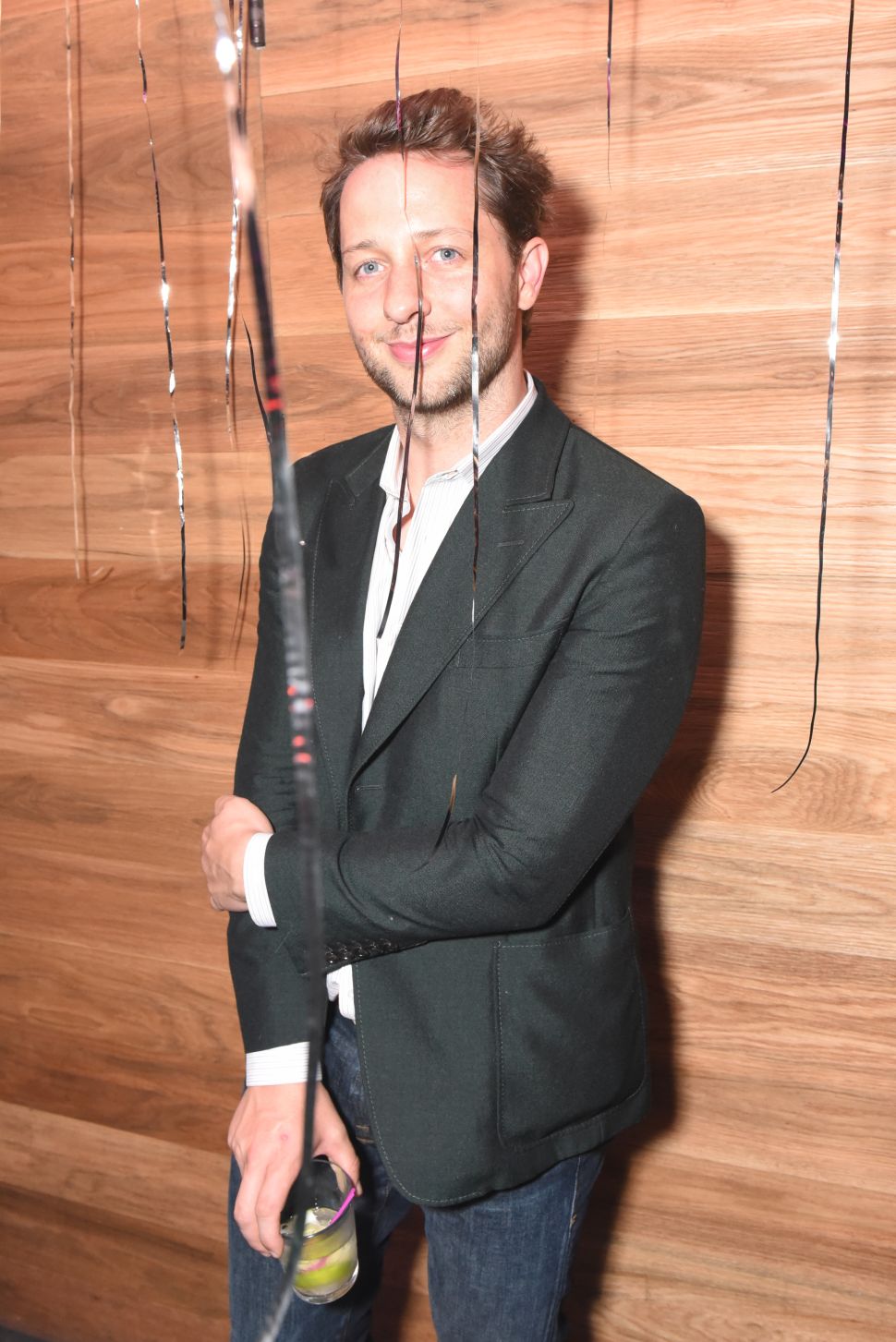 Guests were greeted downstairs by Mr. Skinny, an eight-foot, pink balloon sculpture created by the brothers in their signature hue of pink along with more Mr. Skinny iterations placed throughout the nightclub, which offers both a bowling alley and ice skating rink.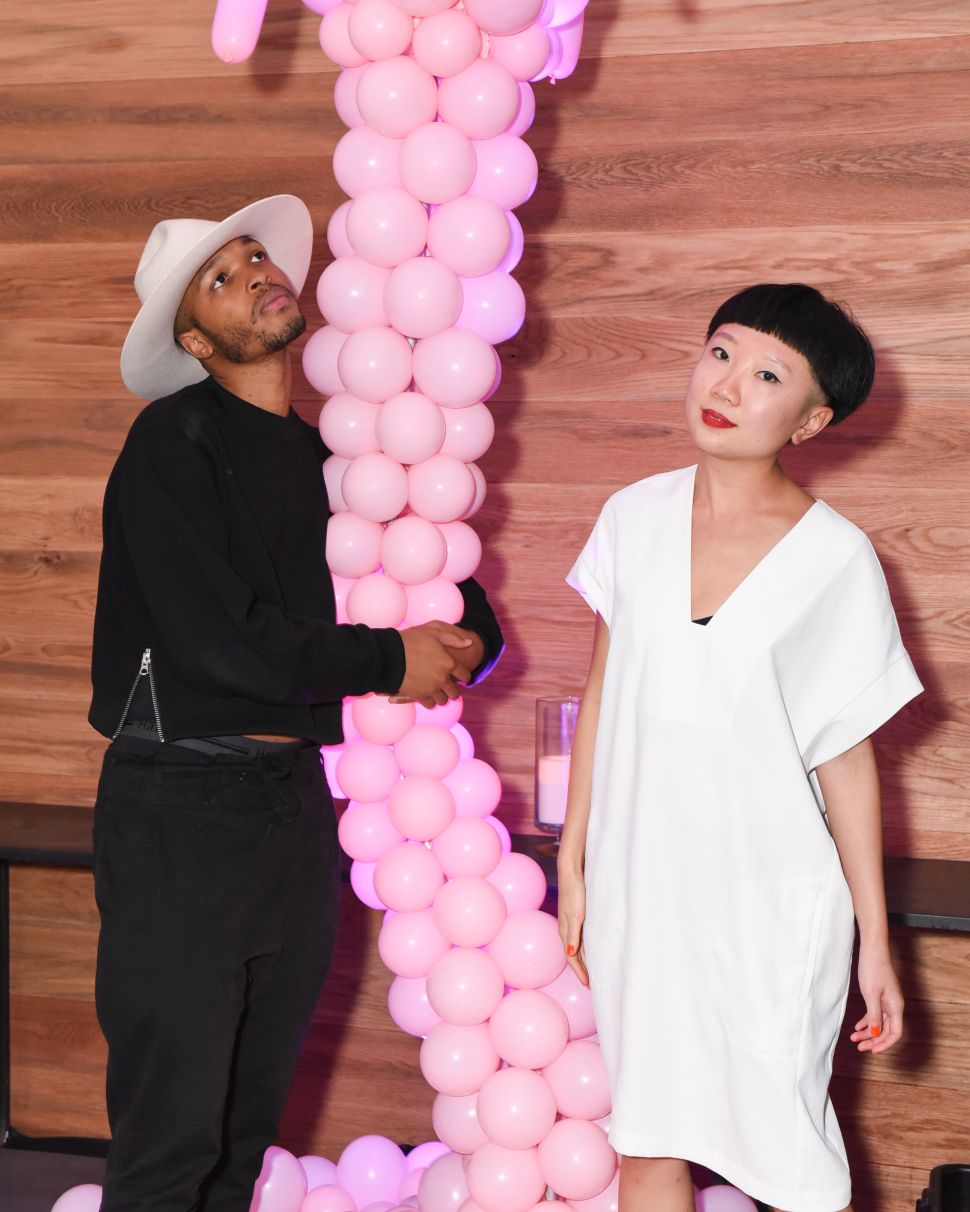 The 50 Shades of Pink theme was not only reflected in the dance floor covered in pink balloons, but also in the dress code. Groups of men in drag created their own over-the-top pink looks, while other guests with multiple party commitments on their agenda, including Derek Blasberg, Mickalene Thomas, Lucien Smith and JiaJia Fei, were dressed more demurely. Though, in the end, they were saved by the Haas Brothers who tossed out pink sweatshirts and caps featuring their illustrations as partygoers grooved until 4 a.m.