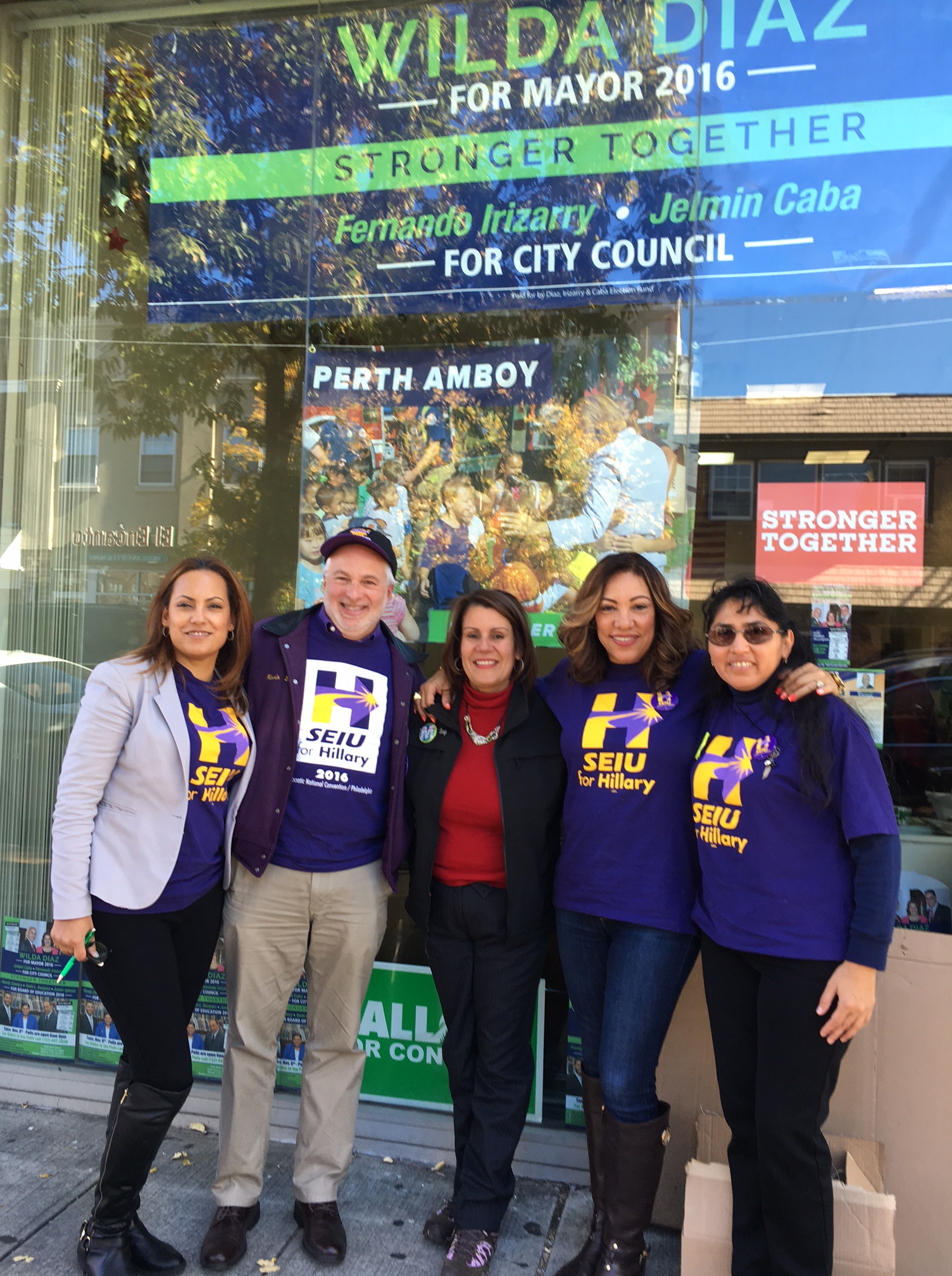 Perth Amboy Mayor Wilda Diaz is currently pursuing her third term as the city's mayor. According to the mayor,  the city's Latino voters have been out in full force so far this Election Day as she and Councilman Joel Pabon vie for the mayoral seat.
"There has been such a great voter turnout. Perth Amboy is a predominately Latino community and they are coming out in droves," Diaz said. "I am really excited about what is happening. It is great to see."
Diaz is the only elected Latina mayor currently serving in New Jersey. The mayor said she believes the Latino vote will be critical in this year's presidential election between Republican Donald Trump and Democrat Hillary Clinton. Diaz said she believes Latino voters like the ones in Perth Amboy will help carry a victory for Clinton.
"I think that is reflected in Perth Amboy and throughout the state. Anywhere there is a large Latino community, they are going to come out in full force because of their complete disregard for Trump and all his antics and how disrespectful he has been to the Latino community," Diaz said.
Diaz said that she and her campaign first took to the streets on Election Day at 5:30 a.m., prior to the 6 a.m. opening of polls. She plans to work on get out the vote efforts until the polls close at 8 p.m. Diaz will end the night at Perth Amboy's Pepino Social Club to wait for results.
"I believe that the residents of Perth Amboy have seen how hard I have worked for them," Diaz said. "The welcome that I got when I went to the polls… it really seemed heartfelt."
Pabon's council running mates are Kenneth Puccio and Angel (Mota) Ramirez. Diaz is running with Councilman Fernando Irizarry and Jelmin Caba.
"I was out there. I voted," Diaz said.
Disclosure: Donald Trump is the father-in-law of Jared Kushner, the publisher of Observer Media.