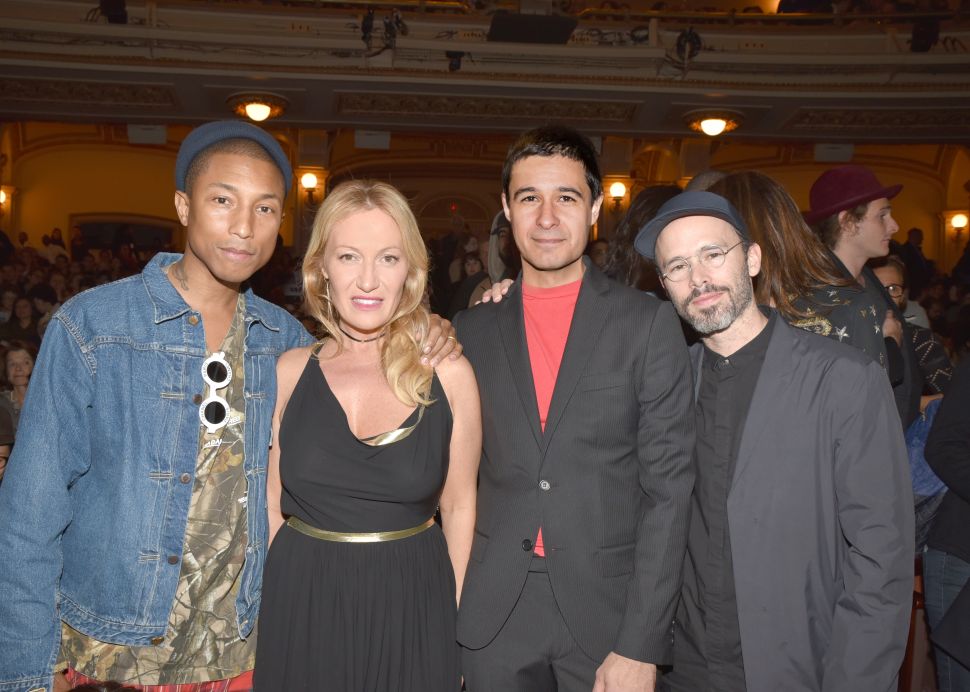 While he may be known best for his radio hits, Pharrell Williams debuted his musical chops in a different form last night at The Brooklyn Academy of Music, known to most as BAM, in Fort Greene. The legendary music man was enlisted by choreographer Jonah Bokaer to provide the score for the second act of the evening's performance entitled Rules of The Game. The modern dance piece by Bokaer also included visual direction by artist Daniel Arsham, whose signature dusty hues and eroding basketballs and Roman busts could be seen throughout the performance. 
As a whole, the show was strikingly different from the usual modern dance pieces, which often purposefully lack both rhyme and reason. "Rules of The Game" had both of those thanks to the longstanding collaborative love affair between Arsham and Williams who spent several months working together with Bokaer on the show.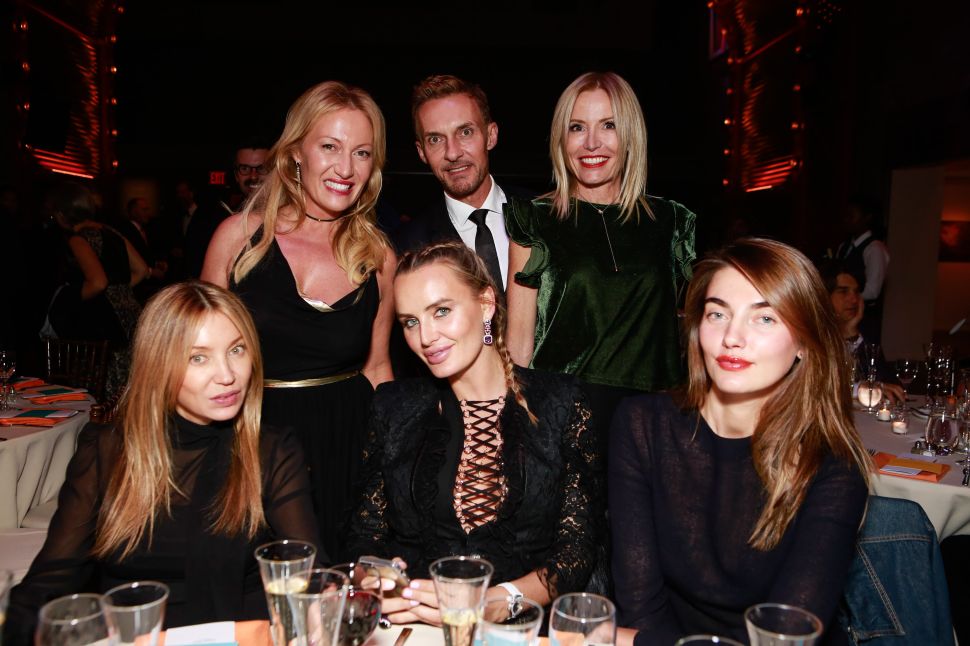 "Jonah was invited by BAM, and I was invited by the Dallas Symphony where this first debuted in May, but we're seeing it for the first time in New York tonight," Arsham said before we sat down for dinner. "So we kind of combined all of these things. Obviously I've known Pharrell for a long time, and I've worked with him on many occasions, but it's always been sort of him working in my sphere. I've always wanted to find an occasion to engage him in the musical sphere, but my work is static and doesn't often engage with music. This seemed like an amazing opportunity, and tonight was actually the first time he saw it live. He walked backstage and had some really interesting things to say. It's been 10 years since I met him, and it's often at his request to work together, which I find surprising for someone who has opportunities to work with anyone in the world that he wants to. He is somebody who is infinitely curious and that's a trait that I admire and respect, and he's willing to take chances, so I'm happy to be someone he engages with in that way." 
Following their final bow, the creative gentlemen carried on to the academy's second floor for the first Breaking The Rules Gala. The evening, chaired by Michele Gerber Klein honored Diana Widmaier Picasso, the art historian and grand daughter of the one-and-only Pablo Picasso, and raised funds for Bokaer's nonprofit Chez Bushwick. Notable donors dining in the intimate room included The Museum of Modern Art's Klaus Biesenbach, art obsessives Beth Rudin DeWoody and Agnes Gund, jeweler Aurelie Bidermann, and models Toni Garrn, Alina Baikova, and Magdalena Frackowiak.