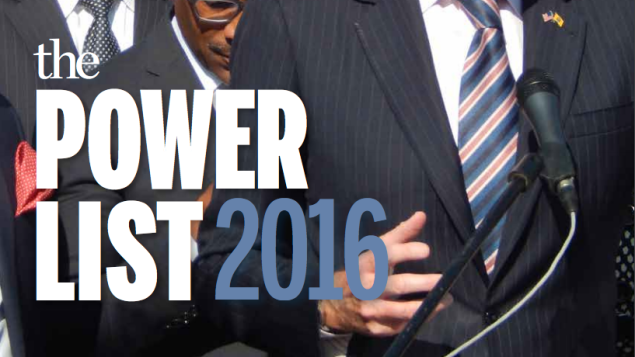 Welcome to another edition of our annual PolitickerNJ Power List, a rigorous exercise of pure reason that would undoubtedly make Immanuel Kant proud.
Now as you try to figure out what Kant has to do with New Jersey politics, or do a quick Google search to find out who he was, we'd like to take this opportunity to congratulate all the individuals who made this year's Power List and explain the basic rationale behind their selection.
First of all, front-running Democratic gubernatorial contender Phil Murphy and his team all either went on to this year's list or went way up, as the No. 1 slot demonstrates. Gov. Chris Christie's people fell, as the once-powerful Republican leader's influence wanes. Those players affiliated with doomed gubernatorial candidates Senate President Steve Sweeney and Jersey City Mayor Steven Fulop either drop substantially or come completely off the list. Those two politicians remain powerful, but they won't see governor come 2018.
As we went to press we added Kellyann Conway, the Jersey-born campaign manager of President-elect Donald J. Trump, and noted the diminished capacities of those die-hard Hillary Clinton backers who lost the presidential contest.
As always, please note that this list does not include elected officials, judges or former governors.
Finally, please do not be offended if you don't find your own name in this list, or rack your brain if you occupied the Power List last year but now do not. Chances are you'll be back, and so will we, come 2017. For now, please enjoy this year's Power List and remember the inspirational words of the late Oscar Levant, "The only difference between the Democrats and the Republicans is that the Democrats allow the poor to be corrupt, too."
See you in Atlantic City for the League of Municipalities Conference, and see you in a few weeks for our 2016 Year in Review!
See the entire list here: 2016politickerfinal02