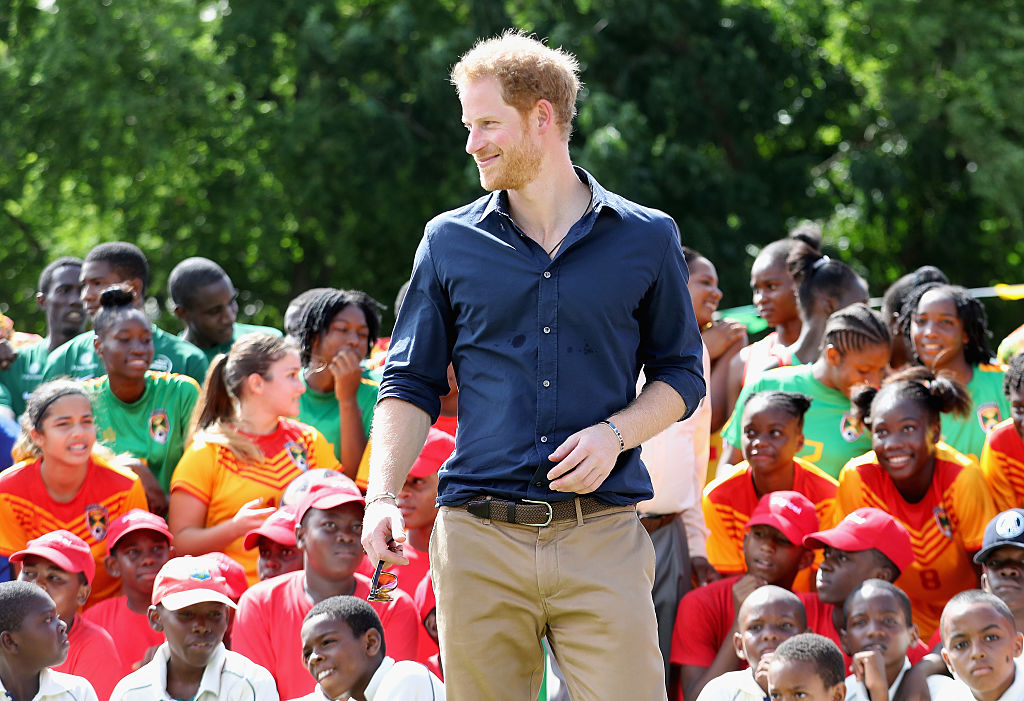 College seniors panicking about the impending doom of graduation have something to look forward to—Prince Harry announced nine new internships during his slightly controversial tour of the Caribbean. However, it only applies to residents of the Caribbean, who can apply for one of The Royal Household Hospitality Scholarships. Those chosen will have the chance to train at Buckingham Palace and Windsor Palace for six weeks. The time to start working on applications is…immediately.
The interns will help plan the innumerable events hosted by the Queen and the royal family. If you've already started a Pinterest board with outfit ideas for Prince George's next birthday and predicted every detail of Prince Harry's inevitable wedding, this is the job for you. Of course, social media assistant to the Queen was equally enviable, but it that role must have been filled by now.
Other internship duties include catering, housekeeping and greeting a plethora of famous guests. Perhaps one will be Kate Middleton's favorite hairdresser? The interns receive a certificate of completion at the end of their placement, which is the ultimate piece of royal memorabilia.
Those actually interested in applying, and not just in hopes of meeting Prince Harry before he's married, must visit the "Governor General's office in each Realm." Jet to the Caribbean, send in your application and then impress all of your friends with your snazzy new certificate.