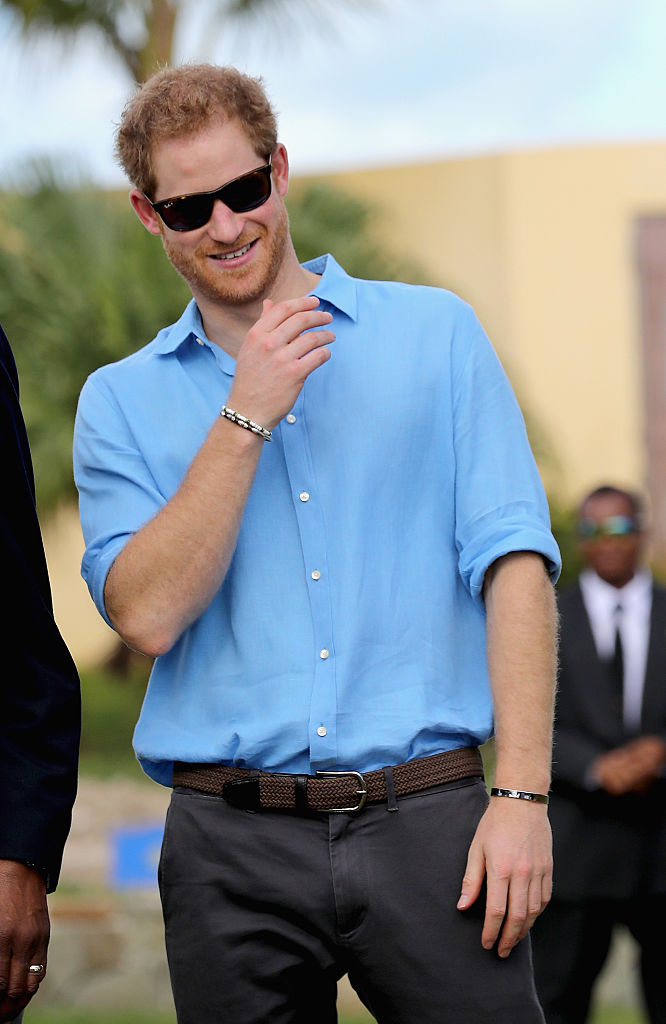 After Prince Harry's royal decree that his new girlfriend, Meghan Markle was to be left alone by cyberbullies, the pair has steered clear of the limelight. They haven't even make a public appearance, despite becoming the royal equivalent of Facebook official with their recent announcement. Now, they're both back to work, with Prince Harry making appearances in the Caribbean and Markle filming Suits in Canada. Despite the distance, the duo can keep up-to-date with each other's Instagram accounts.
Most recently, Markle was spotted toting Whole Foods bags (she is, after all, a lifestyle blogger) onto the palace grounds in a paparazzi avoidance getup, which included Hunter boots and a baseball cap. She even made her triumphant return to Instagram, after staying silent on the app where she has more than one million followers.
Like many basics before her, her return to the 'gram was with a Pinterest perfect Gandhi quote, which she linked back to her lifestyle blog's Instagram page. She took the self-promotion opportunity to also thank a few specific friends by first name, which could include those who have supported her during her very public relationship. The picture featured in the post? It's a frittata.
While Markle has been wrapping up filming in Canada, Prince Harry has been busy on an official trip to Antigua, where the Queen is head of state. Unlike his other adventures, this visit has been met with a bit of disdain. #NotMyPrince is trending on social media among Antigua residents; they are particularly angry that their taxes are paying for his visit, which includes a Rihanna performance and meet-and-greet.
It's unclear when the couple will reunite next and (hopefully) announce their relationship with a professional portrait by Mario Testino. Or at least a selfie. Perhaps Markle can attend that Rihanna concert with Prince Harry? Or maybe the two can reunite over New Year's Eve in London? Then, their romance will truly be the stuff of rom-com legends.