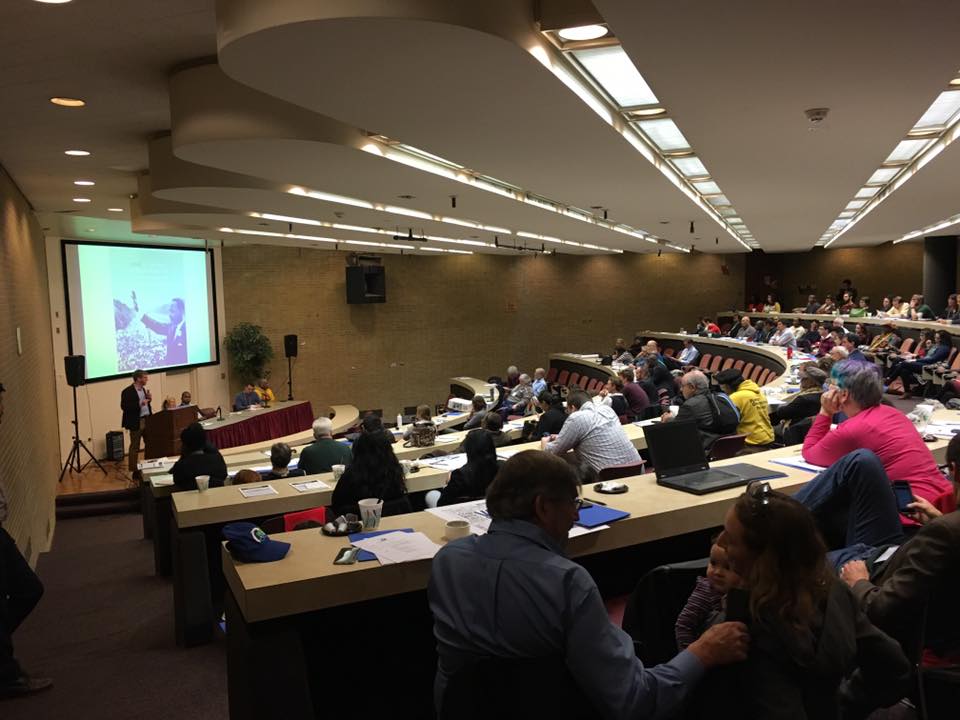 Over 150 progressive community leaders flooded Essex County Community College on Saturday November 12 to discuss moving New Jersey forward following the election of President-elect Donald Trump and after New Jersey Governor Chris Christie's impending departure from Trenton. The event, organized by New Jersey Working Families Alliance, featured discussion on topics including worker protections, increased wages, environmental justice, civil liberties, tax fairness and New Jersey's schools.
Other than representatives from Working Families, groups present included the Anti Poverty Network, Blue Wave New Jersey, Communication Workers of America, SEIU, Housing and Community Development Network, NJ Communities United, NJ Citizen Action, NJ Policy Perspective, NJ NOW, NJ Chapter of the NAACP, Latino Action Network, Latinas Unidas en Poder, ACLU of NJ, NJ Future, Environment NJ, Sierra Club, Clean Water Action, NJ Work Environment Council, Environmental Justice Alliance, People's Organization for Progress, UnDocuJersey, Garden State Equality, NJ Education Center, Healthy Schools Now, Fifteen NOW and Democracy for America.
According to a press release issued by Working Families, the organizations "collaborated in creating a working families policyand issue platform with an eye towards collective advocacy into the 2017 gubernatorial and legislative races, as well as identifying opportunities at the local level for continued action on behalf of New Jersey working families."  The platform will be unveiled later this month according to Working Families.
Director of the NJ Working Families Alliance Analila Mejia said that the summit was important way for organizers to interact following the presidential race.
"I think that organizations, activists and organizers across the state were excited to get together, regroup, start to have an understanding of a Trump presidency and what it means to progressives and what it means to our communities," Mejia said. "As organizers the first thing we think of doing is getting a lay of the land and starting to tackle the issues at hand. The reality is that we are going to have to work hard… to push for real gains for working families. Saturday was the first step."
Disclosure: Donald Trump is the father-in-law of Jared Kushner, the publisher of Observer Media.