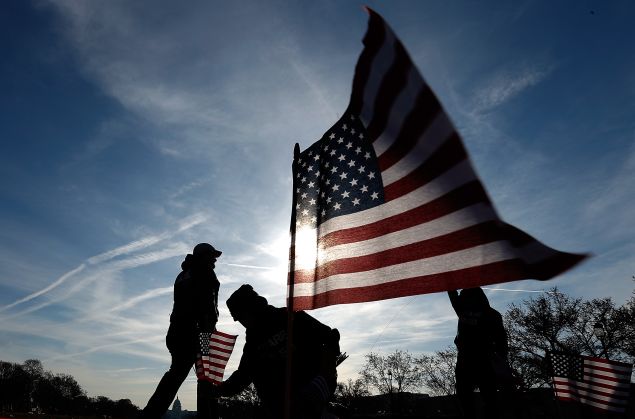 There was a confusing piece of news out of California last week. When we finally parsed what was going on, it became outrageous. Then, when Washington finally got involved, it became downright depressing.
Back in 2006 and 2007, the army needed experienced soldiers to fight the Iraq and Afghanistan wars. As it has for years, the army announced that it would pay re-enlistment bonuses for particular military specialties. Because the California National Guard had been mobilized, these federal funds became applicable to California National Guard soldiers, and thousands re-upped.
Several years later, scandal emerged. A master sergeant who was the California Guard's bonus and incentive manager was caught having improperly authorized bonuses and education loan forgiveness for friends and colleagues totaling about $15 million. That triggered a broader investigation of the re-enlistment bonus program. Some 35,000 bonuses were audited, and about 10,000 had some sort of error, with a total amount estimated at $100 million.
At that point, the army stated clawing back the bonuses that had been improperly awarded. Individual soldiers were told to pay back amounts that ranged from $10,000 to $46,000. And the soldiers, who often went back to war zones in Iraq and Afghanistan for multiple tours, were threatened with having their credit ruined if they did not pay up.
Soldiers who did nothing worse than agree to re-enlist and accept the money they were told they were entitled to, suddenly became villains. Clerks in the Pentagon made mistakes about eligibility, and those putting themselves in harm's way were punished for a bureaucrat's error.
When the story broke, it took Secretary of Defense Ash Carter about a week to tell his Pentagon underlings to halt the collection activities. Not end the collection and reimbursement efforts, just postpone them.
This is not sufficient. Secretary Carter needs to stop these collection proceedings immediately and permanently. And he should reimburse those men and women who already repaid the bonuses that were "improperly" awarded.
The men and women who agreed to re-enlist when their country needed them put their personal lives on hold and their physical lives at risk. These people did not make the convoluted rules about re-enlistment eligibility or the decisions about who should receive the payments. They played by the rules and were later punished for doing so. That is neither fair nor just. They should not be paying for the bureaucracy's errors; they should be reimbursed, receive apologies and thanked for their service.