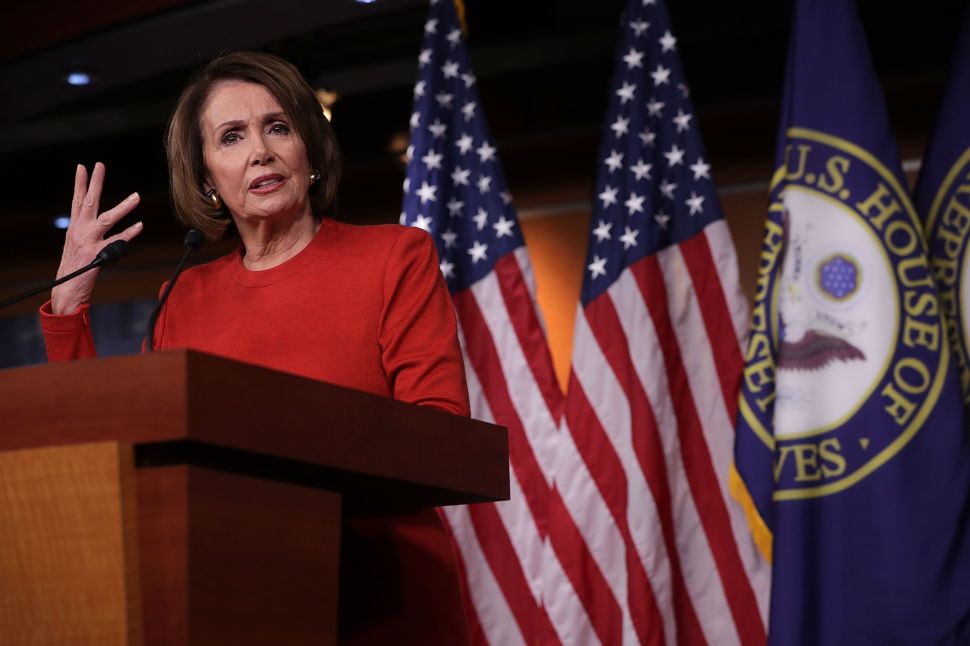 On November 15, House Minority Leader Nancy Pelosi caved to pressure from her fellow Democrats to push her party's leadership elections past Thanksgiving. The Hill reported, "The delay heightens the chances that Pelosi could face a rare challenge to her long tenure atop the party." After Pelosi easily won re-election against independent challenger and Bernie Sanders supporter Preston Picus, she now may face a tougher challenge to maintain her leadership role in the House after Hillary Clinton's embarrassing loss to Donald Trump, coupled with Democrats' failure to recoup majorities in the House and Senate.
House Majority Leader Kevin McCarthy told reporters on Monday, "I truly believe as long as she's leader we keep the majority."
Pelosi—who formally endorsed Hillary Clinton and former Democratic National Committee (DNC) chair Debbie Wasserman Schultz in her highly contested Democratic primary—represents the elitist status quo that continues to repel voters from the Democratic Party.
Sanders supporters have pushed for Rep. Keith Ellison to serve as the new DNC chair. Sanders' endorsement has boosted Ellison, along with support from Sens Harry Reid and Charles Schumer. Democrats could see another resurgence of support from Sanders progressives demanding their voices be heard and represented by a party that coalesced against their candidate to back Clinton's second failed presidential campaign.
Allowing Pelosi to maintain her leadership role would signal that the Democratic Party is not willing to learn from its mistakes. Democrats need a new face who can help move the party forward, who has more to offer than fundraising through wealthy and corporate donor networks.
Rep. Tulsi Gabbard would be the most sensible House minority leader choice for Democrats. The Washington Post dubbed Gabbard in October 2015, "the Democrat that Republicans love." Her decision to resign from the DNC to serve as a surrogate for the Sanders campaign has made her popular among the progressive left, and a Facebook group supporting her running for president in 2020 already has over 14,000 members. A petition for Gabbard to assume the House minority leader position has raised a few thousand votes, and an endorsement from Sanders or other progressives could boost her viability, and threaten Pelosi's position.
Ohio Rep. Tim Ryan, a moderate, has also been rumored to be a possible challenger to Pelosi. Trump's wins throughout the Rust Belt have illuminated the need for Democrats to regroup and reconnect with working and middle class voters.
In January 2014, then-Daily Show host Jon Stewart pressed Pelosi during an interview about the corruption and big money in government. Pelosi, visibly uncomfortable, denied the extent of corruption government suffers under, as well as the role of big money—she then diverted the responsibility to Republicans. This lack of accountability has has been a pervasive trend among the Democratic Party, especially in relation to its embrace of Clinton.
Democratic Party leaders pushed the narrative that Clinton could accept millions of dollars from Super PACs and corporate donors and could still be trusted to enact campaign finance reform. Voters didn't fall for it. The House minority leader is emblematic of a party that serves wealthy, corporate interests over the working and middle class. If the Democratic Party is serious about moving forward after their losses, they need to do so without Pelosi in charge.