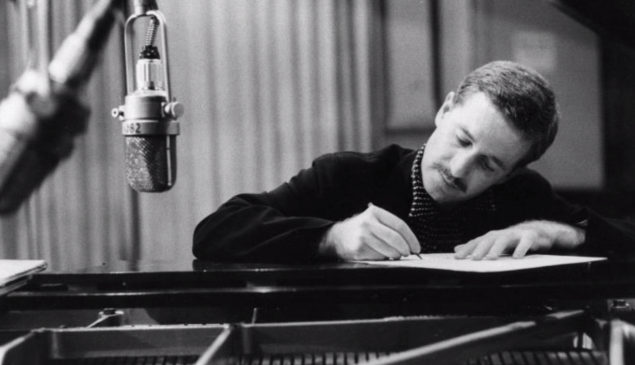 No other artist so effortlessly surfed the slipstream between jazz and the blues like pianist Mose Allison, who died on Tuesday, November 15, of natural causes at his home in Hilton Head, S.C., at the age of 89.
His songs have been interpreted throughout the majority of rock's history since he began making records in 1957 with his debut LP Black Country Suite.
The Who transformed that album's centerpiece, "Young Man Blues", into a Mod call-to-arms on 1970's Live at Leeds. Van Morrison recorded a whole album of his songs in 1995 with English R&B singer Georgie Fame. The list of pop and rock acts who've forged their sonic identities from the bridges he constructed is staggering, from Randy Newman to Joni Mitchell to Steely Dan to Elvis Costello to Tom Waits to Rickie Lee Jones to Madeline Peyroux to Belle and Sebastian to the people who made the songs to Schoolhouse Rock. His sound was the definition of hipster cool back when being called such a thing was a badge of honor not a backhanded compliment.
The news of his passing, four days after his birthday, was yet another heartbreaking loss in a week that already claimed the lives of two fellow pop music game-changers in Leonard Cohen and Leon Russell. In honor of his life, the Observer has picked five of our favorite Mose covers, no easy feat considering how many people have paid homage to him through the years in song.
RIP Mose Allison, the man whose voice was as pitch perfect as the muted trumpet of Miles Davis and whose piano playing defied dexterity.
[youtube https://www.youtube.com/watch?v=d_y_m0mImGw&w=560&h=315]
Mose Allison's version of Bukka White's 1940 Delta prison lament has been interpreted by such heavy hitters of the '60s as The Blues Project, John Mayall's Bluesbreakers, Blue Image and Blue Cheer. But it took Long Island's Cactus—comprised of one of rock's most brutal rhythm sections in bassist Tim Bogert and drummer Carmine Appice of Vanilla Fudge—digging their claws into it to uncover its true fury, especially when they stretched it out live.
The way Allison sped up the tempo of White's original was tailor made for hard rock, and Cactus took that rhythm to the limit with their incendiary version.
[youtube https://www.youtube.com/watch?v=6bzAkFK5gY8&w=560&h=315]
"Bonnie Raitt was the first one to do it, way before anyone else," Allison himself proclaimed once in an interview in regards to her incredible version of "Everybody's Cryin' Mercy" off her third album from 1973, the underrated Takin' My Time. "She's a good friend of mine, and I opened shows for her at that time."
On this record, Raitt took a dive into the worlds of New Orleans R&B, jazz and calypso, buoyed by an all-star cast of session musicians including Taj Mahal, Bill Payne and Lowell George of Little Feat, Orleans' John Hall and legendary studio drummer Jim Keltner.
But it was her sultry reading of this otherwise sharp anti-war protest song that was the obvious highlight; the warmth of her voice slyly lured you into the melody before knocking you head with its message.
[youtube https://www.youtube.com/watch?v=pIcH9y3bnh4&w=560&h=315]
Many of us were still coming to grips with losing Leon Russell when news of Mose Allison's passing came on Tuesday. For me, it immediately made me dig out Russell's 1974 LP Stop All That Jazz.
Produced by famed British rock producer Denny Cordell (The Move, Procol Harum, The Moody Blues) and featuring guest turns from John Cale and Willie Nelson, it remains one of the most underappreciated of Russell's solo works.
It's also where you can find Leon covering this highlight from Mose's 1969 big band effort Hello There, Universe, dressing it down to a vibe that was more discount barrelhouse than uptown bandstand without losing an ounce of Allison's sly wit in translation.
[youtube https://www.youtube.com/watch?v=OuMvARhQ0yE&w=560&h=315]
As the great Tim Sommer pointed out recently, The Clash's exhaustive fourth LP Sandinista! was, in fact, "a sprawling mess, resembling some kind of well-meaning dish that combines far too many under-cooked and over-thought ingredients."
To be honest, it would have been so much better if the boys had relegated it to strictly the dub and hip-hop material for a manageable 65-odd-minute set, trimming out such nonsense as "Hitsville UK" and "Ivan Meets GI Joe" in the process.
But one of the real gems lost in this six-sided beast is this gleefully straight-laced version of this jaunty cut from Allison's 1964 LP A Word From Mose and featuring the nimble piano work of Mickey Gallagher from Ian Dury and the Blockheads.
It's a complete anomaly amidst the directionless sprawl of Sandinista!, but one that shows this group's incredible dexterity as both musicians and listeners. Not to mention, Topper and Simonon make one helluva jazz rhythm section.
[youtube https://www.youtube.com/watch?v=sKLyV-UWTZ8&w=560&h=315]
"When I make my Top 40 smash hit rock 'n' roll record everything's gonna be just fine," sings Robert Palmer, tongue firmly implanted in cheek, interpreting a song from Allison's 1987 Blue Note LP Ever Since The World Ended for his 1990 album Don't Explain.
Palmer was perhaps the only artist at the time who could pull off such a cover, since he could have very well been the subject Mose was singing about back then in the wake of English art-pop icon's seismic run on the pop charts in the mid-to-late '80s. But his rendition, the highlight of an album produced by the legendary Teo Macero, gave Allison's sense of sarcasm even more bite considering its arrival two years after "Simply Irresistible" ruled Billboard and MTV.
And the stripping away of the synths and processed electric guitars in favor of well-arranged strings, brass and acoustic piano drove home the point of Palmer's frustration with the hit machine more than anything else he could have done in wake of his overexposure.
The world might not have been ready for a Robert Palmer jazz album in 1990. But in 2016, Don't Explain serves as one of the late singer's finest and most adventurous works, thanks to this nudge from the nose of Mose.