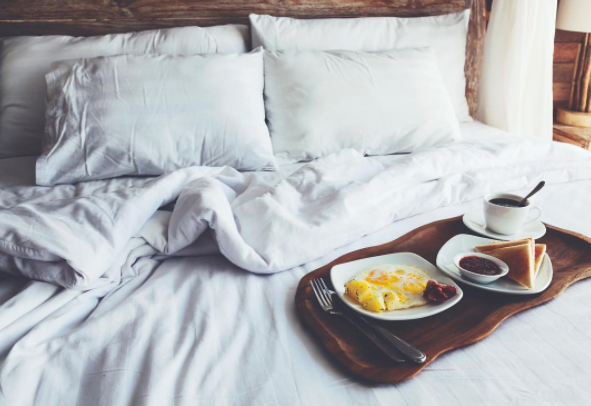 Everything wellness, from must-try classes to new athleisure lines. 
See a sleep specialist: Are you tempted to buy a new mattress, but afraid to commit? On December 1, the Helix Showroom is opening and guests can chat with a "sleep specialist" IRL to help them personalize their mattress. Book your appointment now, for a discount on your brand new bed. After all, sleep is mega important, and you're probably, definitely not getting enough of it. via Helix.
Get digital: See Screenagers: Growing Up In A Digital World with the folks from Folk Rebellion on Tuesday, December 6 in Brooklyn. You can even donate your lightly used yoga mat for a free cocktail. And of course, there will be popcorn. Consider this the extra boost you need to disconnect. via Folk Rebellion.
Experience an adult slumber party: Sleepwear brand Lunya is hosting "The Bedroom," a pop-up shop with coffee in the morning and workouts in the evening. The Goop-approved brand will be showing off their silk sleep sets and luxe fleece in a living art gallery they created just for the occasion. It runs from December 2 until the 21. via Lunya.
Digital detox in Thailand: ESCAPE: A Digital Detox in Thailand is searching for five social media obsessed millennials to give up technology for 12 whole days on television. The show will air on Outside TV in the spring. Apply now if you can imagine venturing to Thailand and not posting a single photo on Instagram. via DreamJobbing.