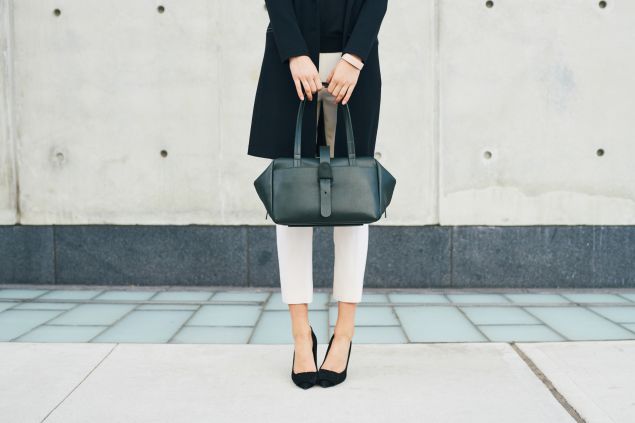 Any working woman with taste will tell you that a stylish laptop bag just does not exist. Sure, there are sensible black nylon briefcases and a slew of uninspiring leather options, but none of those exude unique taste and an edge of professionalism—and come with a dedicated laptop sleeve.
That is, until Senreve arrived on the scene earlier this month. Handcrafted by artisans in Italy from Italian pebbled leather and microsuede, these bags have several functional features. Strategically placed pockets make them super useful tools to help working women succeed. Which happens to be something the Senreve co-founders, Coral Chung and Wendy Wen, know plenty about, thanks to flourishing former careers in finance. Prior to starting Senreve, Chung worked at data analytics firm, Medallia, while Wen hacked the coalface at Blackstone and the financial planning and strategy team at Chanel.
Chung and Wen decided to combine their experience in the workforce (and in the fashion industry) and make a product that women sorely need: a "dream bag that has luxurious design, quality craftsmanship and [can] perform with our busy lives."
They explained further to the Observer via email: "We felt that most handbags either focused on design or function; women were forced to choose between the two extremes. Some women even end up carrying two bags! We felt like women shouldn't have to make that tradeoff, they should be able to have a beautiful product that meets their wants and needs."
For now, working women can shop two styles on the Senreve site: the Doctor Bag and the Maestra Bag. The oblong Doctor bag, with a sleek buckle, also comes with seven pockets, two external compartments, a compartment that fits up to a 12-inch laptop and a two-way zip for easy access. It can also be carried in a boxy or slouchy silhouette. Meanwhile, the Maestro bag can be worn as a tote or a backpack and it comes in six colors of pebbled leather. It also features five interior sleeve pockets, room for a 13-inch laptop, an internal zipper pocket and an external pocket. All that comes in a structured silhouette with a fluid stitch detail along the front.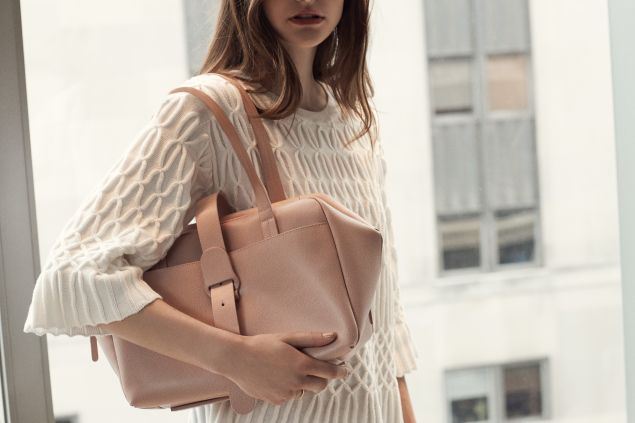 Chung and Wen promise that there's more on the way from Senreve. "We will continue to pursue our mission of creating products that are luxurious, personal and versatile with a series of accessories that will help organize and optimize the interior of any bag, so stay tuned."