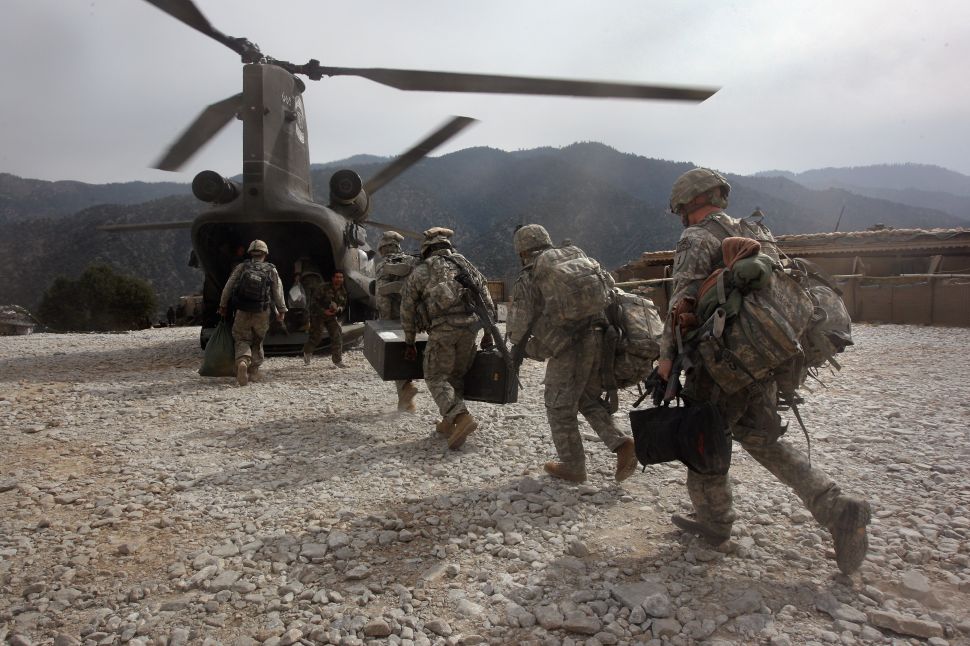 In 2012, a London-based nonprofit, ThinkForward, placed "progress coaches" in 14 schools struggling with stubbornly high rates of students failing to finish secondary education and find jobs. Two underwriters—a foundation and an investment fund—then backed ThinkForward's novel program, investing £900,000 on the condition that Her Majesty's government would cover the costs if ThinkForward achieved its goals for the students.
Three years later, the government plans to pay back the funders (with a modest profit) after finding that ThinkForward's coaching had in fact helped roughly 1,000 young people achieve career and educational success, realizing savings for the state.
It's an example of a "social impact bond," a relatively new approach to encourage governments to road-test risky but revolutionary solutions to stubborn problems, because investors and foundations voluntarily assume the risk and back experiments—provided the state agrees to reward them when programs meet or exceed agreed-upon goals.
Social impact bonds benefit taxpayers—even when the programs underwritten tank. When a recent initiative intended to reduce recidivism among young prisoners at Rikers Island, for instance, proved unsuccessful, New York City taxpayers came out ahead, because they didn't have to pay for an ineffective, though worthy, experiment.
The program at Rikers tested Moral Reconation Therapy (MRT), a form of group cognitive behavioral therapy designed to treat offenders with antisocial personality disorder. The four-year program ended after year three because MRT produced no real results in reducing the time 16- to 18-year-olds spent in jail following treatments. That's too bad, but critics couldn't accuse the city of squandering taxpayer money afterward.
Bloomberg Philanthropies and Goldman Sachs paid $7.2 million for the initiative, but had the program reduced recidivism by 20 percent or more, the city would have saved an estimated $20.5 million, and Goldman would have received a $2 million windfall.
The U.K. think tank Social Finance, which created the model for social impact bonds, released a report in July on the approach's global impact. It found that 60 projects have been launched with a Pay for Success approach in 15 countries in the last six years. Of those, 22 have reported performance data, 12 have seen repayments to backers and four have fully repaid investor capital.
The Obama administration hasn't wanted to wait for more proof. Director of Domestic Policy Cecilia Muñoz and Shaun Donovan, director of the Office of Management and Budget, wrote on the White House website, "The United States has now become the largest [Pay for Success] market in the world because of visionary social entrepreneurs and bipartisan support among state and local leaders who want practical solutions."
In June, the U.S. House of Representatives passed the bipartisan Social Impact Bond to Pay for Results Act, which authorized the U.S. Treasury to seek proposals from state and local governments for social impact bonds in areas like improving high school graduation and reducing teen pregnancy. It awaits action in the Senate.
A recent Brookings report found that the instrument is primarily used to address complex problems where "outcomes are simple to measure, such as homelessness, foster care and prison recidivism."
But social impact bonds could leapfrog beyond social interventions to medical treatments (and perhaps beyond).
Michael Billett, executive director of Columbia University Medical Center's Translational Neuroscience Initiative, is exploring whether a Pay for Success model could help fund research into treating post-traumatic stress disorder.
Columbia's researchers are doing promising work on PTSD, showing one dose of ketamine (an anesthetic and hallucinogen known in the club scene as "Special K") prior to trauma can eliminate PTSD-like symptoms in many rodents. If the same proved true for humans, it could yield real social and financial benefits. One problem: Since ketamine is a generic drug, there's no incentive for big pharma to pursue the research.
But the federal government has a strong incentive to lower incidence of PTSD, which according to the Veterans Administration, strikes about "7–8 percent of the population…at some point in their lives." The Congressional Budget Office reported that caring for military veterans suffering from PTSD cost taxpayers $1.4 billion from 2004 to 2009.
Billet acknowledges that he must overcome formidable challenges before relying on impact bonds as a funding source. A medical center would need to prove that the tested intervention caused a clear result. So, for example, one could show improvements in obesity or incidence of cancer, but many external factors could contribute to progress in both.
Timing also could be a potential stumbling block. Investors typically demand returns in five years, while medical researchers tend to need more like 10 years to prove the efficacy of a new drug.
Putting a deal for a social impact bond together isn't done overnight either. Brookings researchers found one social impact bond in Massachusetts to combat recidivism among juvenile offenders required 27 contracts and 1,100 billable legal hours to cover the complex arrangement of outcomes and milestones across the state, the service provider, the evaluator and its six investors.
Still, Billet believes the potential benefits of the bonds outweigh the risks. "One of the things that make the social impact bond work," he explained, "is the ability to produce such enormous savings that the investment is trivial by comparison."