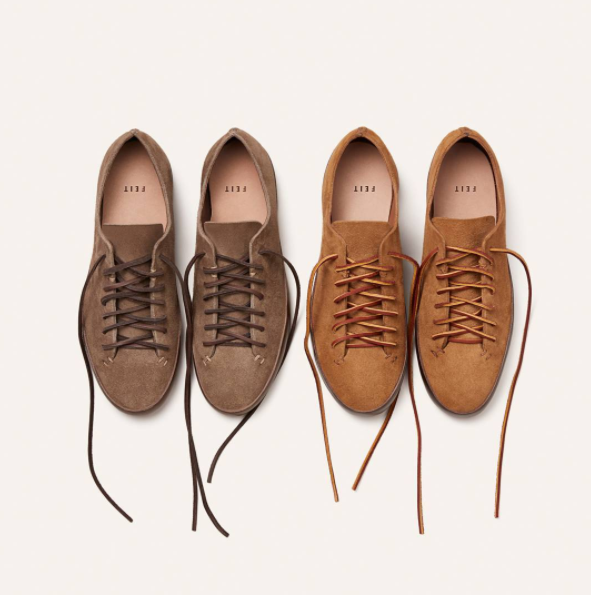 Everything wellness, from must-try classes to new athleisure lines. 
Give your shoes away for a good cause: Accessories brand FEIT is teaming up with the New Museum and the ICP (that would be International Center of Photography, not Insane Clown Posse) Museum to accept shoe donations. So, gather up those too-small shoes you bought, hoping your foot would shrink, and donate them to the 61,000 New Yorkers who sleep in homeless shelters. (All donations go to the Bowery Mission.) In return, you'll receive 20 percent off at FEIT and a day of complimentary admission to the museums. via ICP.
Tinder becomes more inclusive: Tinder launched a transgender and gender non-conforming update, so users can have more gender options on their profiles. The original dating app worked with GLAAD and trans advocate Andrea James to get #AllTypesAllSwipes right. via Tinder.
Video chat with a potential suitor: If you're afraid of being Catfished (and you kind of miss middle school) a new dating app called Spin the Bottle just launched, combining Tinder and Chatroulette, in case you missed all those horse masks. Video chat with others on the app for 30 seconds to see if you're into it. via Spin the Bottle.
Meditate in style: Khajak Keledjian, the founder and CEO of Intermix, is making his way into the wellness world with Inscape, the first meditation brand to have an app and studio. Venture to 45 West 21 Street to meditate in the chicest way possible. via Vogue.