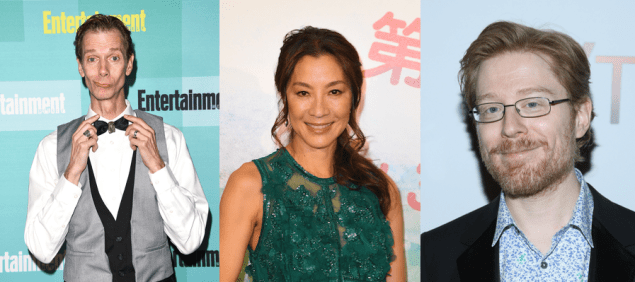 Star Trek: Discovery — CBS' much-hyped and even more troubled reboot of the long-running sci-fi franchise — is pulling its cast from every corner of the galaxy. The network confirmed this morning that Crouching Tiger, Hidden Dragon star Michelle Yeoh will come aboard, along with Broadway star Anthony Rapp (Rent) and genre veteran / Guillermo del Toro's go-to monster Doug Jones.
Jones will play Lt. Saru, a Starfleet Science Officer and "new alien species to the Star Trek universe," while Rapp will take on the role of Lt. Stamets, the astromycologist and fungus expert aboard the Starship Discovery.
[youtube https://www.youtube.com/watch?v=bqm9HSYbf0o]
In accordance with the actresses' overall badassery, Yeoh will in fact play a Starship Captain (Captain Georgiou), but aboard the Starship Shenzhou, not the Discovery. The series' promised "female lead" has yet to be announced.
Star Trek: Discovery premieres May 2017, only on CBS All Access.