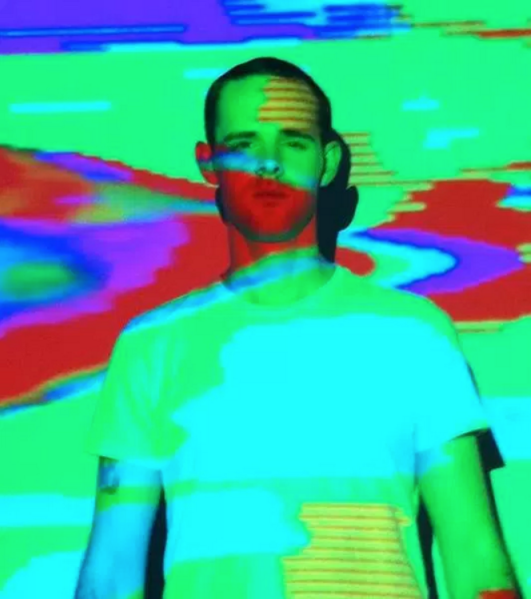 What are ambient music's functions?
To affect wonder. To affect meditation. To affect room tone.
To disarm. To awaken.
To hasten sleep. To soften death. To enhance sex.
To, well, not have a function. There's a gradient.
Also: How is ambient different than New Age music, and how does it avoid New Age affectations? Can a Taylor Swift fan "get" ambient? Are "real" ambient fans open to letting them try?
Who, anyway, gets to say who "gets" ambient? Hopefully not this guy. Maybe these people. Maybe not.
What's ambient "about"? Architecture? Futurism? Nostalgia?
Where does ambient music sound best? Cathedrals? Circus tents? Dreams?
What, in the final analysis, even counts as ambient music?
The gymnastics exhaust me, but Steve Hauschildt's feathery voyages initially had me thinking like this when I received his fine new album, Strands.
I sliced up "ambient," as I understand it, into pitchable angles. I thought about the role quiet gestures play in a culture obsessed with cacophony. I tried, against Susan Sontag's recommendation, to interpret, and occasionally I took "the sensory experience of the work of art for granted."
[youtube https://www.youtube.com/watch?v=GFXoPrLtfk8&w=560&h=315]
"Our task," she wrote in 1964, "is not to find the maximum amount of content in a work of art, much less to squeeze more content out of the work than is already there. Our task is to cut back content so that we can see the thing at all."
Sontag was right: The less I involved my mind in Hauschildt's work, the more the work revealed itself to me.
I listened to Strands again this morning. On a Brooklyn subway platform, around 7:15 a.m., the title track dripped through my ears as two young black lovers unsuccessfully tried to stop smiling at one another.
For a quarter hour after, "Transience of Earthly Joys," "Die in Fascination" and "Horizon of Appearances" softened a packed subway ride. A stranger's bike scraped my shin. Another's arm rested on my chest, his fingers barely fixed to the pole. Our train crawled over the East River while we gazed on dancing flecks of sunrise. They skated water, towers, our faces.
We reached the 42nd Street station when the burnt pink cloud of song "Time We Have" began. It's a benevolent work, and I emerged from the station like a student of Ram Dass, gentle Be Here Now smile and all. I took two steps toward Seventh Avenue and looked left into a makeshift catacomb to find a young man cloaked in frayed blankets, plugging a syringe into the crook of his left arm.
I kept walking, dodging tourists and frazzled white collars, thinking about Times Square's violence. A week prior, at 40th and Seventh, I watched a fistfight that put another young man at the bottom of a flight of stairs, covered in blood. One cop looked for signs of life in his faraway eyes. Another shooed the audience of human vultures that I'd mindlessly joined.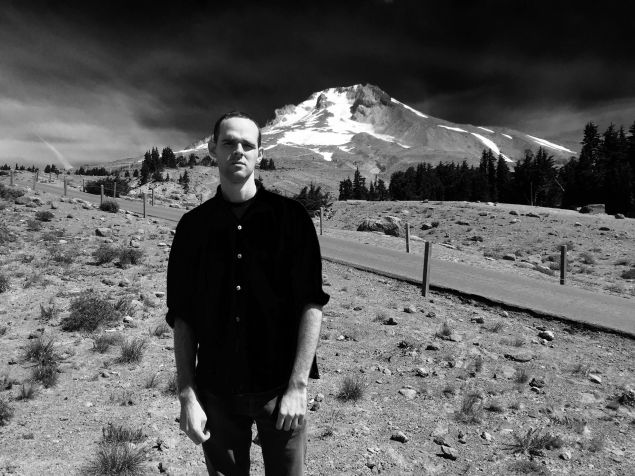 I can't name the impulse to make slow, wordless music for Steve Hauschildt or the Caretaker or Bing & Ruth or Stars of the Lid, but I can say its function for me is not escape. Elegant details and ideas long to be known here, and in other minimalist gestures, the same way they beg to be seen in paintings by Mark Rothko or Agnes Martin. Rewards await those who stop and look and listen. That's as true in art as in how we engage each other.
Hauschildt's music didn't dramatize the scene with the young man and the needle. It put me in a state where I could see him. I felt powerless still, but compassion arose in a way I might otherwise have blocked in the thrum of a city racing toward…what? We rarely know.
In a wide-ranging conversation, which you can read below, I found Hauschildt's spirit to reflect his spacious new album. He's no mystic. He's into sports and sports data. He owns, with a laugh, regrettable forays into trance music. He's not embarrassed of his K Records tattoo. But he's incredibly serious about his work, regardless whether the majority of the world considers this stuff boring or pretentious. He's tapped into something bigger than assessments, than talk of "function."
He was, after all, "always the quiet Emerald," the critic Philip Sherburne wrote of Hauschildt's work in the beloved Cleveland electronic trio Emeralds, "like a member of Kraftwerk who had strayed from the assembly line."
The image is apt.
This conversation has been lightly edited and condensed for clarity.
[bandcamp width=100% height=120 album=2264359719 size=large bgcol=ffffff linkcol=0687f5 tracklist=false artwork=small track=2587756712]
You say, in a press release, "I wanted to try and capture that moment in nature and society where life slowly re-emerges through desolation, so it has a layer of optimism looming underneath." This idea of optimism amid change rang out to me, especially in view of song titles like "Time We Have," "Horizon of Appearances," "Same River Twice" and "Transience of Earthly Joys." I thought of Buddhist images of impermanence, how they mean to convey the futility of grasping. Is your work rooted in those concepts? I don't want to read too much into your intent.
I have a tangential interest in Zen Buddhism. I'm into the writings of Dōgen, for example, though I don't have training in Buddhism. I don't meditate or practice anything spiritual, but I think there are a lot of ways to think deeper about reality and our surroundings through these practices. I consider themes like attachment and suffering. There's always a consideration of mortality and loss. I'm conscious of impermanence even though I haven't personally suffered a lot of loss.
You're not making music to be used as spiritual proxy, though.
Exactly. I don't ascribe New Age or spiritual meaning to my music. People can find it relaxing, and that's fine, but I don't intend it to be transcendental or evangelical. I listen to a lot of music that could be considered New Age, and I have for a while, but I'd never want to lecture people on spirituality or how to think about reality.
I try to make song titles evoke multi-layered things. They might refer to things I read or like, but I want there to be ambiguity, too. It's open-ended. When an album's released, I have to contextualize it, and I try to do that, but I don't like to make things very literal. It's important to create something that you can listen to a number of times and get lost in, to be able to hear new things every time.
You're playing an event in Brooklyn called Ambient Church, at an actual church in Greenpoint. The thesis of an event like this reflects what we're discussing: the sort of music you write suggests ephemeral states, but in non-prescriptive ways. Still, one might recognize, in listening to "ambient" or "drone" and so on, deeper truths or realities simply by slowing down and really engaging with the work, regardless of the intent behind it.
Yeah, I've played in spaces similar to this as a solo artist, and in the past with Emeralds. These spaces have acoustic resonances that are very specific. It's the same in secular and non-secular temples and churches and cathedrals. All these places have a very unique character to the way they reverberate.
Even if you're not making organ music or something like that, there's a character to these spaces that's part and parcel of the architecture, just the experience of the space. So when music is happening in a church, whether it's secular or not, that's something to consider—the way it actually sounds—which is outside any kind of religious affiliation.
[youtube https://www.youtube.com/watch?v=Nf4Ztf8PH4E&w=560&h=315]
You have an above average interest in visual art, at least in relation to other experimental artists that I've interviewed. You've mentioned being inspired by Kay Sage and the video artist Bill Viola, and you've commissioned Erwin Redl for cover art. You've even mentioned the 16th-century copper-plate engraver Matthias Merian before. Where did that originate? Do you think in visual terms when you're writing songs?
I studied art history at university, specifically color field painting: artists such as Morris Louis and Kenneth Noland and others. I also focused on Jewish and Indian art. I took away from that experience the ability to focus on details and to extrapolate for long periods of time. It's meditative, in a way, because you're constantly chiseling away at this abstract idea of an art object.
I carry that with me today, even though I'm not writing about art or filling a curatorial role. Michel Chion is a French writer and composer who's thought deeply about how audio is paired with the moving image. Some of his theories have influenced me a lot. My friend Drew Daniel, from the band Matmos, got me into his work years ago.
I'm not always thinking in visual terms when I'm making music, though. Once I've created something or laid down a couple of tracks, then I can visualize it. But I don't think I have synesthesia. I don't hear color. I do think it's good to think of music in a non-traditional way, though.
The origins of making music for myself and with Emeralds was based in a Midwestern noise scene. There was a certain freedom there that I thought was similar to the Dadaists or something, where there's no real precedent. There was no expectation of what music should be, and it subverted everything that came before it.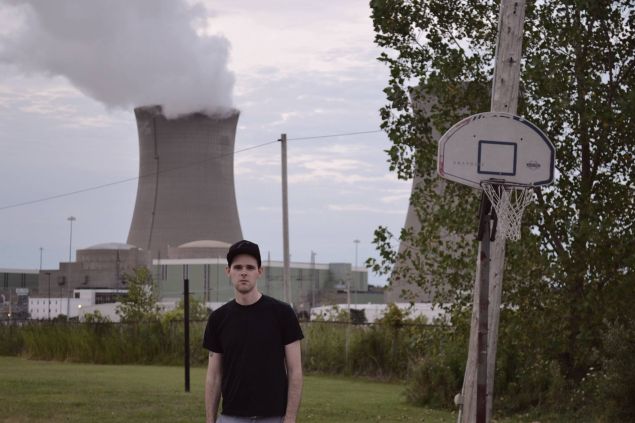 How do you get the balance right between philosophical intent and simply providing a beautiful musical experience? I'm thinking again of your song "Time We Have," one of my favorites from Strands. I can use it to think deeply about impermanence, or I can just appreciate the way the sounds in the song work, that it's just really beautiful.
There's definitely a balance that I strive for, and it depends on the order in which I ascribe conceptual ideas to the music. It's there as a layer, but I intend for the music to be enjoyable without that pretense as well, to have the music be able to show its strengths intrinsically.
We were so prolific in Emeralds. Just continuously making music and not worrying about describing it fully has had an impact on me. I try to find a balance with the description and just leaving it alone. Describing it can come off as pretentious at times, but I do enjoy the way that various writers and fans interpret the music. People bring in totally different experiences and sets of knowledge and apply that to it. Sometimes I learn a lot about the music that I make from other people. I get a lot of enjoyment from this.
How did you get into synthesizers and electronic music?
The very beginning of my foray into home recording was in the early 2000s. I didn't have any synthesizers. I used a rudimentary workstation called Fruity Loops. I was probably like 15 or 16 years old, and I was just making, like, fake Detroit techno. That was my introduction into an alternative kind of music. I had friends who were in punk bands and hardcore bands, but I wasn't super interested in that. I was more into computers and video games when I was younger. I think that's where I was more comfortable, not really playing a guitar or drum set.
So I was listening to Autechre and Aphex Twin and Drexciya, even though I didn't fully understand it or what it was about. But that was the genesis of my electronic influence. After that I moved away from techno entirely. I grew tired of it for a number of years. Then I got into independent music in college. I got heavily into My Bloody Valentine and Sonic Youth and actual guitar-based bands. The way they used guitars interested me because it was non-traditional. There was so much I was listening to, and a lot of it was bad, too. I don't want to make it seem like I was only listening to good music. There's a lot of embarrassing stuff, like trance music.
[Both laugh]
Initially I attended Bowling Green State University, south of Toledo. I went there to study graphic design. It was very isolated in a kind of rural area. I didn't make any friends because I'm heavily introverted. I was basically just on my computer the whole time. [Both laugh]
Then I transferred back to Cleveland to study art, and that's when I started making music with John Elliott and Mark McGuire, around 2004. It started to become more coherent around 2005. The first actual synthesizer that I bought was a Moog Opus-3, which is very simplistic. It's mainly just brass and string sounds, and it wasn't capable of doing actual synthesis. It just had cool character. After that I used a Novation Bass Station. Those were the first two synthesizers that I used in Emeralds.
[youtube https://www.youtube.com/watch?v=1tsGy40PFqE&w=560&h=315]
Did you have formal training in music when you were younger?
I was in a children's choir, and we'd sing the national anthem at sporting events, at Cavs and Indian games. We'd also do holiday shows. That's where I learned to read music. I also studied a little percussion in high school. I think it was through playing marimbas that I was able to understand the interface of a keyboard or a piano, more than a guitar.
I wasn't a very good musician in school. I wasn't really focused when I was actually being trained. I was admittedly not a good musician in terms of technicality. It was cool to play around with tympanies and various instruments and to understand their various sounds instead of being limited to one instrument.
The "form" of synthesizer music, insofar as there is one, is having a minor moment thanks to the soundtrack for Stranger Things. On Twitter you seem O.K. with the idea of the show itself, in the way it balances nostalgia versus telling a new story. How do you feel about the way music is deployed on the show?
I've been critical of the way music is used in television and movies, but in this case it serves a very practical function. The music has a nostalgic feel, which follows from the show, which has themes that have been covered a lot. But I honestly don't think they're trying to make original experimental music. I don't think it's fair to try to critique something in the wrong context.
I think the composers are just really into Tangerine Dream and John Carpenter and stuff like that, and they're really good at emulating those sounds. They're just making music that's supposed to create a mood on the show and enhance the scenes, and I think they did a really good job of that. I don't think weird or textural music would've worked as well on that show.
I listen to a lot of weird experimental music regularly, but I'm not listening to that and then critiquing it because it's not popular enough. It's about viewing it through the correct prism, instead of trying to force an issue. It's good to be critical when thinking of music, certainly, but I think it's a matter of properly framing it before you go about bashing it.
[youtube https://www.youtube.com/watch?v=zBKm7tNtZiE&w=560&h=315]
The Cavs won the title last year, and the Indians might do it this year. [Eds. note: this interview was before the Indians narrowly lost the World Series to the Cubs.] You grew up there. How does that feel as a lifetime resident? What do these successes do for Cleveland?
I've been a Cavs fan since I was capable of having an opinion. This summer I was going through a bunch of old family videos on VHS, transferring them to a computer because I was helping to make a video collage for my sister's 30th birthday. I came across one of me in the footage decked out in all Cavs gear in the late '80s, when I was 4 or 5 years old.
Sports means a lot to the people here. I'd never had the experience of one of our teams winning a championship, so it was big for me personally when the Cavs won. I'm more of a fair weather fan of the Indians and Browns. There was a long period where I wasn't watching them. But I've always liked the Cavs: before Lebron and during Lebron.
I like to fill my brain with useless information that's not related to my creative processes, and all the data you can cull from basketball and baseball is really interesting to me. It's a right brain activity that allows me to hit the reset button for an hour or two. It's a way of cleansing my approach.
I have a lot of musician friends who are either completely obsessed with sports or completely against sports, and think they're detrimental to music. I think it's good to have something that takes you outside your day-to-day creative process. I'm not a jock or anything. I played a little basketball, never seriously. I'm 6-foot-4, but I was never that good at any sports. [Laughs] But I think it's good to have a source of entertainment outside of film and art and music and books and everything else that I like. I've always been kind of interested in a lot of different things at once. I've never changed in that respect.
What was great about the Cavs' championship parade wasn't the fact that there was like 1.2 or 1.3 million people in downtown Cleveland at the same time. It's that all of the barriers between people went down. There was almost no crime, which says a lot considering how many people were in the city at one time, in a very small place. There was only one shooting. I mean, when there's 1.3 million people inebriated in one place, that's actually pretty amazing.
But all the associations that people normally have with race and gender and ethnicity and everything just went by the wayside. People were just happy and accepting of one another. For this one day in Cleveland, all that went away. People weren't mad at each other for being different. I thought that was really, really important for the city, especially before the Republican National Convention came here. It's crazy how a championship can unify a city.
That's one of the things about sports that's really important. It's not the competitive aspect. It's how it brings people together, when it seems like we're otherwise in dire circumstances. It lifts their spirits. It was crazy to finally experience that here, even just outside myself, seeing all these people ecstatic.
Steve Hauschildt performs with Patricia on November 17 at Park Church Co-op and Forma on November 21 at Le Poisson Rouge.