Prepare your wallets, or guard them, because Black Friday and Cyber Monday deals are here.
Here are details on what our favorite beauty brands are doing to mark the consumerist holiday…and our picks for what discounts you should take advantage of. You can thank us later, when you have the most glowing skin and perfect makeup for every soirée of the holiday season.
From the 25th-27th make sure to memorize the following codes:
Spend $35 and receive a free Travel Size Brow Power Universal Brow Pencil with the promo code: DISCOVER35. Spend $75 and receive a full size Hello Lashes Mascara, promo code: BELIEVE75.
Spend $125 and receive a full size No. 50 Serum with promo code: LOVE125
On Cyber Monday, enjoy 20 percent off all online purchases over $35 with promo code: ITSHINES35. It's a good chance to stock up cult favorites like the Your Skin But Better CC+ Cream with SPF 50+ and Bye Bye Under Eye Concealer.
Tell everyone to read your black-Friday-savvy lips with MAC's annual exclusive hue: a luscious deep purple Vamplify lip gloss, available exclusively on November 24. It will also be sold as a kit with a coordinating lip pencil and Rebeleyes Gel Liner—but only while supplies last!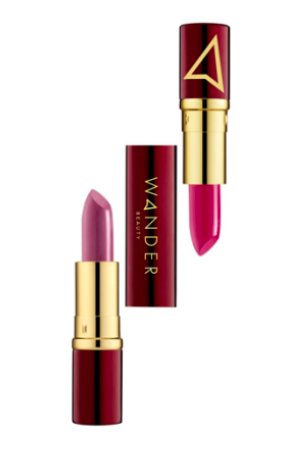 The brainchild of model Lindsay Ellingson, Wander Beauty is all about multitasking beauty for the girl-on-the-go. On Black Friday, 11/25 you can get 25 percent off all purchases with code BLACKFRIWB and 30 percent off on 11/28 with code CYBERMONDWB. You can't go wrong with a double-sided lipstick, and I can promise you that the Exquisite Eye Liquid Shadow stays put until you oil cleanse it off.  
Take advantage of making a serum customized for your skin's needs, at a discount! From the 24th to 27th, enjoy 25 percent off at Skin Inc. Take the quiz, find out the three ingredients most suited to your skin's needs, order 'em, and then, for the best part, enjoy mixing them yourself at home. Extra points for a lab coat and a mad beauty scientist grin.
You might think you have a great hair straightener (or, any other hot tool), but if it's not a ghd, it could be better. Lucky for you, the whole site will be 25 percent off for Black Friday and Cyber Monday (Nov 21-28, to be exact). Even the laziest of girls, myself included, can't complain about a straightener like ghd's Platinum Styler.
On Thanksgiving day, Cover FX will offer 25 percent off site wide for all purchases over $20, making it a prime time to stock up on foundation, CC cream, BB cream, primers and more—all of which, in this brand's hands, are reliable staples. Check out the site from Black Friday to Cyber Monday for limited-time deals and exclusive packages, too.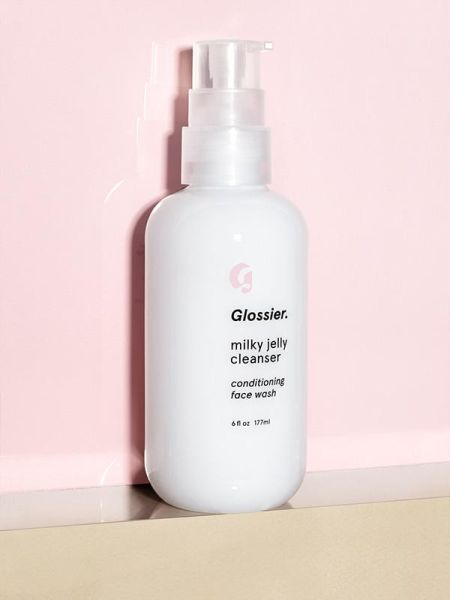 Everybody's favorite cool girl, direct-to-consumer beauty brand is 20 percent off from November 25th through the weekend. Are you bad about washing your face at least once a day? Get yourself a Milky Jelly Cleanser—it's like cleanser for beginners, but better.
Dr. Brandt skincare is outdoing themselves and Black Friday/Cyber Monday at large by offering a whopping 45 percent off site wide, from the 14th through midnight on the 27th. They're not even stopping there, as their punderful Ceyeber Monday deal will run from the 28th through midnight on the 30th and offer 40 percent off all eye creams plus free shipping on orders. So, ya know, don't forget your eyes. The thin skin around them, is, after all, very prone to signs of aging.
Stock up on makeup must-haves from Stila, which makes a good version of whatever you need with 25 percent off and free shipping on Black Friday. Might I suggest every color you've ever wanted to try of the Stay All Day Waterproof Liquid Eyeliner? From periwinkle to moss and a forest green, I can't get enough of these.
TULA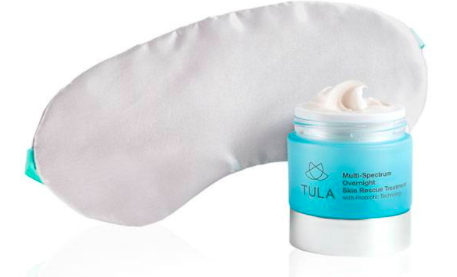 Feed your face the same probiotics you feed your insides with 25 percent off and free shipping on Tula's entire site on Black Friday. I've been using their newly launched Overnight Skin Rescue Treatment (it comes with a silk eye mask!) a few times a week. It hydrates and gently exfoliates simultaneously, but best of all, it's truly one of those special products where you wake up in the morning excited to look in the mirror. Finally, come Cyber Monday, all orders will come with a FREE special Cyber Monday Duo: a full-sized hand cream + mini day/night cream (a $44 value) and free shipping on all orders.